Nick Geddes, Layher UK Technical Manager is celebrating two decades of successful service with the company.
When Nick Geddes joined the staff at Layher UK more than two decades ago he clearly had designs on a successful career move as a draftsperson/designer. Such was his vision and dexterity the Technical Manager to be was soon on the road to creating what are now standardised parts and equipment within the scaffolding industry.
It goes much deeper than that however, given his involvement in iconic projects ranging from the delivery of the scaffolding to the Elizabeth Tower and Big Ben to structures used at the 2012 London Olympics.
Layher UK Managing Director Sean Pike told us: "In his early days Nick was key in the development, use and implementation of our AutoCAD 3D, colour coded wireframe drawings and Navis works animations, which back then proved to be a big advancement for Layher and scaffold design drawings generally for clients.
"In many ways, he accidentally became our industrial design expert, frequently visiting offshore oil platforms to scope, design and then supply our materials to the Britannia and Shell Leman Echo platforms. 
"At the same time, he worked closely with myself and our clients at several of the UK's largest petrochemical sites including a tank farm at the Grangemouth refinery, Longannet power station, BP Coryton Refinery and Fawley Refinery's. 
"This led to further works at power stations including a complex scaffold design inside Drax power station's boilers.  Back then all boilers in the UK had been completed in tube and fitting, and this was the UK's first-ever system scaffold solution, which was highly successful, slashing build/dismantle times and boiler closure timings by a hugely significant amount. 
It's now the norm boilers are by and large completed in system scaffolding. This has included Allround scaffolding to the internal boilers at Arberthaw power station."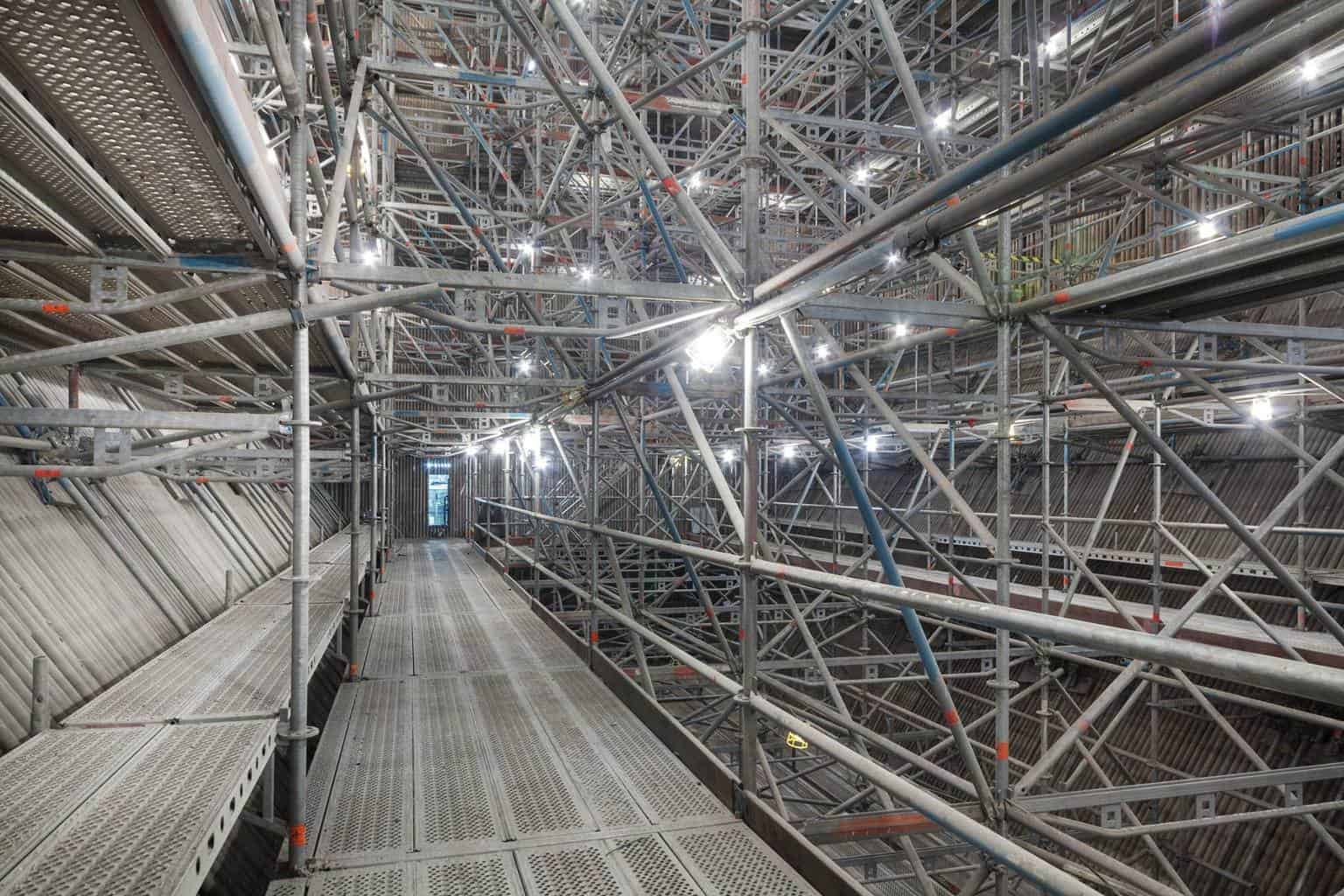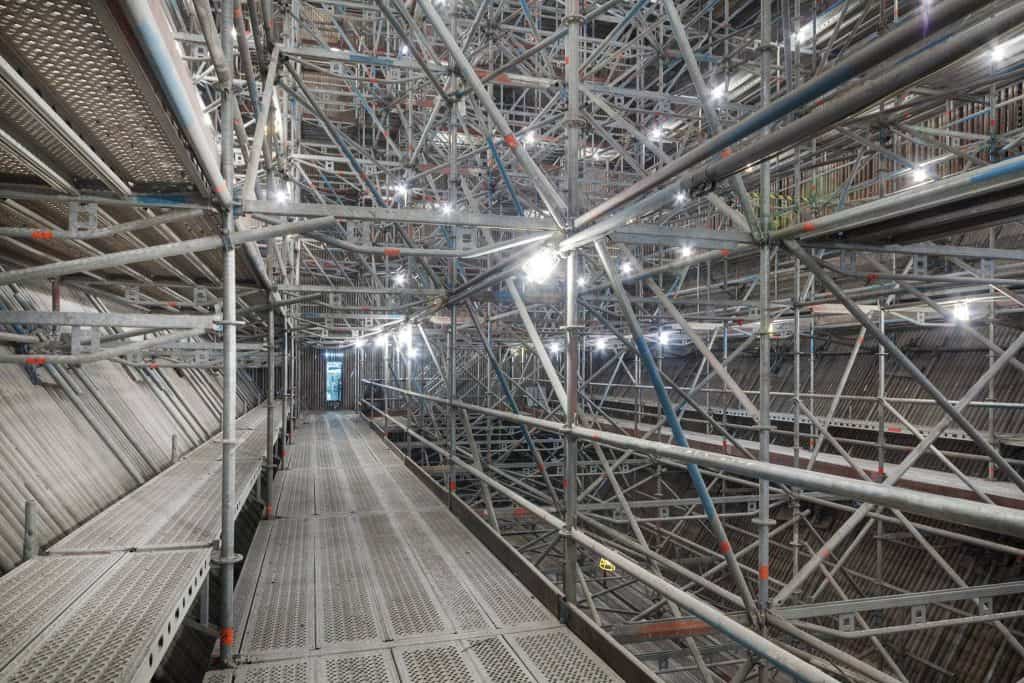 Scaffmag has learned his ground-breaking contribution also took in works at BP Sullom Voe terminal with a unique design to hang scaffold to the jetty while transporting crude oil into the processing plant. This utilised Layher suspension shoes and 500mm deep U channel beams/steel decks.
We can add Sellafield to this impressive list where he created innovation schemes utilising rolling rails to reduce the amount and weight of scaffolding required, temporary shelters, access systems and very specialised scaffolds.  At Hinkley Point C several innovative solutions have been proposed including the new adjustable corner deck only recently released and commissioned especially for this project with obvious universal appeal outside this site.
Sean added: "His work in the construction sector is as equally impressive and again was a key to us breaking into the housebuilding sector, with much time spent with key clients developing brickwork scaffold solutions, drawings, site support and again specifically designed components to make the Allround system successful in this industry.
The key here was the development of a suite of telescopic components, namely telescopic decks, ledgers gap deck abs toe boards." 
"What's more house type scaffold drawings and specially developed console (hop up) bracket extenders and the development of a 1.5 m lift platform stair for this industry, have helped grow the success of this sector for Layher in the UK.
"In the events sector, we have grown with several key clients, but always with the experience of Nicks knowledge acquired through years of service, experience and practicality, he has with our materials. He was a lead designer with colleagues and clients in the delivery of a great many structures at the London 2012 Olympics, from public foot and service bridges, grandstands, stages, walkways and public stairs to numerous camera platforms and much more besides, this experience comes in handy again for the 2014 Glasgow Commonwealth games."
In fact, Nick has slowly and steadily built a hugely successful team in the UK design office, now an eight-strong diverse young and experienced team spread across three of the Layher depots.  In these technical offices, all are using state of the art and the world-leading Layher SIM for BIM, with many integrated programs to maximise the possibilities LayPLAN CAD has to offer their clients.
As the king of design at Layher UK, one of his crowning glories has been becoming one of the leading innovators in a party of several incredibly talented people. This stands as a beacon to the growing success of system scaffolding in the 21st century.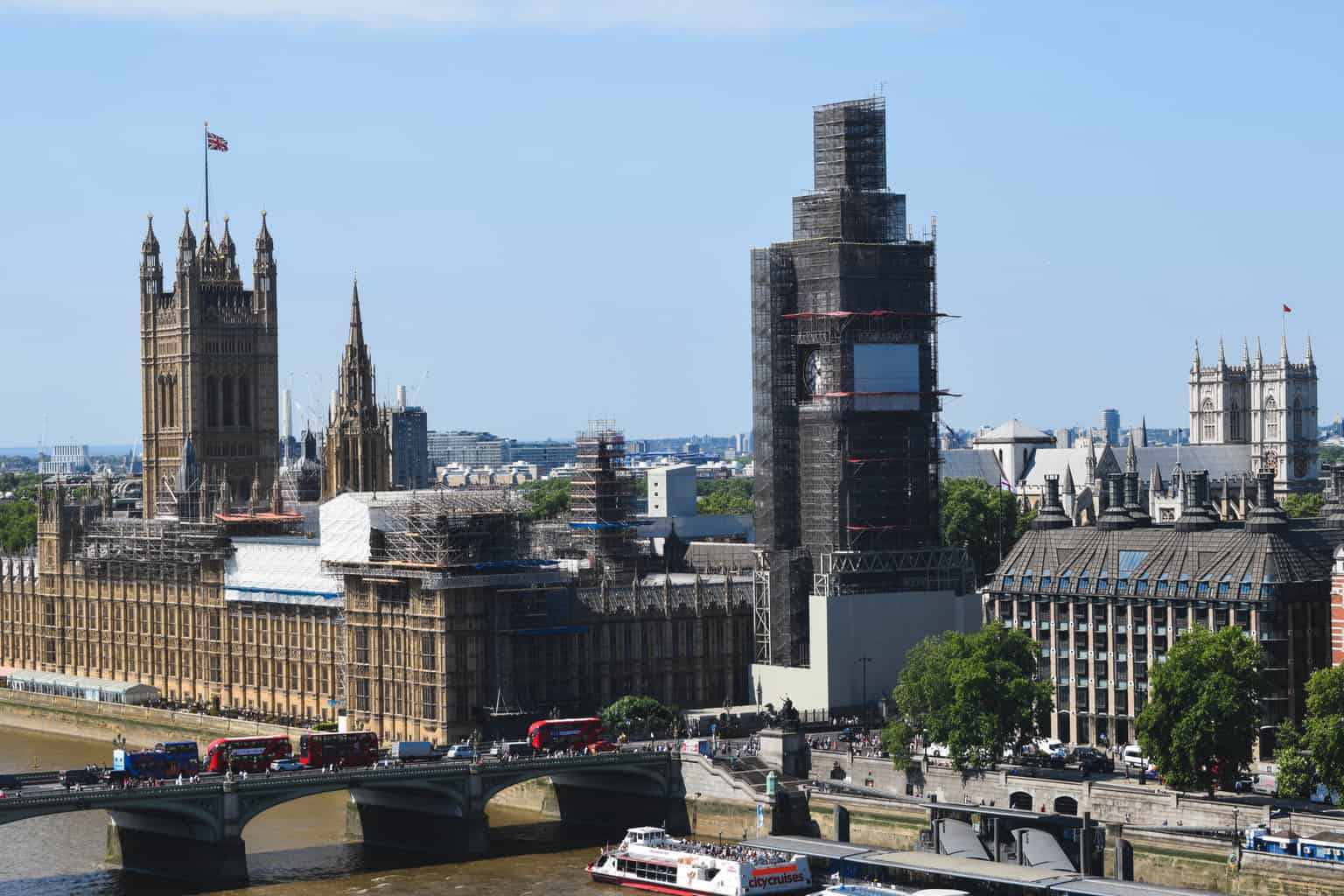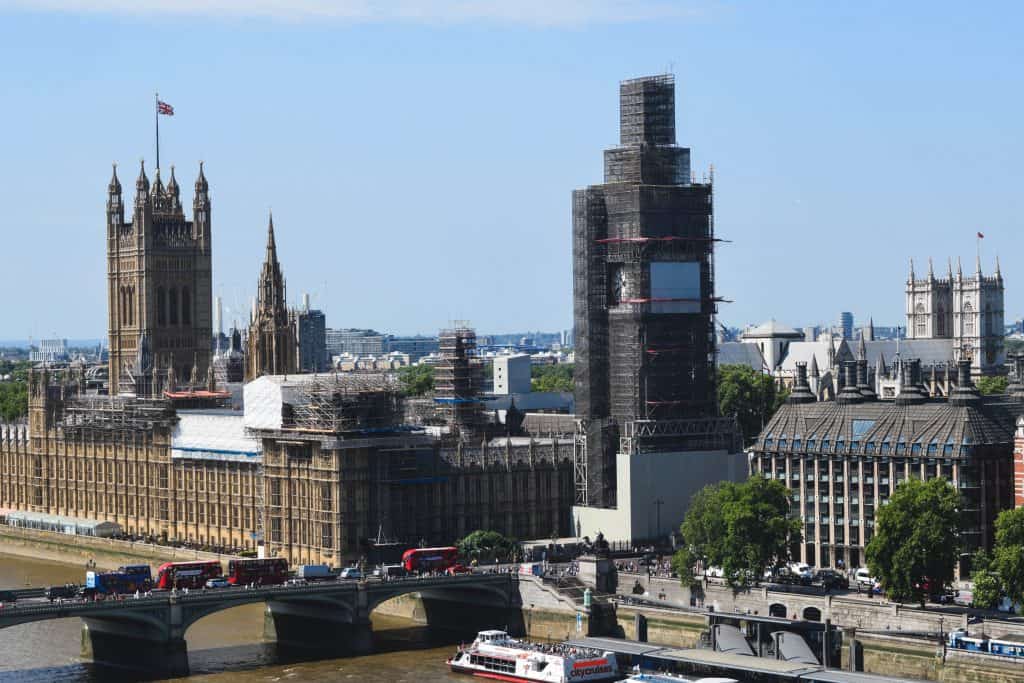 Nick, Sean and other colleagues decided to write and publish a UK Technical guide to cope with the growing questions asked about the Allround system and its capabilities by outside design companies, main contractors and customers.
Sean explained: "It took a lot of work and effort collating the information, making the easy-to-read tables and referring it all back to the relevant standards.  As the use of our product has grown, so has the need for this book, which was first published in 2014, now in its fourth edition, with the fifth edition now being produced as a digital e-guide, with customers own password access via the Layher UK website.
"Nick's involvement has helped us to provide numerous solutions for customers of all types throughout our full range of user sectors."