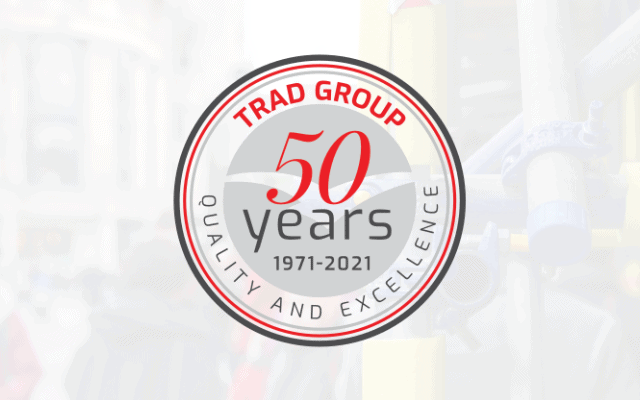 The TRAD Group has announced that it is launching a year of celebrations to mark its 50
th year in business
.
There are a host of events and commitments to mark the anniversary, the company has confirmed today.
Scaffolding and construction contractors can get used to seeing the Group's special 50th-anniversary logo, and to hearing about various charity events, as the Group has committed to raising a significant amount of money during the year.
"Supporting charities is very important to us," says Paige Matthews, Chief Financial Officer for the Group.
"We have chosen three charities for our anniversary year – the Royal British Legion, MIND and the Multiple Sclerosis Society. These have been chosen by members of staff and we are looking forward to raising at least £25,000 for each charity during 2021."
With a culture of promoting from within and mentoring staff so that they can make the most of opportunities within the group, TRAD has a number of employees who have been with the company for many years.
During the celebrations, there are plans to feature these long-serving employees, hearing their stories about earlier days and finding out what's changed over the years.
"As someone who is entering my own fourth decade with the Group, this is a significant milestone for me and for TRAD," says Des Moore, CEO of TRAD Group and President of the NASC from 2017-2019.
"It's a very special company and we have fantastic staff who are committed to delivering the best products and service to the industry. I'm really looking forward not just to celebrating our successes, but using our sense of teamwork to raise a lot of money for our chosen charities."