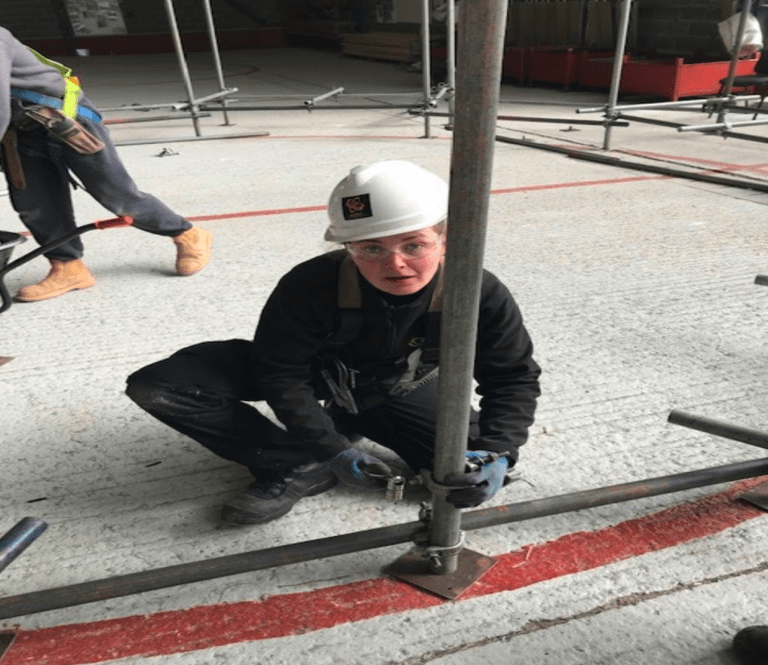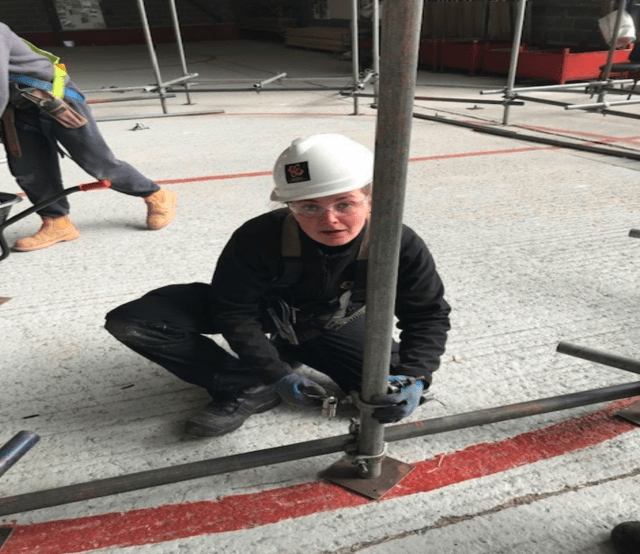 As the world slowly emerged from lockdown the scaffolding industry had real cause to celebrate female success in what is still largely a male-dominated world. It proved to be a fitting tribute not just to International Women's Day but to both diversity and inclusion in the workplace as Scaffmag discovered.
Meeting new and progressive industry needs to deliver training in an equal and inclusive society must be the aim of any forward-thinking company. The world is changing rapidly, and with many former practices rejected in favour of a much more positive 21st-century approach, bringing something fresh to the workplace is simply priceless.
UK based Enigma Industrial Services, a long-term customer of Safety & Access Ltd, have worked together to deliver a compelling and uplifting example of first-class inclusion. And rightly so, as the scaffolding and associated construction trades can now boast having one of the top female scaffolders in the trade. In doing so they've sent out a clear message to all females considering a career in this highly skilled field of work.
Safety & Access were delighted to host Anne Marie at their Humberside Training Facility for her Construction Industry Scaffolders Record Scheme or CISRS Part Two Scaffolders Course and Level Two NVQ recently.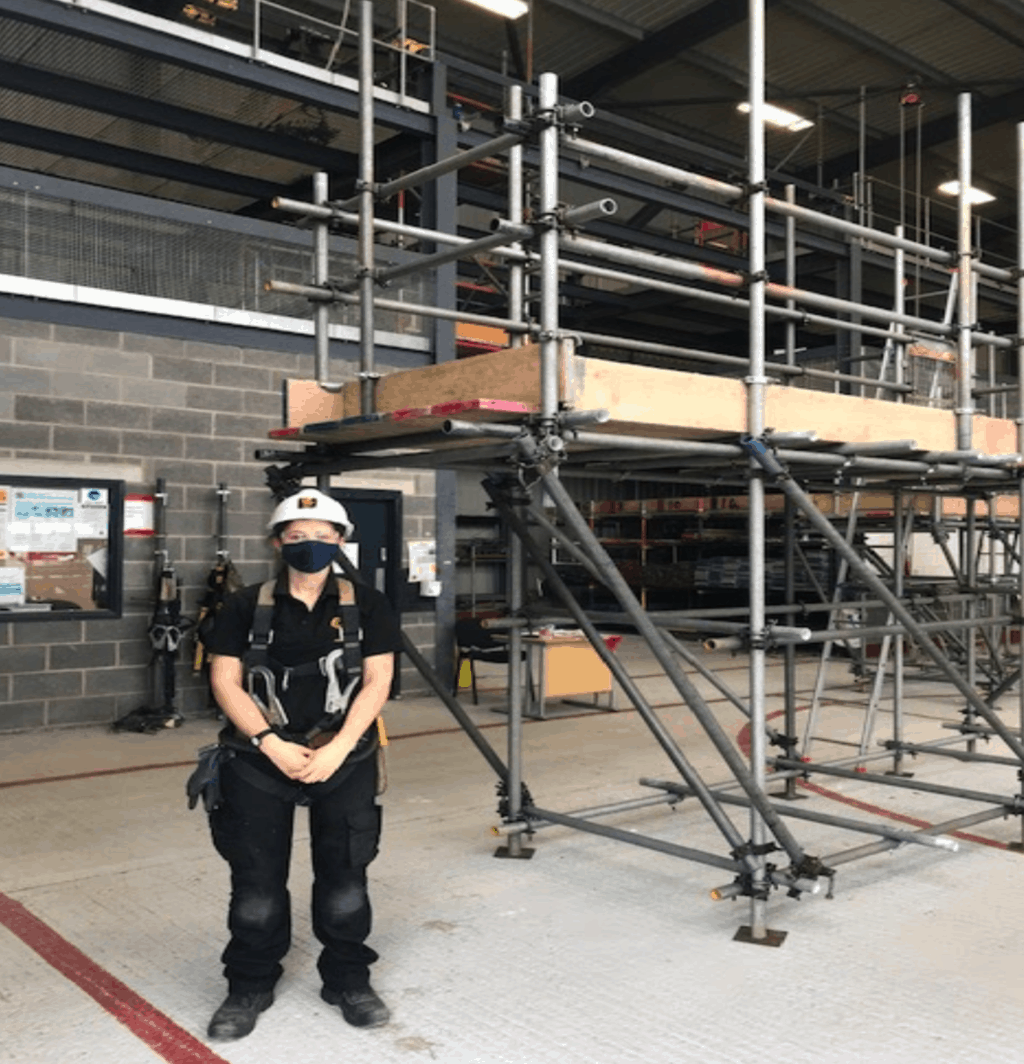 Safety & Access are one of the UK's leading scaffolding and access training and H&S consultancy providers, offering a wide range of professional support services to a broad range of industry sectors.
Their training portfolio includes courses for both management and operatives – all delivered by experienced staff – either on-site or at one of several purpose-built training centres, located in Humberside, the East Midlands, the Middle East, Far East and beyond.
Anne Marie has already attended her one-day new entrant course and her 10-day CISRS Part One Scaffolders Course prior to attending the final course, enabling her to register as a fully qualified and competent scaffolder. In terms of investment, £1.3K pales into insignificance when anyone looks at the skills and drive Anne Marie will be giving to the industry as she moves into the future.
It means this talented lady can look forward to a progressive career in a historically male-dominated environment, with a clear commitment from Enigma Industrial Services within equality and diversity. In fact, this is both a compelling and uplifting example to all females considering a career in any of the associated construction trades.
She's been spending time as a scaffolder working on the Syngenta Huddersfield Site in West Yorkshire working within a scaffolding team and erecting and dismantling access scaffolds for plant maintenance works at the prestigious site.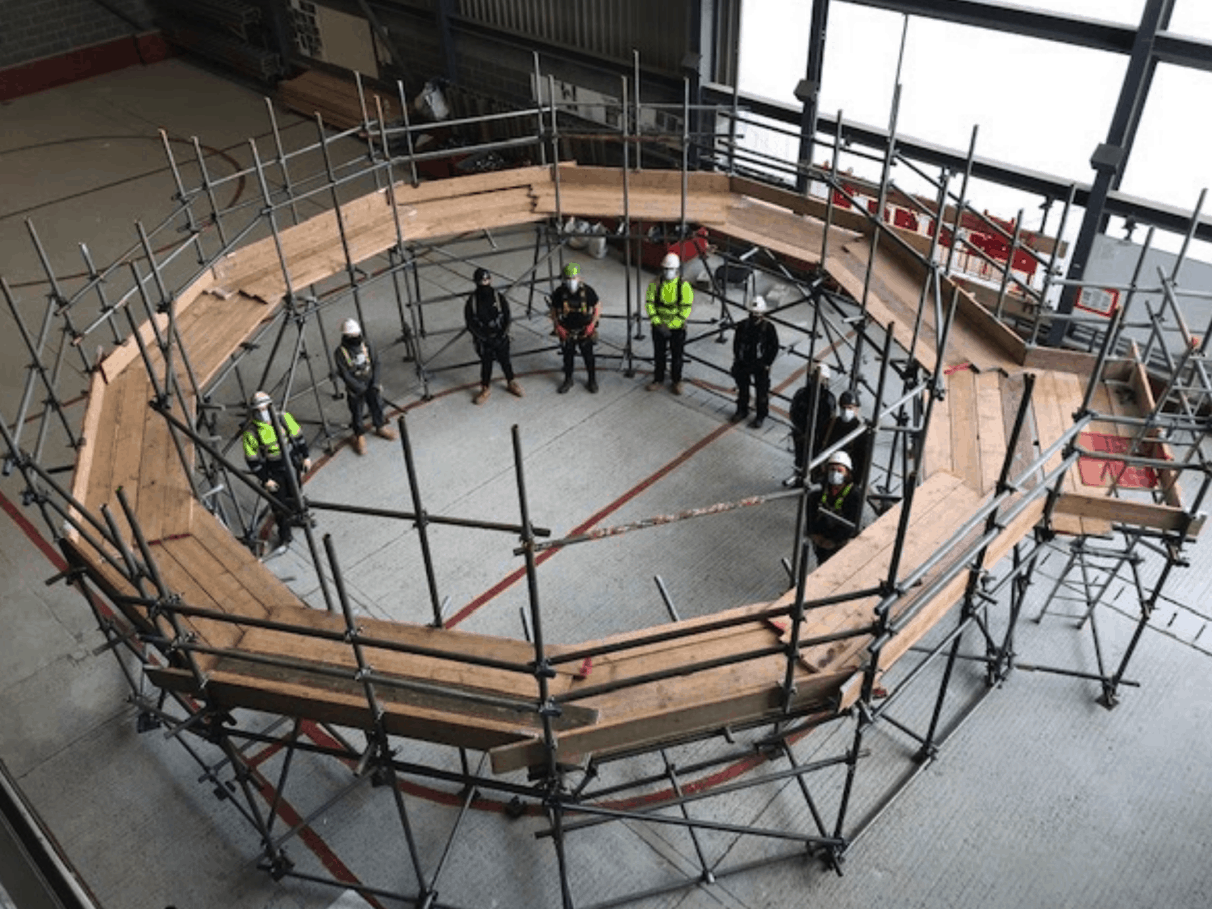 Rick Statham, at Safety & Access, commented: "We are delighted to have Anne Marie with us for her CISRS Training and it's fantastic to see females moving into these traditionally male roles in construction. 
"Anne Marie sets a great example to all women considering a trade in the construction industry and as the sector is very buoyant in the UK it can provide very attractive salary opportunities for all and a long-term future in the industry with plenty of opportunities to progress."
Roy Rogers QSHE & Energy Director Enigma Industrial Services Ltd, added: "The company are proud to witness Anne Marie's progress in her chosen career and seeing the development from yard staff to now progressing on to her CISRS Part 2 Scaffolder Course at Safety & Access.  
"Anne-Marie, demonstrates that diversity in the scaffolding industry is slowly gaining momentum managing the demands of her job at Syngenta Huddersfield and continuous development."
The success of Anne Marie certainly proved to be an appropriate way to highlight International Women's Day back in March. And after the events of the past 18 months, it's great to be able to celebrate a scaffolders success.