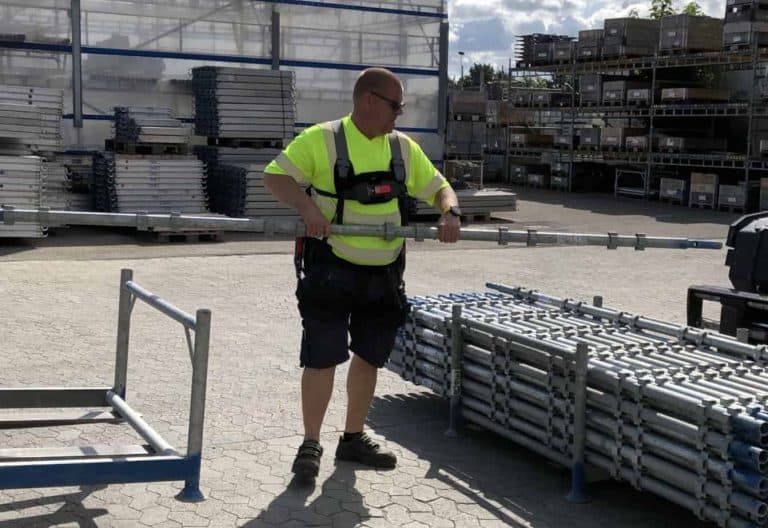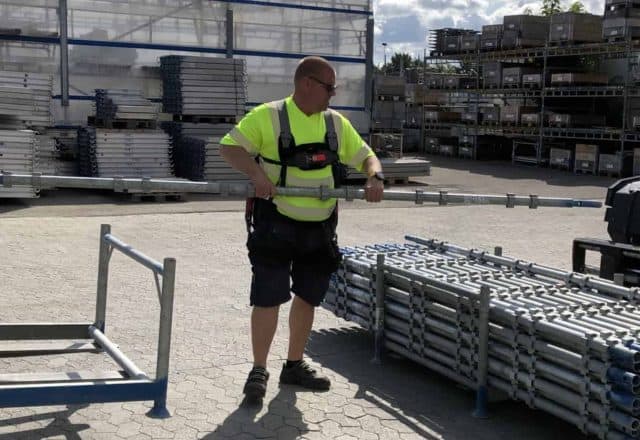 HAKI Denmark has obtained pioneering wearable equipment from Danish company EXOWEAR to assure employee wellbeing and safety across its two departments.
Two of EXOWEAR's BackX harnesses have been purchased by HAKI to relieve and reduce fatigue and wear in the lumbar spine.
On an hourly basis, HAKI's operatives are lifting many components weighing between 0.5kg to 15kg. To reduce impact to the lower back workers can wear the one-size-fits-all BackX harness, which helps operatives lift loads of up to 15kg.
EXOWEAR is a pioneer of this type of equipment and has a range of harnesses on offer – including ShoulderX and LegX – to ensure workers can lift heavy scaffolding safely and securely.
HAKI Denmark is one of the first companies to trial the BackX harness. Henrik G. Christensen, CCO Denmark/Export Manager at HAKI Denmark said: "Employee safety and wellbeing are essential to our strategy at HAKI. Obtaining two of EXOWEAR's BackX skeleton harnesses was a natural step for us and is part of our ongoing pursuit to assure our operatives are safe at work. Their security is extremely important to us. Responding to their needs was a top priority."
"The BackX harness fits so well that it feels like a second skin," continued Henrik. "From a wellbeing point of view, workers can lift up to 15kg with little impact to the lumbar spine. It's having a noticeable, beneficial effect on morale and is enabling them to work better and more safely."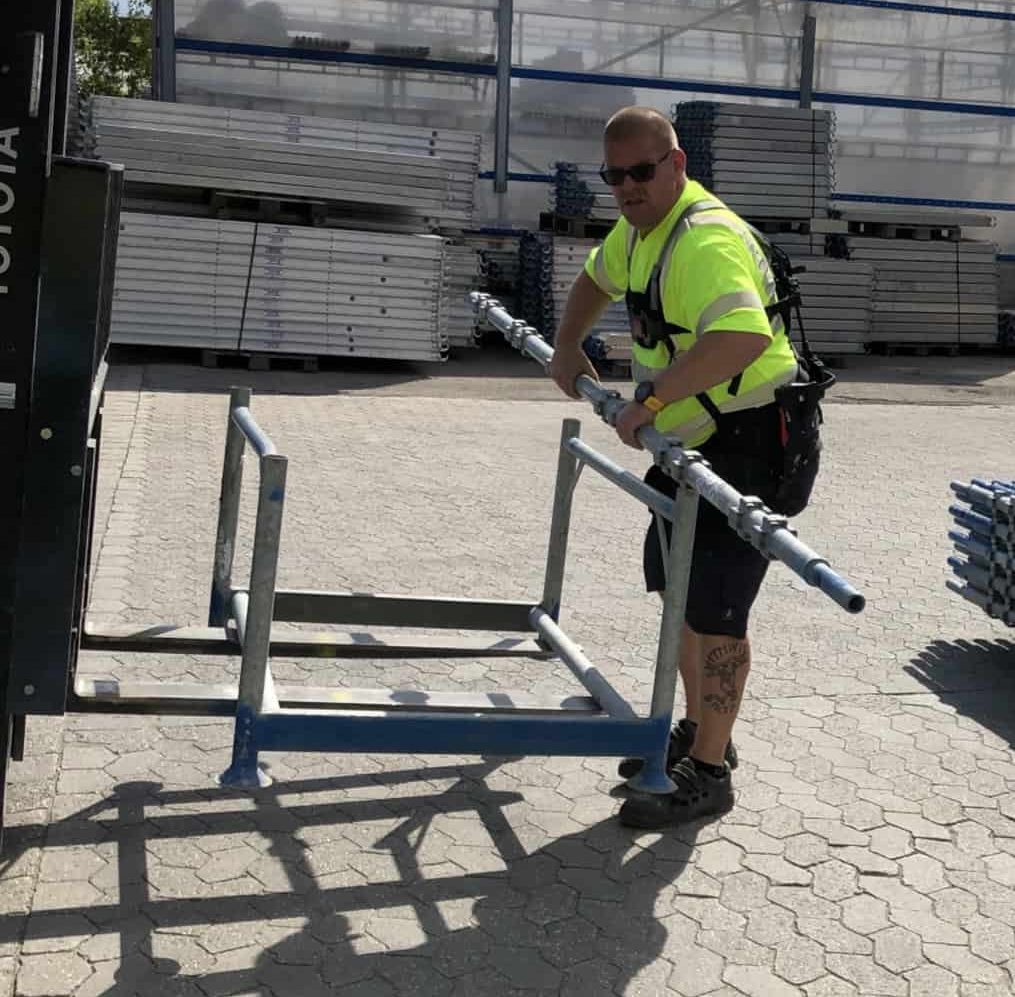 Once HAKI has trialled the harness it is expected the equipment will be rolled out across the industry and to scaffolding companies. "We will definitely encourage fellow organisations to follow suit," said Henrik. "Safety is absolutely paramount and BackX is a fine example of a wearable technology that centres worker wellbeing."