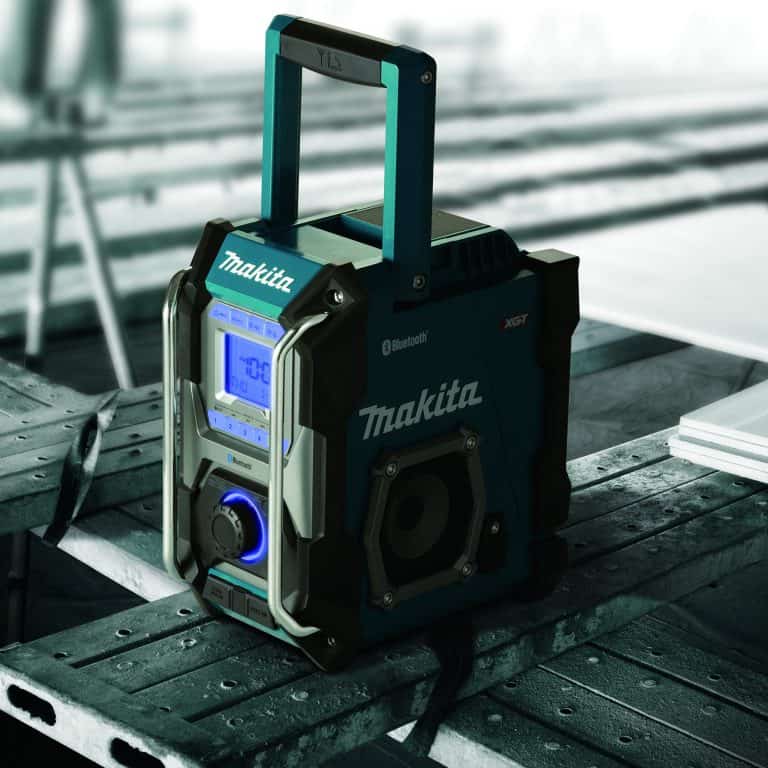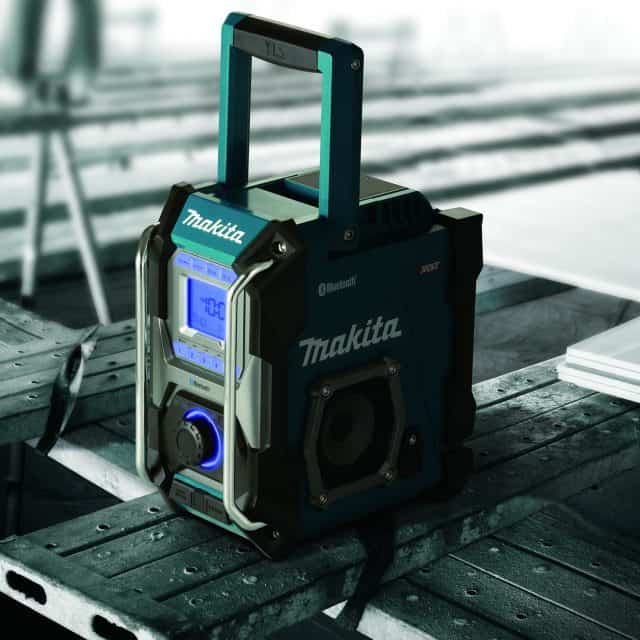 Makita UK has announced a new redemption scheme for end-users to claim a free XGT 'Bluetooth Jobsite Radio' with the purchase of qualifying XGT products.
Tough and durable, the radio is a perfect addition to any construction site or project (if allowed) and is redeemable on purchases of qualifying XGT 40VMax or 80VMax products (2-battery models) from the 1st May 2021 through to the 30th September 2021.
The Makita 40VMax XGT Bluetooth Radio is compatible with Makita XGT, LXT and CXT batteries making it easy to slot into an existing family of Makita tools. The radio can access both AM and FM radio as well as Bluetooth that can play audio from a mobile device up to 10 meters away.
According to Makita, the radio is built to withstand the demands of site work, and features elastomer bumpers to protect the radio from knocks and rough handling and the robust IP65-rated design protects it from dust and showers.
To claim the free 40VMax XGT Bluetooth Radio (MR002GZ01) via a dedicated microsite, customers will need to provide an invoice or receipt within 28-days of purchasing any of the qualifying products between 1st May and 30th September 2021. Once the application is confirmed, their free gift will arrive within 30 days.
"Our radios are the perfect accompaniment to any workplace and are especially appealing as they utilise batteries that many Makita users will already own," says Kevin Brannigan, Marketing Manager at Makita UK. "We are delighted to offer this exciting promotion to professionals who want an entertaining backdrop to their working day."
Makita is a global manufacturer of power tools and related accessories with over 100 years of experience. Its range of 40VMax and 80VMax XGT products combine innovative tool design with higher output batteries to offer professionals a genuine solution for high demand, and industrial applications.
To find out more about Makita's Radio Redemption Promotion, including the full list of qualifying XGT products and terms and conditions visit: https://makitauk.com/freexgtradio.