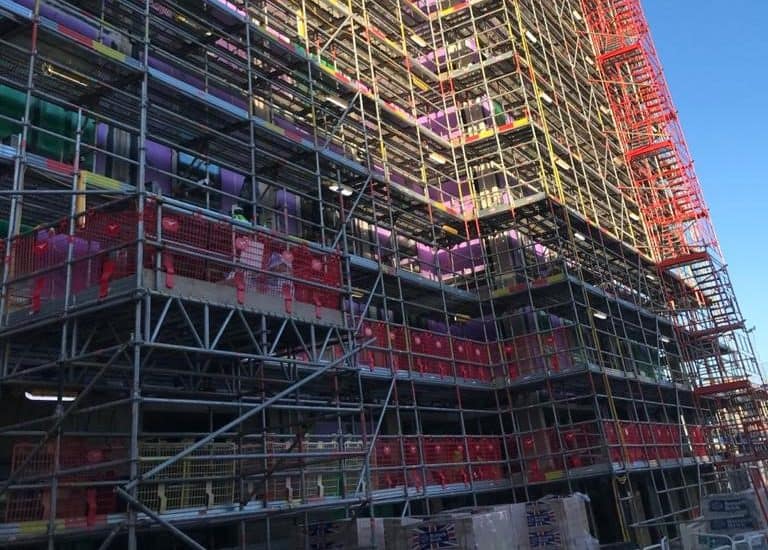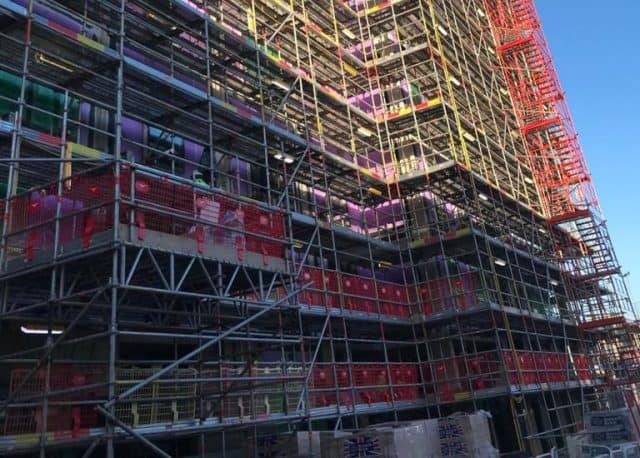 TRAD Scaffolding has shared an update on its South-East London project for Wates Residential where its senior onsite Blackhat supervisors are core to their service offering.
TRAD Scaffolding was appointed by the client Wates Residential to provide the scaffolding access solution on their Park East, Erith project late last year.
The scope was identified through collaborative early planning during 2019 and has provided an excellent showcase for its Plettac Metrix equipment, the company said.
In fact, 1,500 tons of it will have passed through the site upon completion!
TRAD scaffold said their client was particularly keen to use the very adaptable & aesthetically impressive modular system on Park East after successfully using it on several previous projects with TRAD.
The Park East regeneration is a £95 million development in Erith, being delivered with housing association Orbit, in partnership with the London Borough of Bexley.
The project will see 320 new homes built, of which 80% will be for affordable rent and the remaining 20% for shared ownership in order to accommodate a mixed tenure community.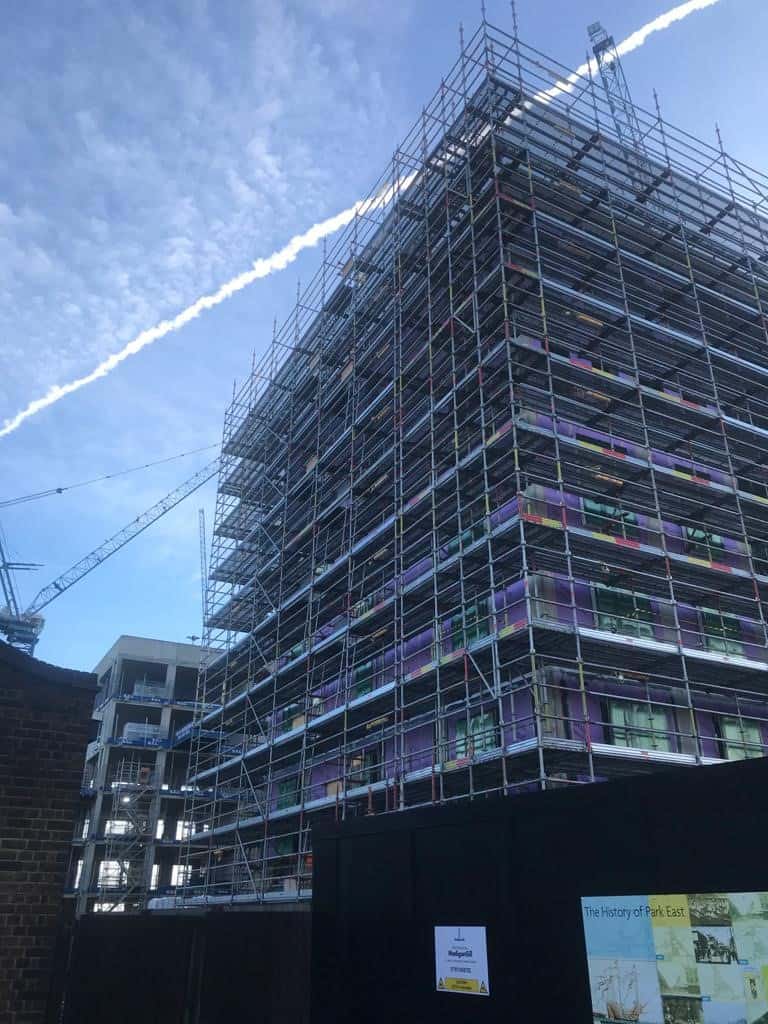 TRAD Scaffolding Managing Director Peter McShane commented "With Trad Scaffolding HQ being only a couple of miles away, it is particularly pleasing to be able to contribute in the great regeneration work being carried out by Wates and its partners within the local area." 
Peter added, "We have also been keen to take the opportunity to support Wates along the way in several charitable events during the build and very pleased with their help & support to place some of our young apprentices and upcoming black hats of the future on this organised & well-run site under the supervision of our onsite team."
The project which is almost at the conclusion of the scaffold erection phase is being very ably led & supervised by Trad's very experienced and long-standing onsite BlackHat foreman John Gardner.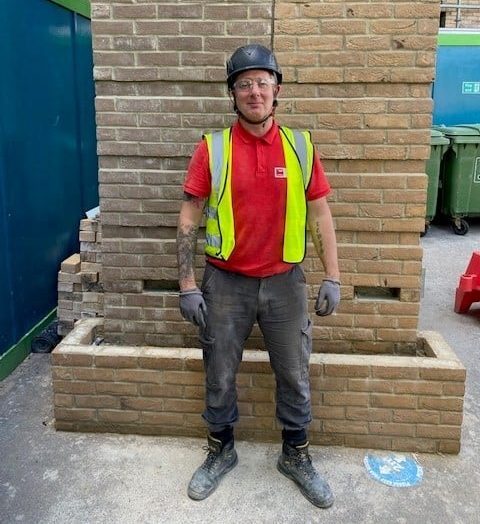 TRAD has told Scaffmag, John has been with the company for 17 years and has managed a large team of operatives throughout the build, he has also collaborated very closely with the Wates site team to ensure safety, quality & build programmes are met with equal importance.
TRAD Senior Operations Manager Darren Clinton commented "The Client specifically requested John our lead Foreman to supervise this project on behalf of TRAD having worked with him in the past."
Darren added, "John is one of a number of long-standing TRAD Blackhat site supervisors with well over 10 years' service & form a seamless extension of our office-based management teams, they have been integral to the companies' professional output for many years."
With a scaffold package value in excess of £2m the project is well on the way to completion which is expected in 2023, the entire Trad team involved are very proud to be a part of the local residential regeneration.
You can find out more about our Plettac Metrix system scaffolding or other scaffolding & safety products by visiting the Trad UK website – www.traduk.co.uk