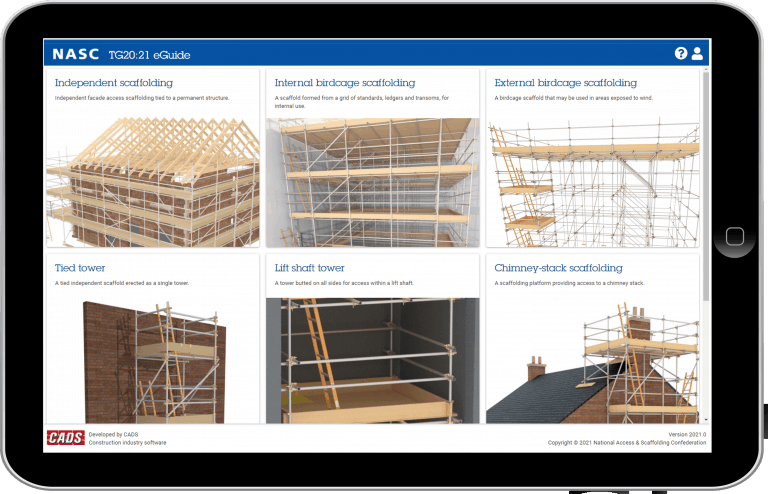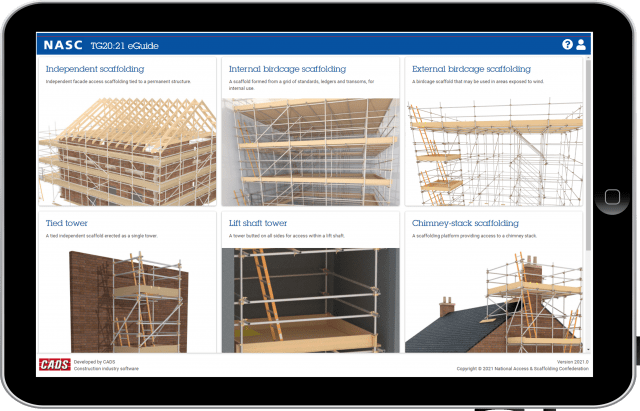 The National Access and Scaffolding Confederation (NASC) has revealed that more than 10,000 TG20:21 compliance sheets have been produced since the new software went live seven weeks ago.
The UK scaffolding trade body shared the TG20:21 download data on its website yesterday showing that 10,109 compliance sheets were generated by users since its launch on Monday 12 April.
Furthermore, the NASC revealed that independent scaffolds were the most popular in the period with users creating and downloading 5,501 sheets (54.4% of the total), followed by free-standing tower scaffolds (1,230 or 12.2%) and external birdcage scaffolds (1,171 or 11.6%) – a new addition to the TG20 software.
The updated and expanded software allows users of the TG20:21 eGuide to produce compliance sheets for a wide range of scaffolding structures, without the need for bespoke design.
The NASC says the data shows that between 200 and 300 compliance sheets have been produced daily since its launch.
Commenting on the data Robin James, NASC Managing Director, said: "We are delighted that users have taken to TG20:21 so quickly and are using the new software to produce hundreds of compliance sheets every day.
It's great to see there's such a diverse spread of scaffold types being generated and that the new features are being utilised by TG20:21 users."