Billy Jones, Managing Director of Millcroft, discusses why a degree in scaffolding engineering is vital for attracting talent and professional respect for the sector
For thousands of construction sites up and down the country, scaffolding requirements are relatively routine, enabling companies to erect a standard solution they've used countless times before. But at the more complex end of the market where Millcroft operates, the safety, access, logistical and operational elements of the project can involve much more complicated structural and engineering challenges, requiring creativity and expertise.
At Millcroft, we are very fortunate to have a technical director, Peter Holmes, who started within the scaffolding industry as a youngster and has trained and studied while working in a scaffolding environment. Peter has lived and breathed scaffolding engineering for more than 40 years: from being a junior draughtsman on day release through to gaining an HND in structural engineering. Thanks to his wealth of experience and engineering knowledge, he is the talented, safe pair of hands behind complex Millcroft projects as diverse as the prestigious heritage and restoration works at The Royal Navy College's Painted Hall at Greenwich and our recent multi-site infrastructure project for Crossrail.
But the scaffolding sector does not have the luxury of decades to train and nurture a new generation of specialist engineers.  To design the increasingly innovative structures across sectors including construction, demolition, rail, heritage and industry – we need these skills now.
And yet, there is still no dedicated, tailored degree-level qualification designed to bring the next generation of scaffolding engineers into the sector. Isn't it about time there was?
Attracting Talent
Peter's route to becoming a skilled scaffolding engineer is not unusual. Many of his peers began as draughtsmen or scaffolders on site and combined the knowledge they gained in their early career with further study in engineering to gain the experience and technical expertise needed to design complex solutions.
But the demands on scaffolding companies for flexible, cost-effective solutions, and the technologies available to aid the design process have changed significantly over the past few years. Scaffolding is a dynamic, creative environment that has the potential to attract high calibre talent at graduate level and provide a rewarding career for design engineers. When young people interested in engineering look around for a university course, however, they find their choice is to opt for civil or structural engineering, so there is no obvious conduit to steer engineering talent into scaffolding. Moreover, even for those young engineers who do pursue a career in scaffolding via the structural/civil engineering route, the lack of a tailored university course means that they still have a lot of scaffolding-specific knowledge to acquire. After years of study to gain their core skills, this is off-putting for some.
For the talented individuals that might come through by working their way up from a junior role in a scaffolding business, the lack of a scaffolding degree is similarly frustrating.  These potential design engineers, who hold so much scaffolding knowledge, only have the option to take a civil or structural engineering degree which is tailored to careers in other disciplines.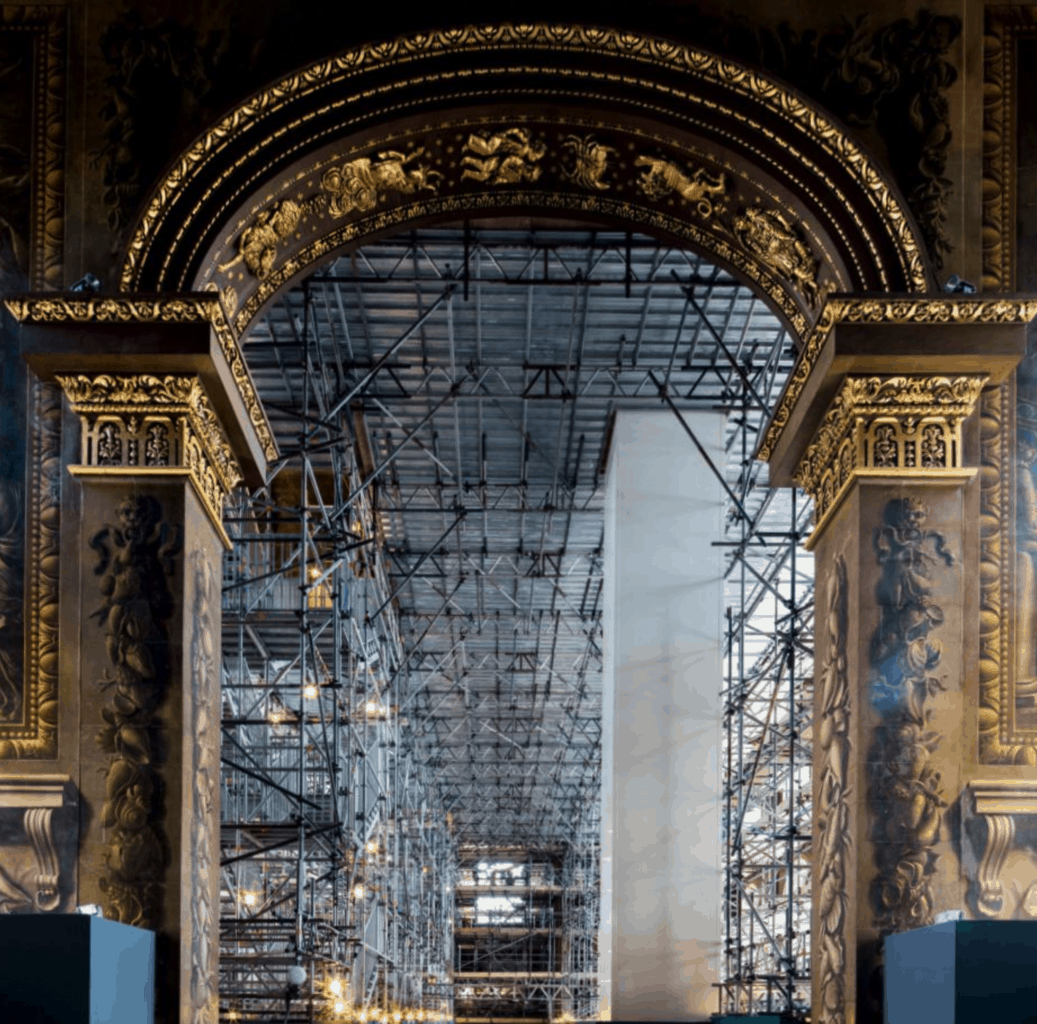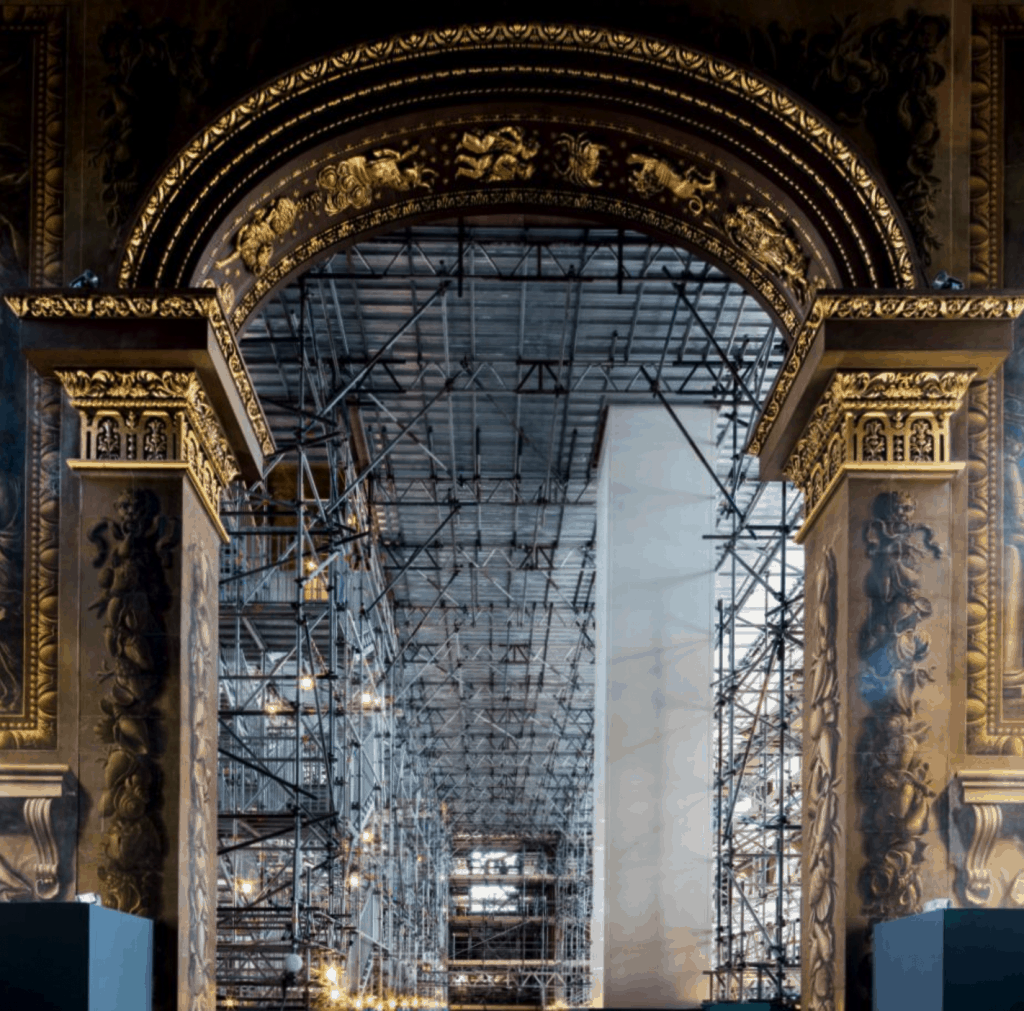 Professional Respect
Amongst the challenges we face now as a sector is the need for clients to understand the complexity of what we do. We also need them to give us the freedom to respond creatively to their briefs and offer us the opportunity to advise them as a professional discipline. These are all integral elements to the dynamic between a client or main contractor and a civil or structural engineering specialist. For scaffolding companies, however, even those with a track record of complex projects like Millcroft, the professional respect afforded other types of engineering services is much harder won.
It is much harder to evidence the years of study and the expertise within the engineering design department because there is no scaffolding engineering degree available to back up the specialism. This is not because the level of skill and professionalism offered by scaffolding companies is any less than that provided by civil and structural engineering practices: far from it. Scaffolding engineers design projects just as complicated and safety-critical. What it means is that scaffolding companies can often be seen less as a professional service and more as a supplier. Fundamentally, the need for a scaffolding engineering degree is not just about changing the way we train our future design teams; it's about changing perceptions of our industry; both for the clients we serve and for the talent we want to attract.
Education with Vision
With our own CITB-accredited training centre on site, we're passionate about training at Millcroft. From the leadership team through to the young people who have recently joined us as part of the Kickstart scheme, we're committed to making training and professional development part of everyone's career journey.
However, we do not have the resources or authority to create a degree in scaffolding engineering ourselves; that needs to come from an education provider with the vision to create a vocationally-focused, creative and credible course. What the scaffolding sector can do is lobby for that to happen and give the idea our full support.
This article was first published in the ScaffMag Magazine Issue 13
Find industry job vacancies.