The engineering design consultancy
firm, Independent Design House,
(IDH),
has
reached the milestone of 10 years in business. 
To mark the occasion, the company, which has bases in the UK, Poland and Bahrain, celebrated by raising a virtual toast with all employees, as each team member raised a glass to celebrate the company's success.  
IDH was started by CEO, Tim Burt, and Wojciech Wisniowski, in 2011 in Rochester, Kent. The demand for services offered by the company outgrew expectations and larger office premises were quickly required.
In 2013, IDH unveiled its new head office premises in Maidstone, Kent. The firm has since expanded further and now has offices in Poland, Bristol, Chorley, and Bahrain in the Middle East, employing over 40 members of staff.  
IDH which works with industry-leading clients such as ISG and Laing O'Rourke Construction Ltd, offers both temporary and permanent works design; with full 2D draughting and 3D modelling services along with all BIM requirements. 
Predominantly offering temporary works design, to include design and support for all bridge installation schemes, both steel and concrete, and other steel industry works ranging from structural frame design to connection design and Finite Element Analysis (FEA) and further temporary works design, plus full draughting services.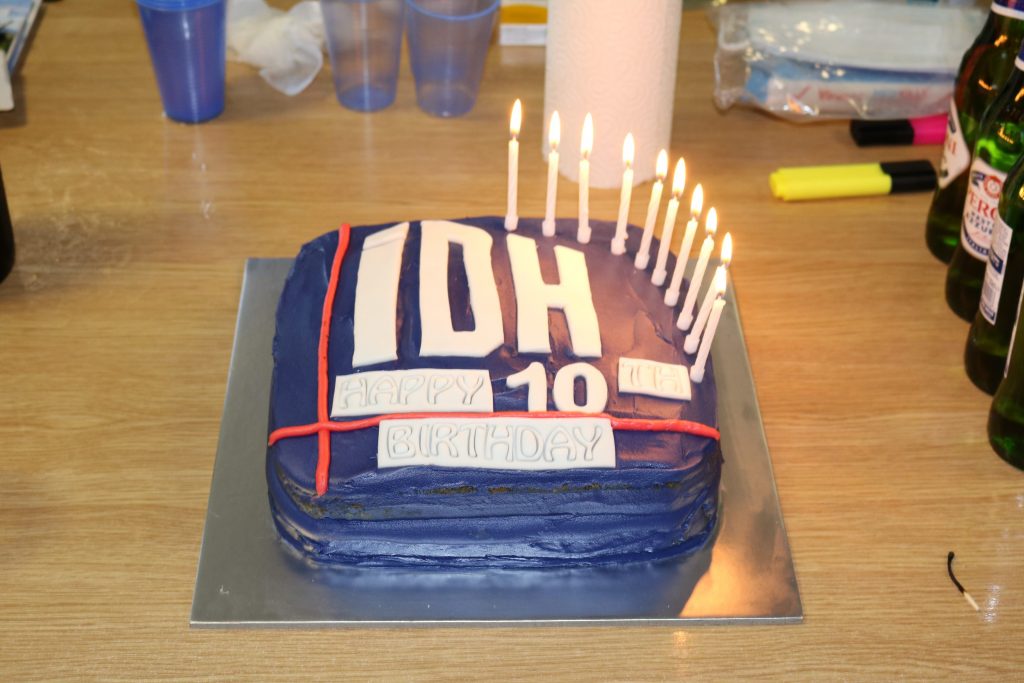 Tim Burt, CEO, attributes IDH's exceptional growth to the "trusted and reliable" services provided to its clients. Tim Burt comments: "It's brilliant to see the company expanding so organically and to see our approach continuing to reap rewards. I am extremely proud of the success IDH has achieved throughout its 10-year history and to be looking ahead to the next 10 years is very exciting. The team is exceptional, and we are very proud of the level of service we offer."  
"The next 10 years will involve opening more offices across the globe."
Wojciech Wisniowski, Chief Engineer, adds: "To have been a part of IDH from the beginning of its journey has been a wonderful achievement.  The next 10 years will involve opening more offices across the globe. It has been great to celebrate with the whole team in the UK and Poland virtually – let's hope we are able to meet in person to continue celebrations in person very soon." 
A large Christmas gathering is planned for an in-person celebration. Previous annual celebrations have seen the entire team fly out to Poland for skiing and activity events and to Athens for a cultural exchange. 
The company is eyeing rapid expansion in the UK, Poland and other European markets as well as further expansion in the Middle East market with an anticipated 100+ engineering roles.