Billy Jones, Managing Director of scaffolding specialist, Millcroft, discusses why the right training and collaborative approach are critical to the efficient delivery of rail projects.
In the scaffolding sector, we're all used to managing hazards and assessing risk. Working at height and controlling risks such as unstable structures and serious wind loadings is all an integral part of what we do. In the rail sector, the hazards involved are even greater, which is why rail projects require a specialist level of expertise, industry-specific knowledge and a commitment to training.
It's a sector Millcroft knows very well. A TfL-approved scaffolding contractor, the company has also worked for Network Rail, Crossrail, HS2 Ltd and a wide variety of contractors and civil engineering providers in the industry for decades. It means our team understands the complexities of working in a rail environment, including the increased safety requirements, along with challenges such as reaching programme milestones when working hours are restricted, to overnight possessions and maintaining business as usual operations for passengers without compromising safety or security.
But even for an experienced contractor like us, recently shortlisted in the Construction News Awards and CN Specialist Awards for our work on the HS2 terminus at Euston Station and our involvement with on the Elizabeth Line terminus project at Paddington, there is never any room for complacency. Each rail project brings its own complexities, safety risks and operational challenges and it is only through close collaboration – internally and with our delivery partners – and appropriate training, that we can ensure smooth project delivery.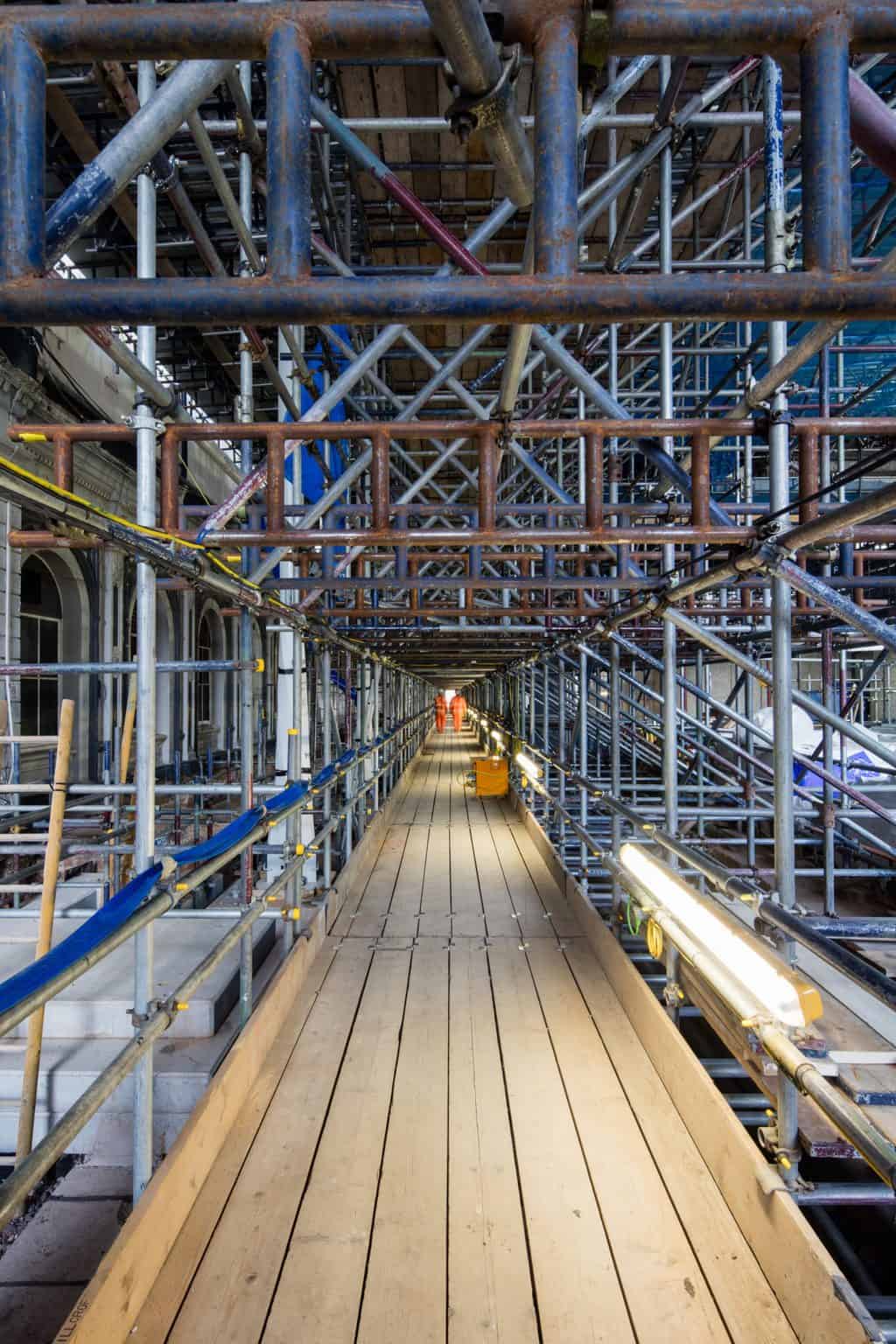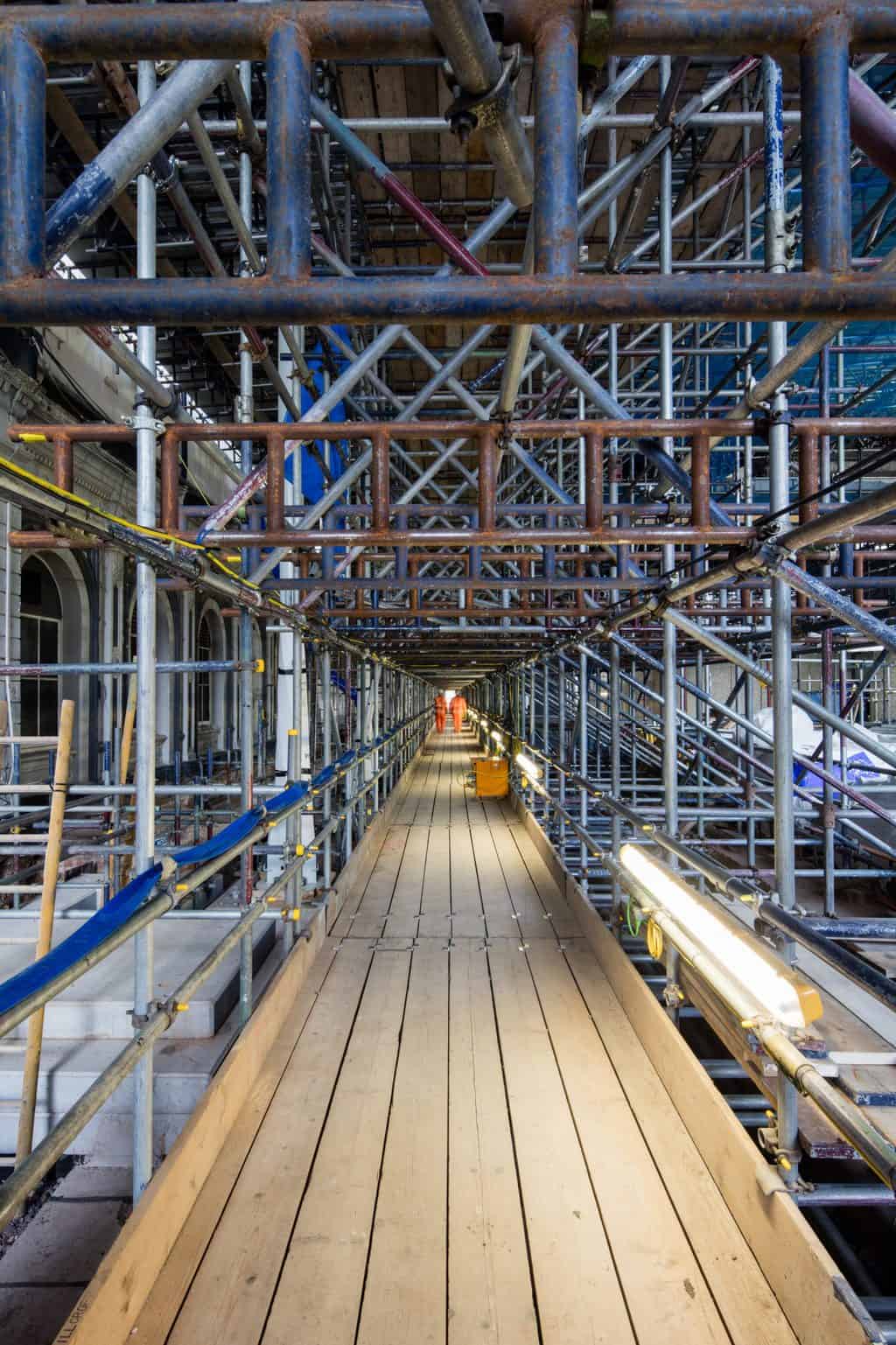 Understanding the risks and mission-critical requirements
The journey to a safer and more efficient project begins with the briefing process. Both the Euston HS2 and Paddington projects are huge infrastructure improvements taking years to deliver and requiring existing rail services to operate safely and efficiently throughout.
It's essential that developing the solution is a collaborative process, which looks beyond the brief to provide the most effective and safe response to the project. This includes considering the phasing of the project, safety factors such as live lines, public access and segregation of the work area and, of course, the flexibility of the scaffolding to enable both planned and unplanned adaptations. It would be naïve to think that a complex project delivered over a period of years would not involve a change of scope at some stage, and the communication across the scaffolding and client teams needs to be candid and effective to ensure an agile response when required.
At Millcroft, our in-house design engineers and our considerable rail experience enable us to offer creative and innovative solutions for projects in the sector, which consider the sequencing required for safety and programme continuity at every stage.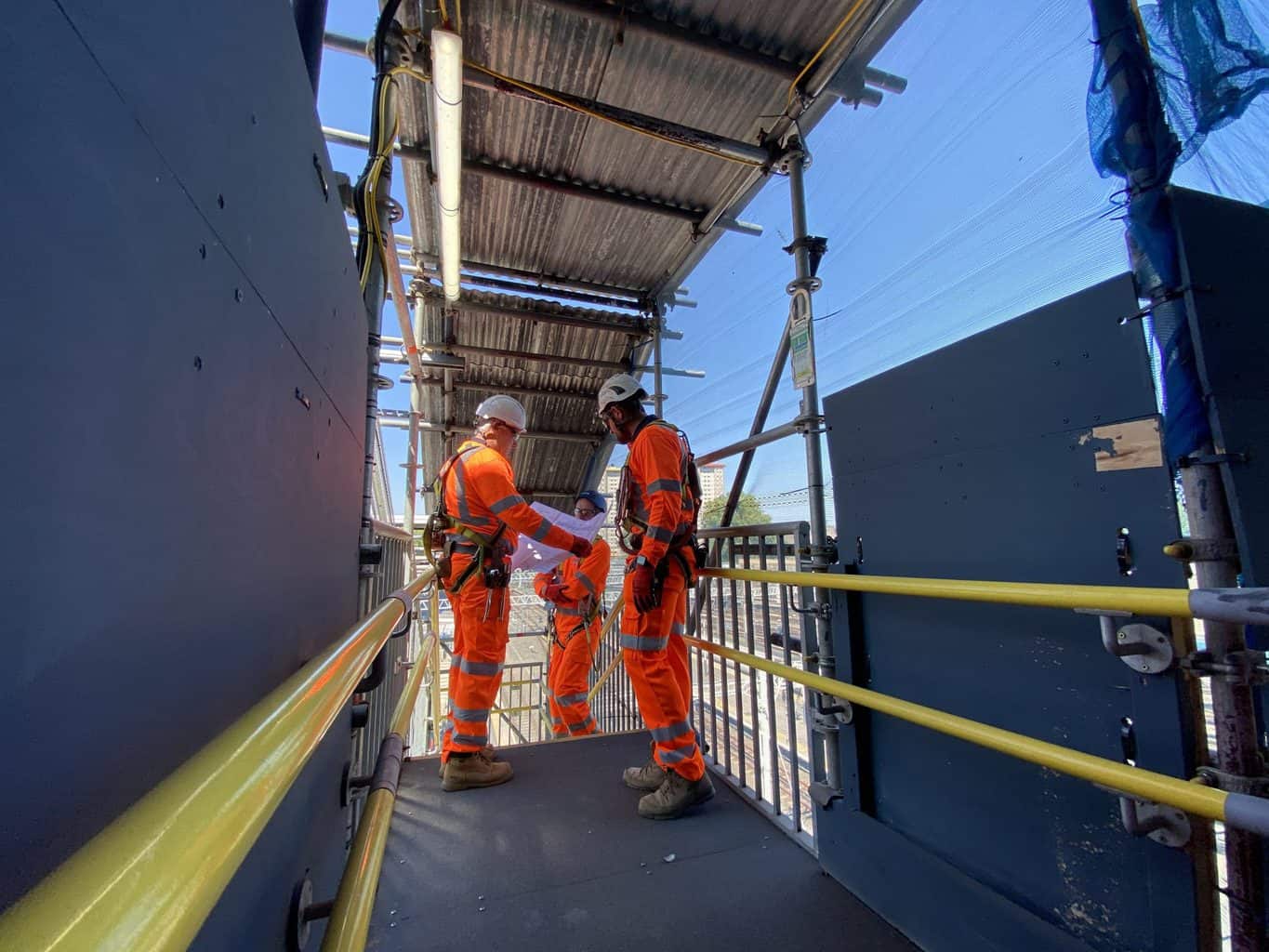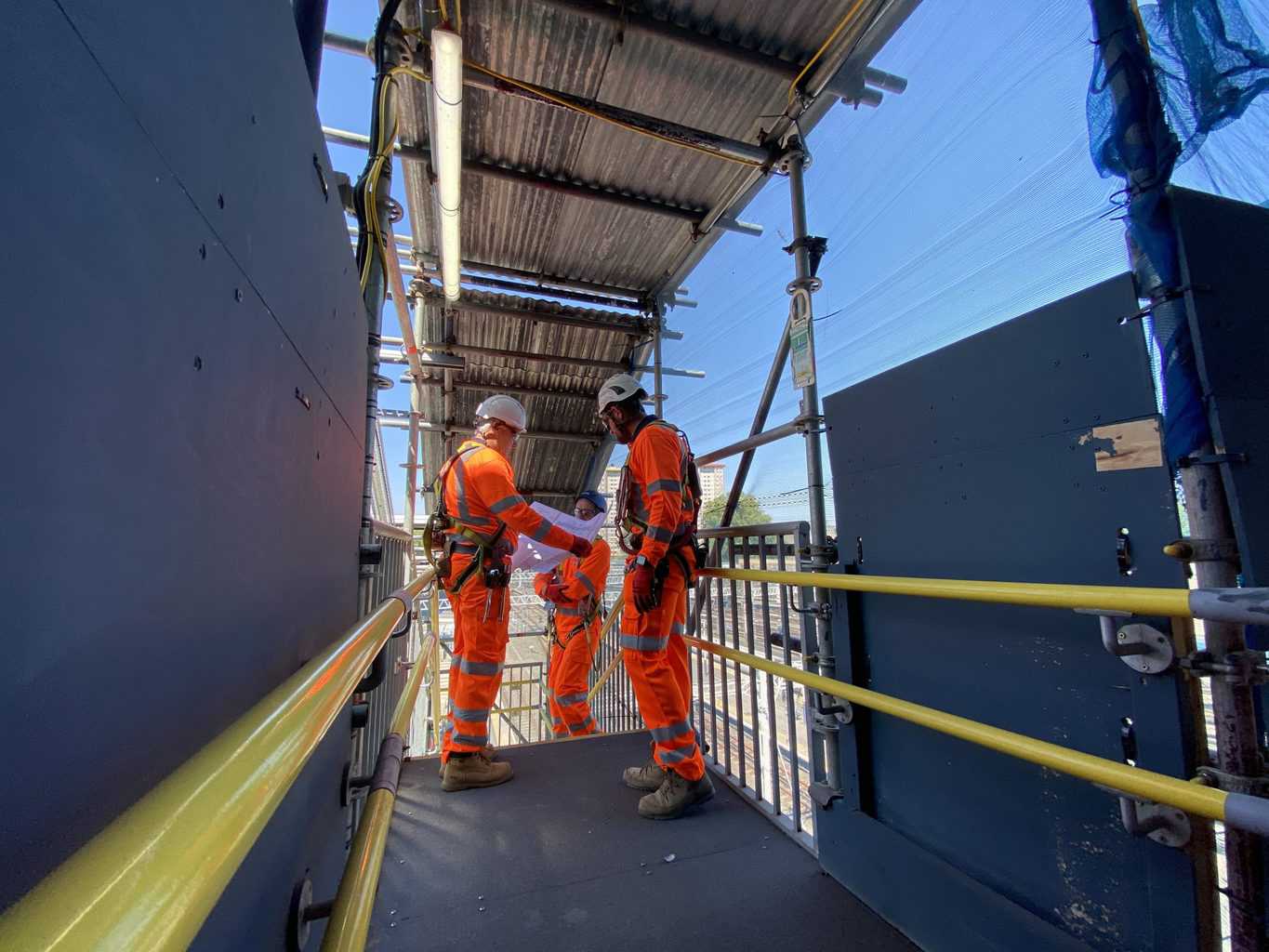 Training and compliance
All scaffolding sites require safety best practice and reporting to be embedded in site routines and the right mix of skills on site; that's a given. But in the rail sector, training related to the specific risks of the environment and toolbox talks to maintain a clear focus on health and safety are even more important.
For example, on our recent Elizabeth Line terminus project at Paddington station, all Millcroft supervisors had to attend a frontline supervisor appraisal, which involved continuous assessment and an interview with the client's management team. The continual assessment element of this process included observations of our supervision delivering toolbox talks, completing harness inspections, carrying out work equipment inspections, and delivering safe systems of work. Our supervisors were also assessed on the way in which they nurtured a safety culture across the team on site.
We delivered TQUK Level 3 Award in First Aid at Work training to the appointed site managers and supervisors, along with Site Management Safety Training Scheme Training and Site Supervisor Safety Scheme Training, at our Site Safety Plus CITB centre in Greenwich. Manual Handling and Preventing Falls training Levels One and Two, and VTQ Mental Health in the Workplace training were also delivered on site by Millcroft's Head of Group HSEQ, while regular, site-specific toolbox talks were part of the site routine.
The project involved working in live, high-voltage environments, tunnels, and confined spaces, resulting in the need for rescue at height training and safety training for operatives working close to the live line too.  We ensured that there was a SSSTS or SMSTS member of the team on site at all times, along with six rescue at height trained members of staff. Thanks to our high standard of training and competency, our operatives became part of the rescue team for the entire site.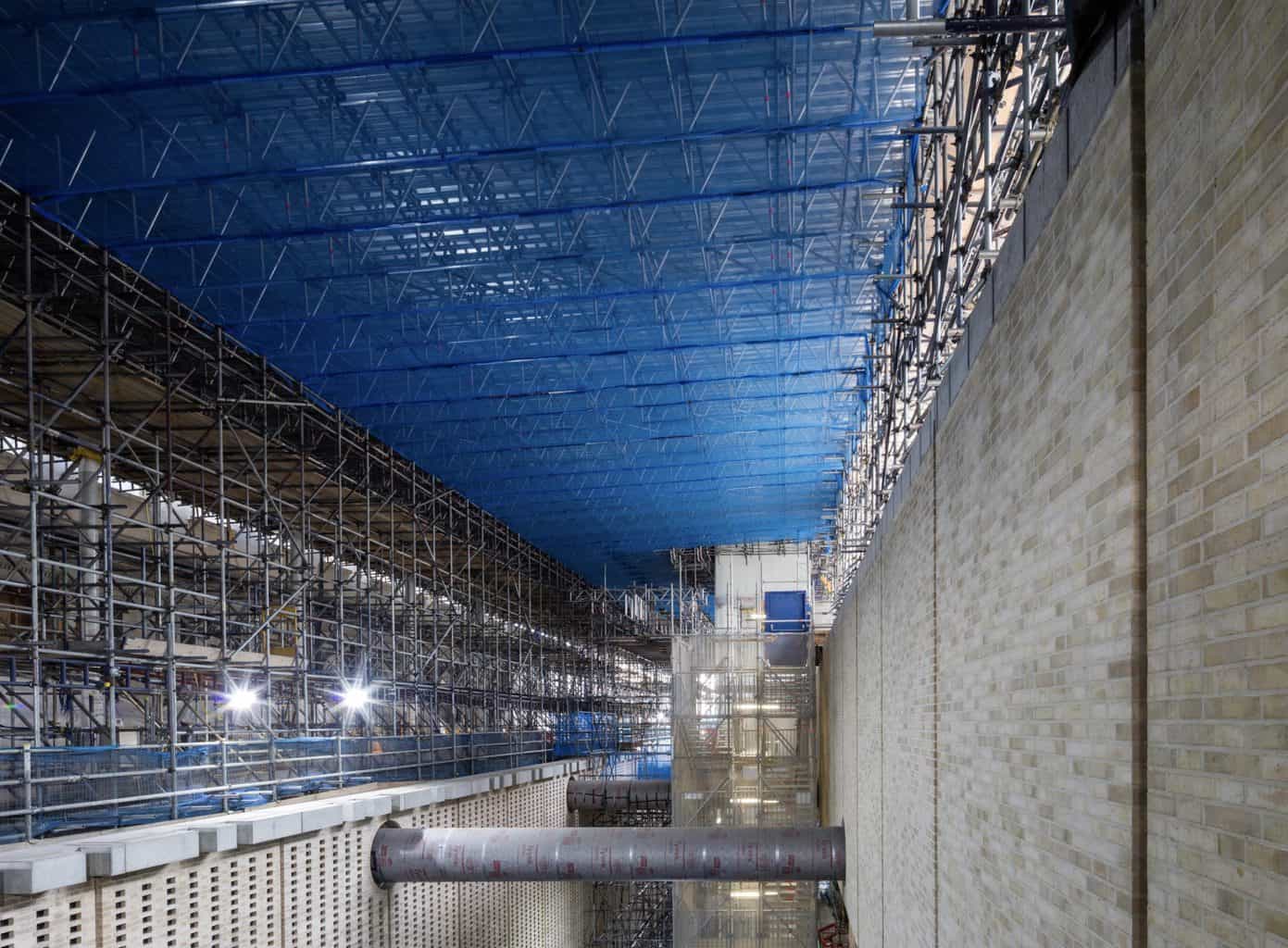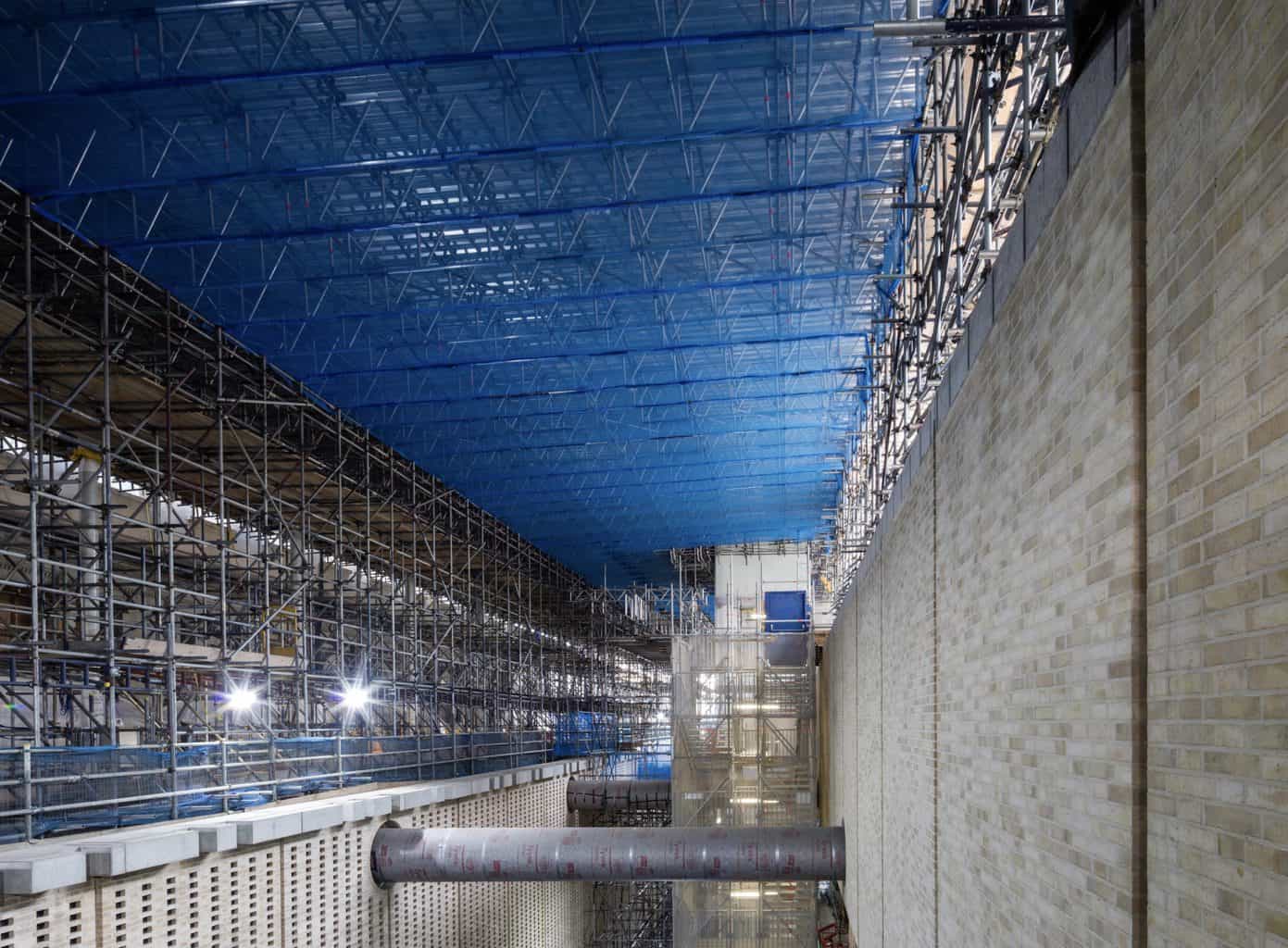 Beyond Compliance
While much of the training and accreditation across the team for the Paddington project and other recent Millcroft rail projects forms part of contractual obligations, the bottom line is that scaffolding companies that want to work on transport infrastructure should expect to go above and beyond. For Millcroft, it's not just about ticking boxes, it's about keeping people safe and minimising risk, for us and the client.
This article was first published in the ScaffMag Magazine Issue 14