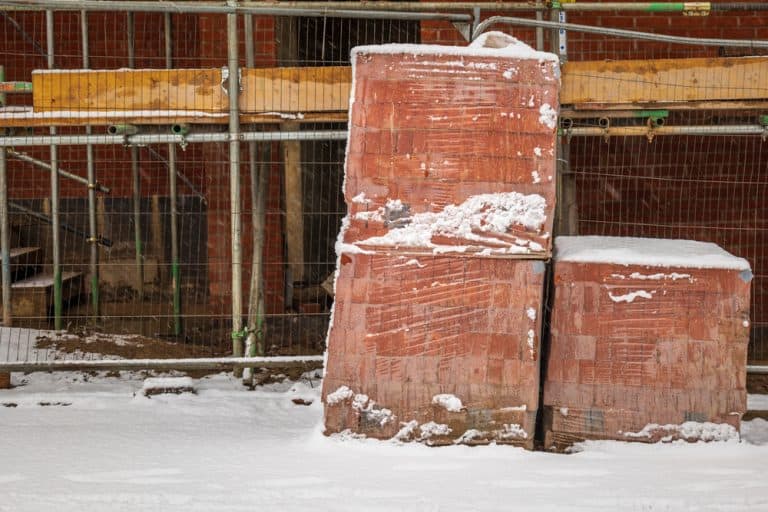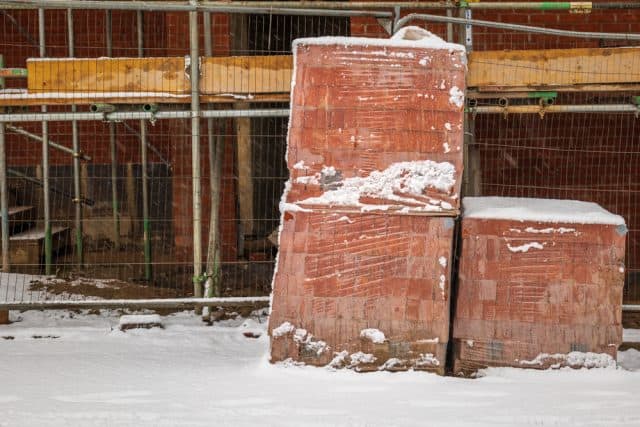 Winter is on the horizon and if recent years have taught us anything, we must prepare for the unexpected in terms of weather. 
Undoubtedly, there are more hazards on-site during the winter season. We're being subjected to more storms and larger quantities of rain, and there is an ever-present risk of freezing temperatures, snow and ice. Taking the right precautions is essential to successfully enable workers to carry out their work safely.
Much progress has been made in our journey towards improved site safety. But it's also clear that, as an industry, there's more to be done. According to the Health & Safety Executive, there were 81,000 workers who suffered from work-related injuries in 2020, and sadly, 40 fatal injuries. This represented a slight increase on the yearly average.
Worker safety and comfort has never been more important and every tradesperson needs to get home safely at the end of the working day.
That's why we've put together the following handy suggestions to help prepare you and your worksite for the colder weather.
Wind and rain protection
If you're working on a scaffold in winter, it's likely you'll be exposed to some quite unsavoury conditions from time to time. Heavy-duty scaffold sheeting does a fantastic job of keeping out the wind and rain, helping you focus on the task at hand.
Our recommendation: BIGBEN® Superclad® Eco Flame Retardant Premium Scaffold Sheeting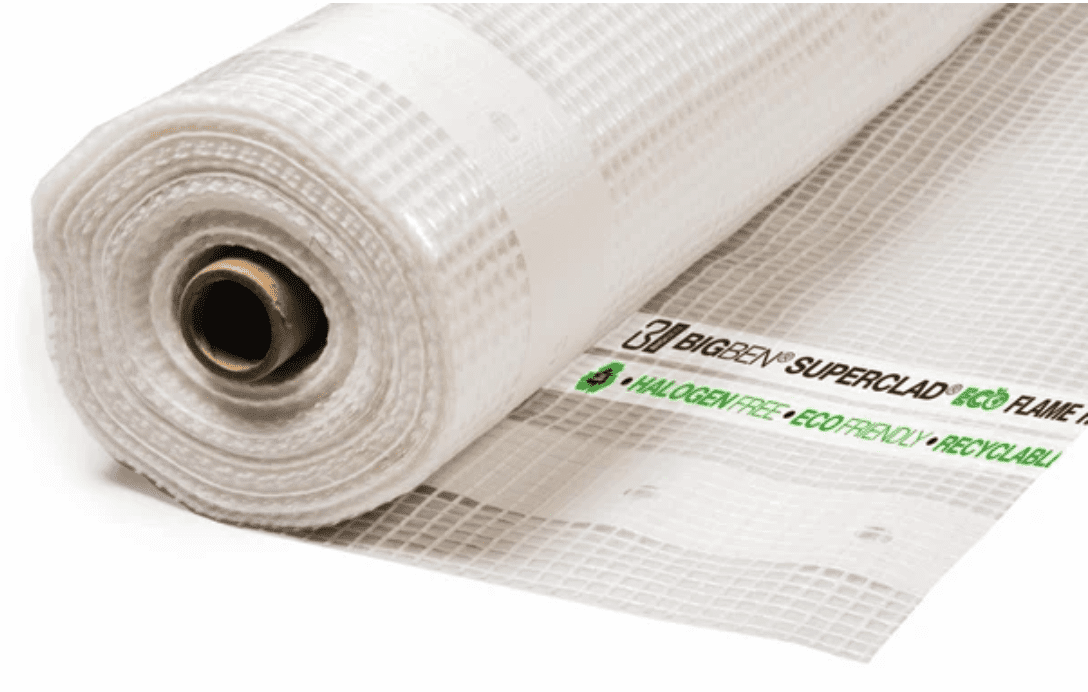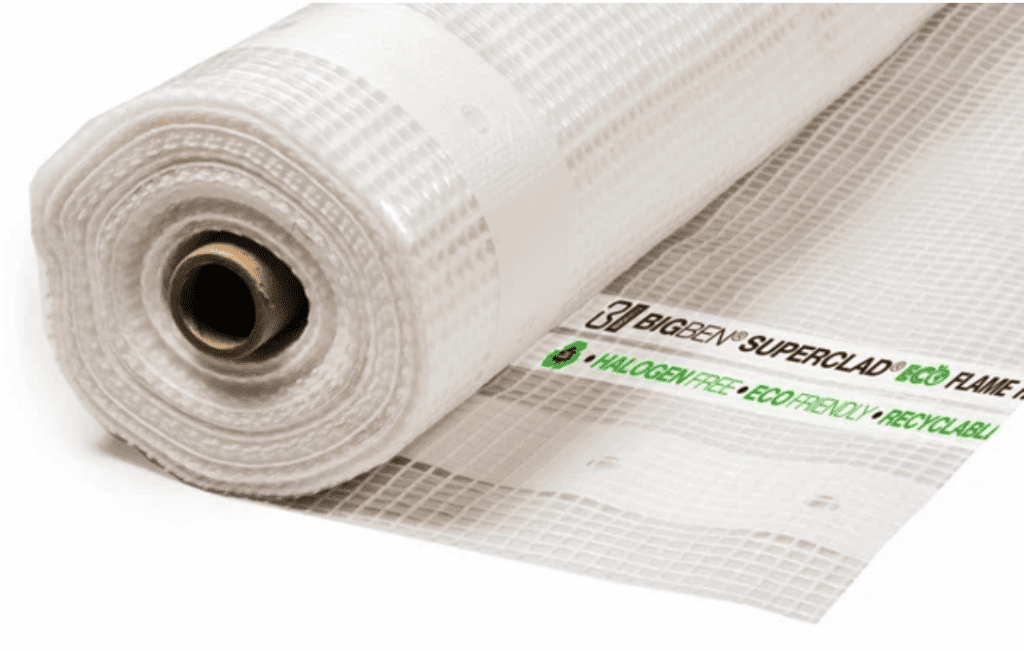 Premium by name, premium by nature… this is top quality scaffold sheeting. It does a superb job of protecting workers in poor weather. It's flame retardant too and approved to EN13501-1, meaning you can rest assured this scaffold sheeting will reduce the threat of fires spreading.
Furthermore, it's recyclable. This is crucial as businesses like yours begin the shift to a more sustainable way of operating. Eco-friendly scaffold sheeting is the perfect way to protect people, projects and planet.
Stop the drop! Tether your tools
Cold, wet, and numb hands could increase the likelihood of dropping your tools, and the results can be catastrophic. Of course, accidents happen, but the right preparation can ensure even if you do drop a tool, no one else will pay the price. Tool tethering ensures you're attached to the tools you're using, protecting those around you from that free-falling spanner.
Our recommendation: BIGBEN® Scaffolders Deluxe Tool Safety Belt comes with Tethered Scaffold Tool set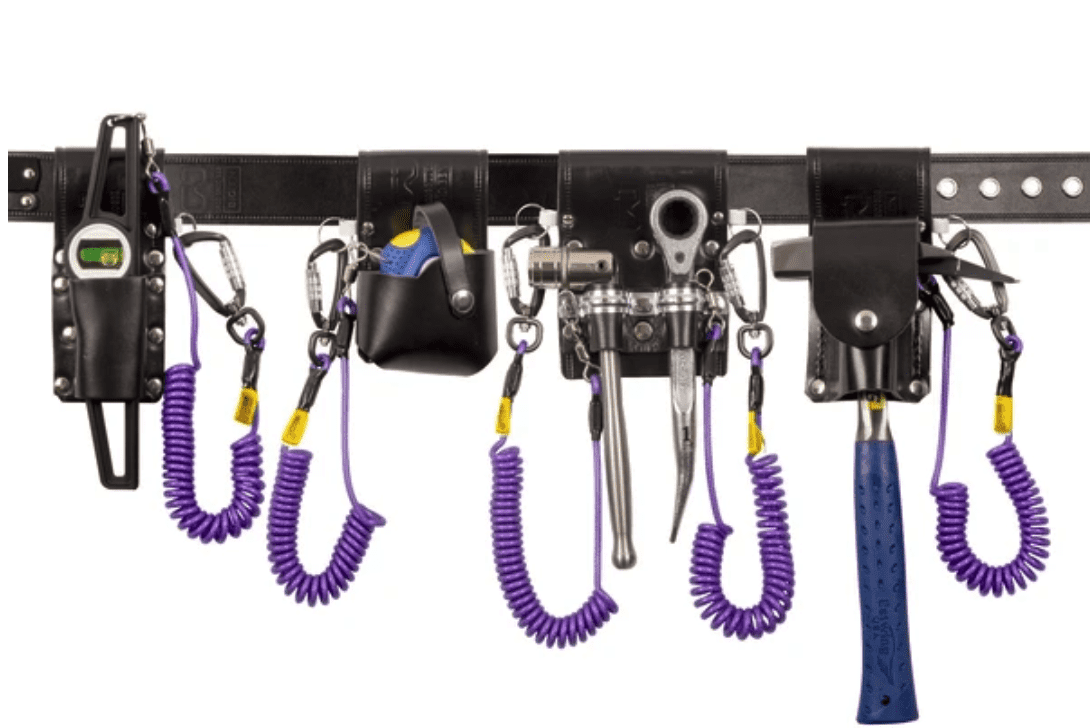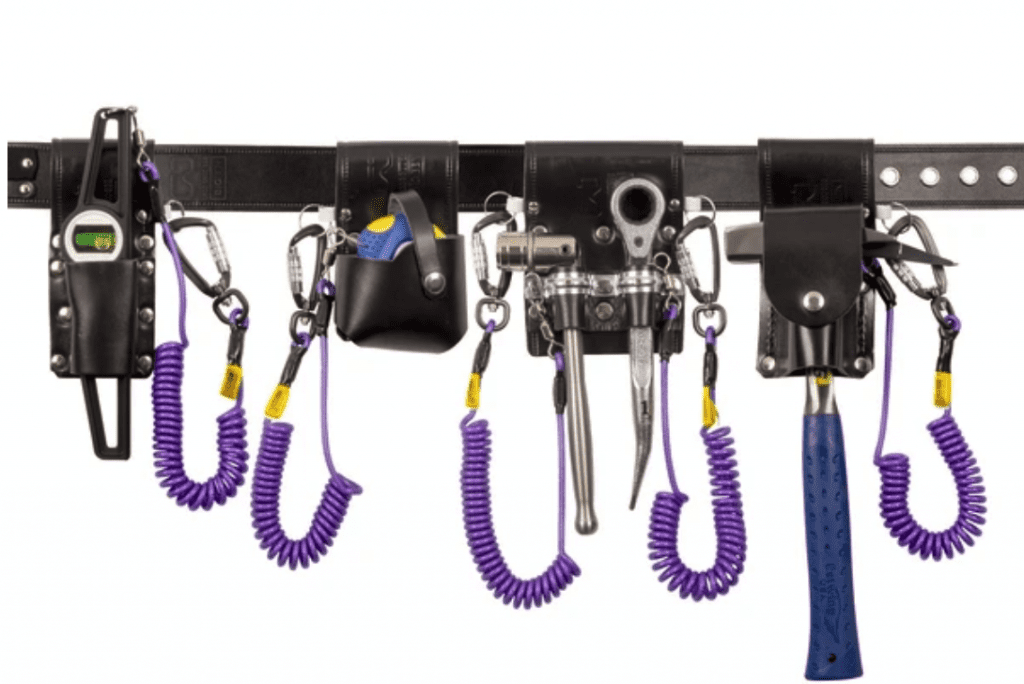 This safety belt is a deluxe piece of kit. Complete with a premium set of tools including the BIGBEN Induction Magnetic Level and IMN Safety Ring Box 7/16" Spanner with Poker Handle, each tool is accompanied with high-quality corresponding frogs and tethers. We call this safer scaffolding.
Ultimate hand safety
Speaking of cold hands… proper hand protection is vital.
We can all relate to the feeling of freezing hands. A good pair of gloves protects them during everyday tasks and keeps them warm. But you need to do be able to do the job well too. You need to keep your hands warm, and have ample dexterity. If you must take off your gloves to carry out the work, then you've probably got the wrong pair.
Our recommendation: Koolgrip II Thermal Work Gloves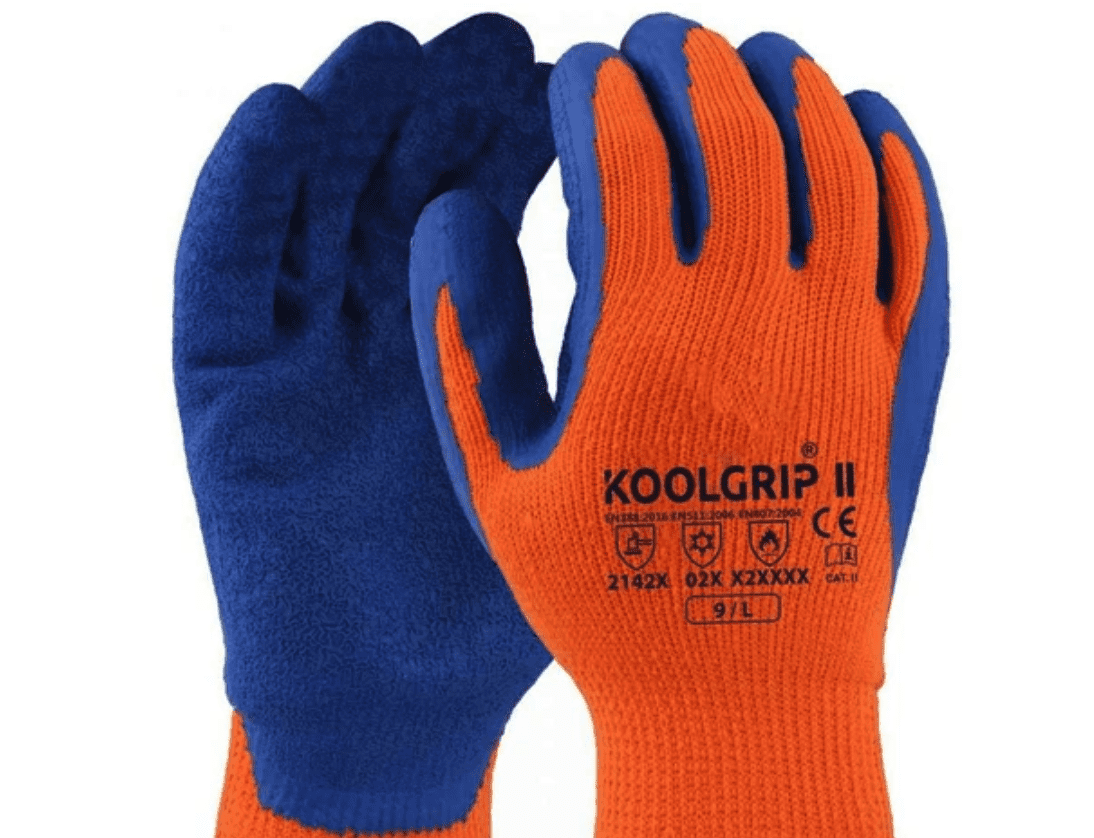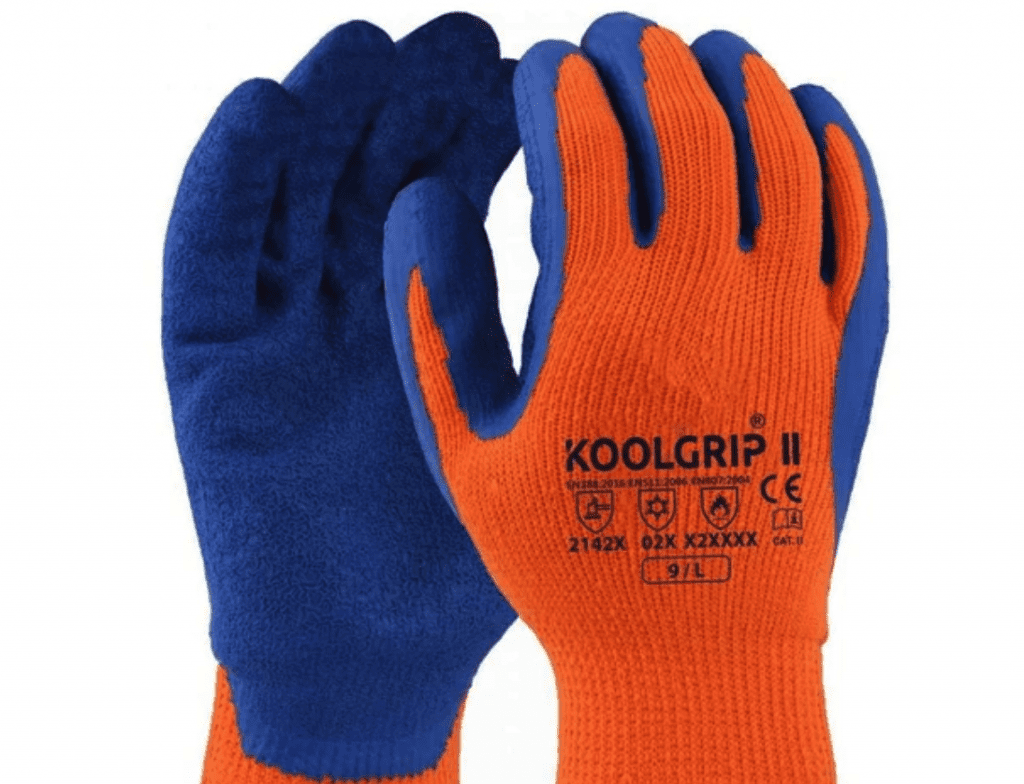 They are long lasting gloves that ensure warmth, durability and safety all day. They are also EN388:2016 Certified, meaning they are proven to protect against mechanical risks such as abrasions, cuts and impacts. This is a really strong pair of gloves that perform superbly in both wet and dry conditions, with excellent insulating capacities to keep hands warm in cold environments.
Keep your scaffold boards in place
When stormy weather blows in, the last thing you need is unsecured scaffold boards that become displaced. This is extremely hazardous and could result in a board dislodging and striking fellow workers, or misplaced footing causing falls and trips. A good set of board clamps will ensure your scaffold boards remain in place during the bad weather.
Our recommendation: Board Retaining Clamps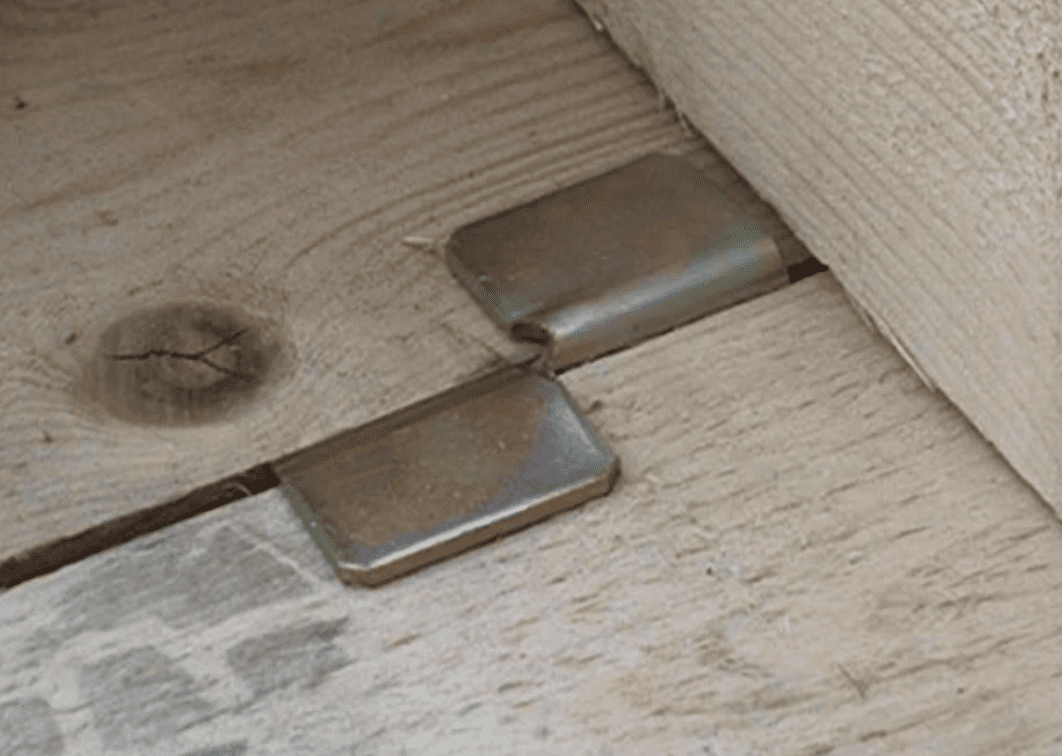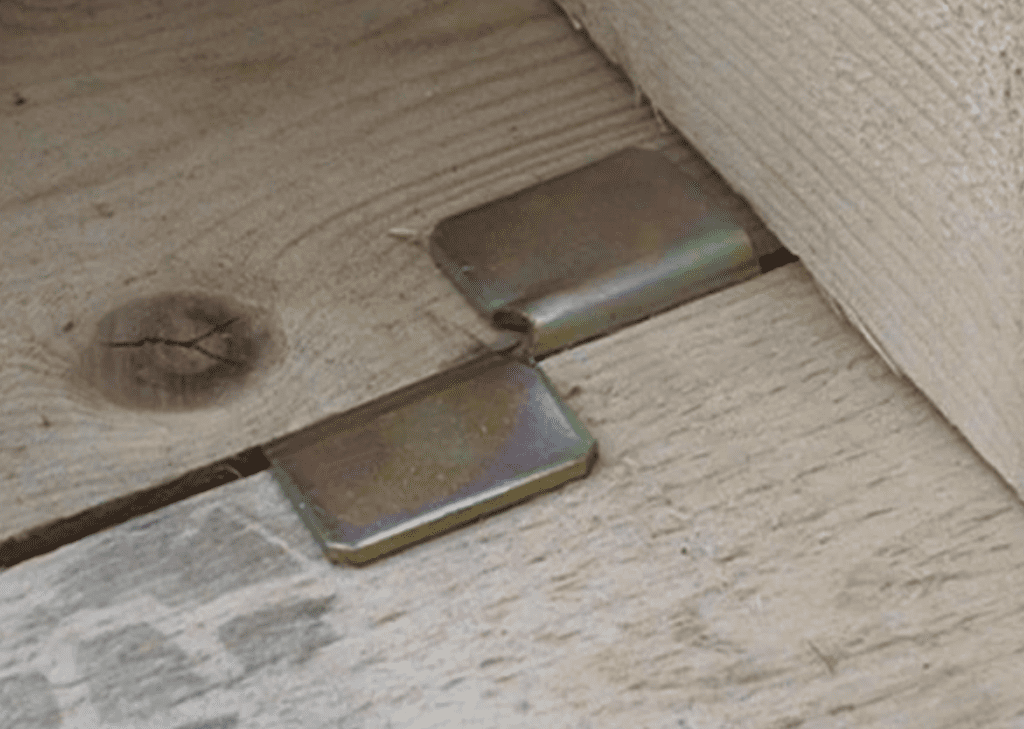 Scaffold boards can be quickly and securely locked in the correct position with these Board Retaining Clamps. With considerable resistance to both lateral and upward movement, we highly recommended their use in wintery conditions.
Be seen, keep warm, stay dry
The wrong attire can result in productivity plummeting. When visibility is low and the cold sweeps in, not only is it important you're highly visible to reduce the risk of being struck by moving vehicles, but you need to stay warm and dry too.
A good hi-vis jacket is perfect to help you achieve this. The more comfortable the worker, the easier it is to do the job.
Our recommendation: BIGBEN® Hi-Vis Waterproof Winter Jacket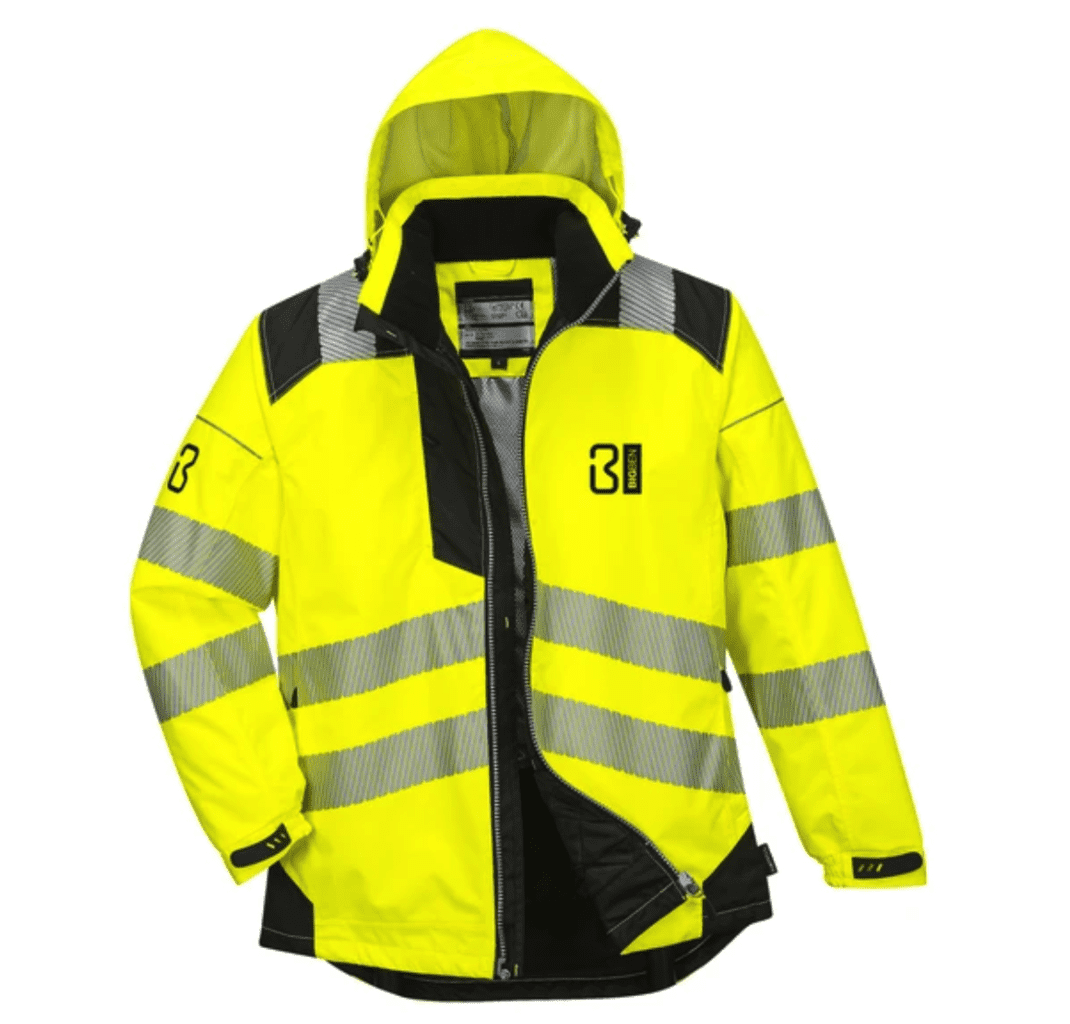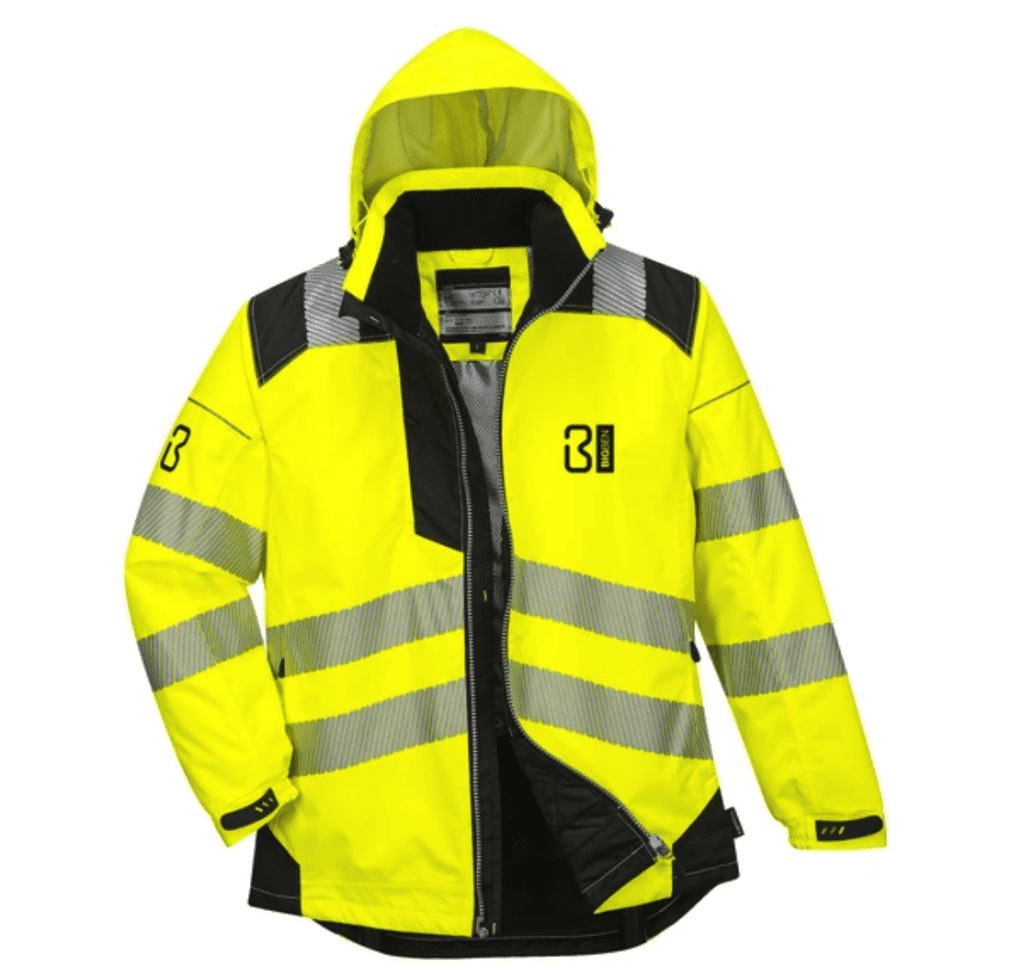 The BIGBEN Hi-Vis Waterproof Jacket is stylish, functional and ensures you'll stand out from the crowd. This jacket is of premium quality and includes many outstanding features, such as the new Insulatex heat reflective lining panel which reflects heat back into the body ensuring maximum warmth and comfort. It's a must have for your winter workwear wardrobe.
Don't forget your feet!
Winter footwear must offer great protection, but also be durable and comfortable. A decent pair of safety boots will improve productivity as you'll feel better on your feet for longer. During the winter, you'll want to stop the cold setting in too so you'll need something fully waterproof and insulated.
Our recommendation: Caiman Waterproof Safety Boots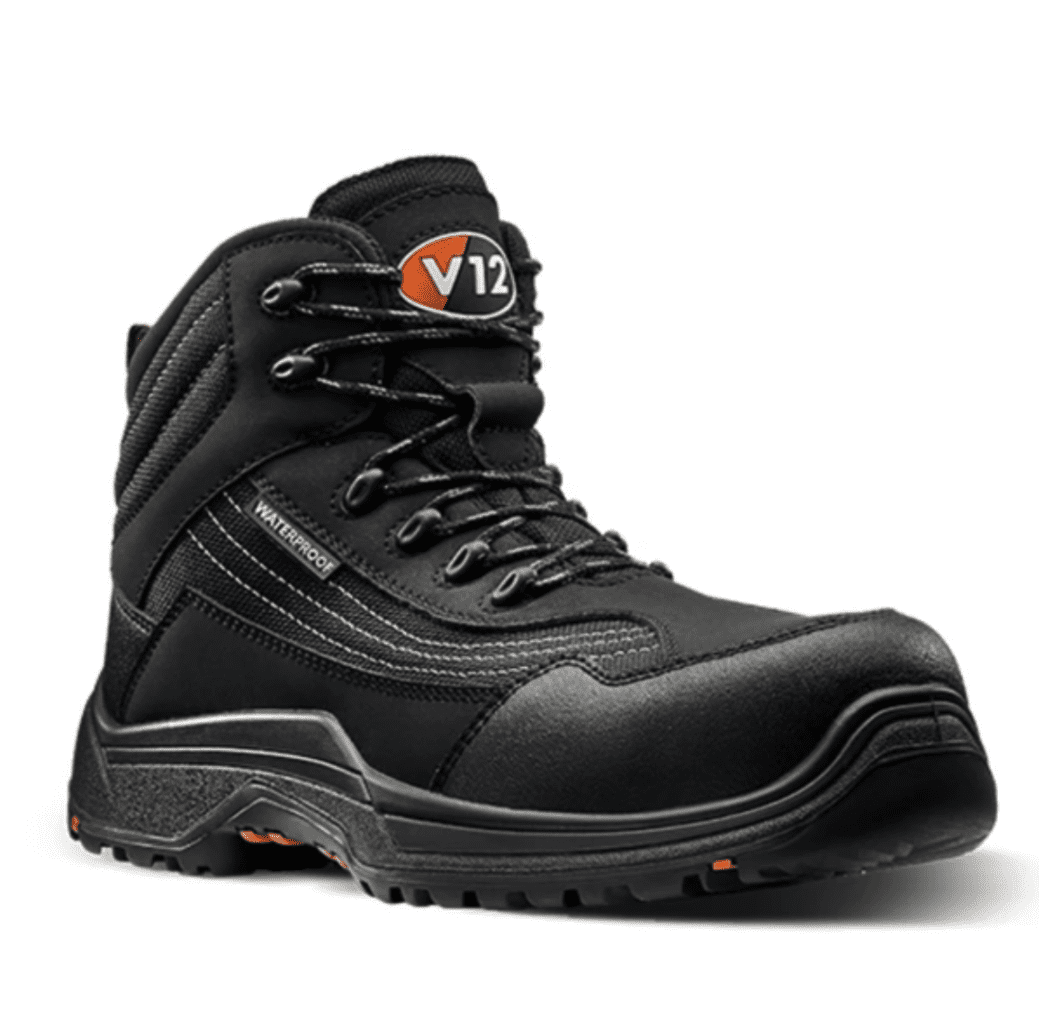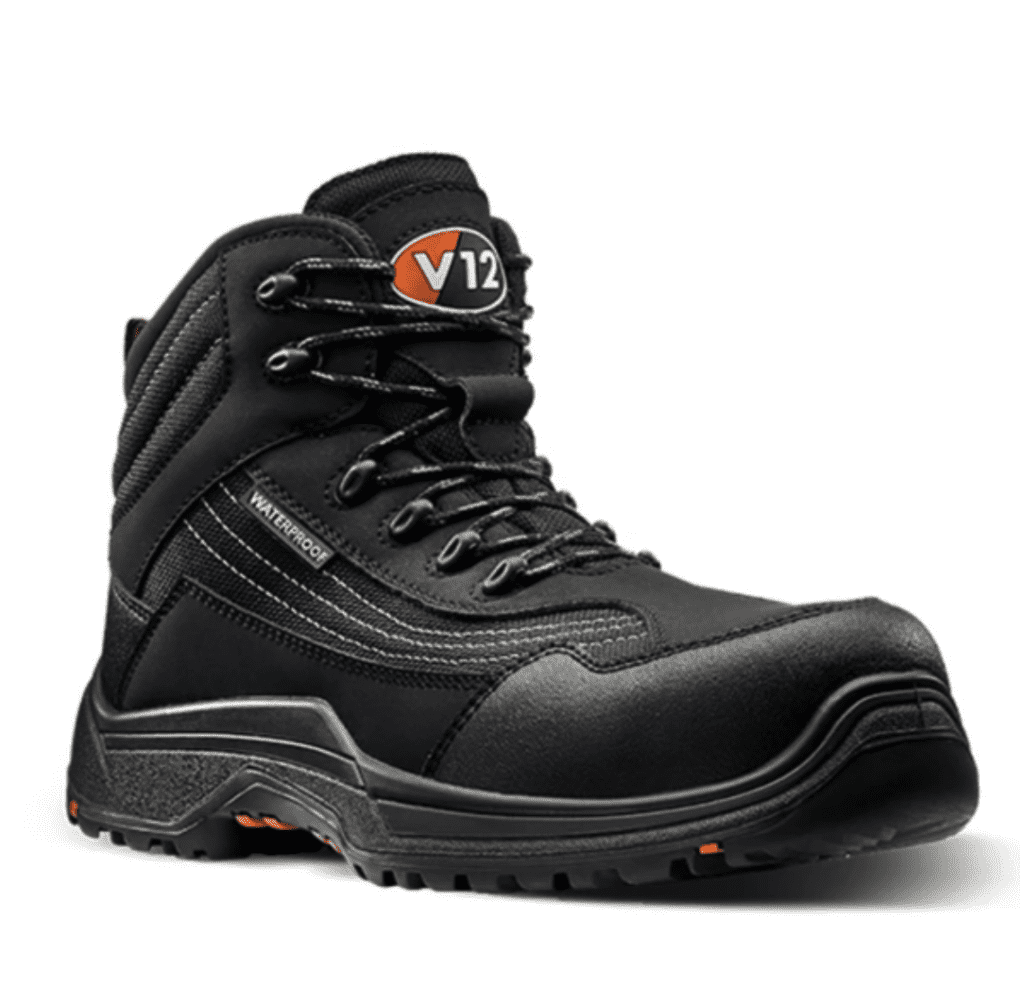 The Caiman is a stand-out choice here. This boot is waterproof and breathable. Its lightweight composite midsole and toecap make the Caiman incredibly light and comfortable, helping reduce wearer fatigue. It's also fully waterproof with a bellows tongue and waterproof lining to ensure breathability.
Let's make scaffolding safer this winter
Working on scaffold sites is incredibly dangerous in the winter months. It's important workers are prepared for the weather, and that businesses put safety at the core of their operations by implementing strict safety precautions.
Our aim is to keep you safe and help reduce the number of injuries on site this winter.
So, stay safe out there, and if you need support to prepare for winter, visit www.leachs.com or give our friendly team a call and we'll be happy to advise on a bespoke range for your needs. Call +44 (0)1432 346 890 today.