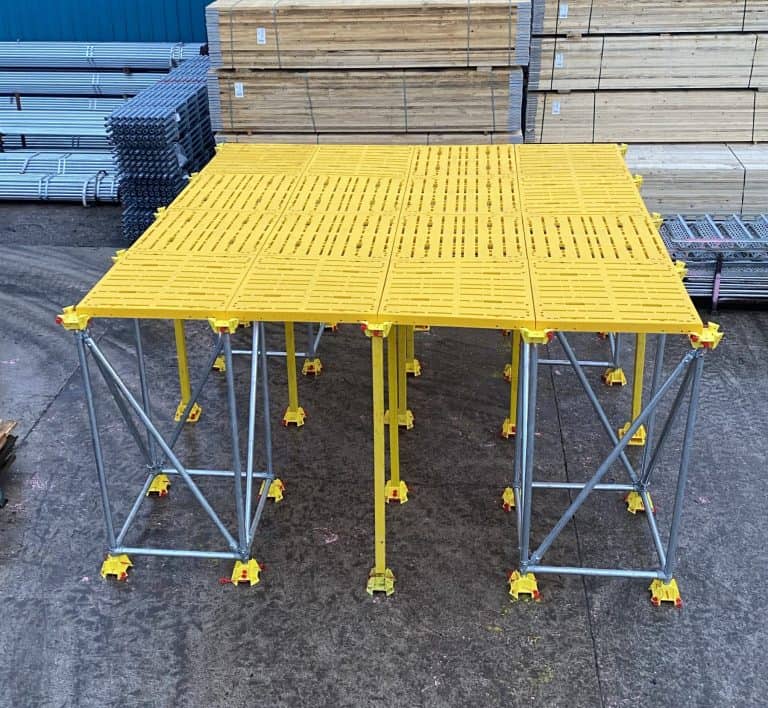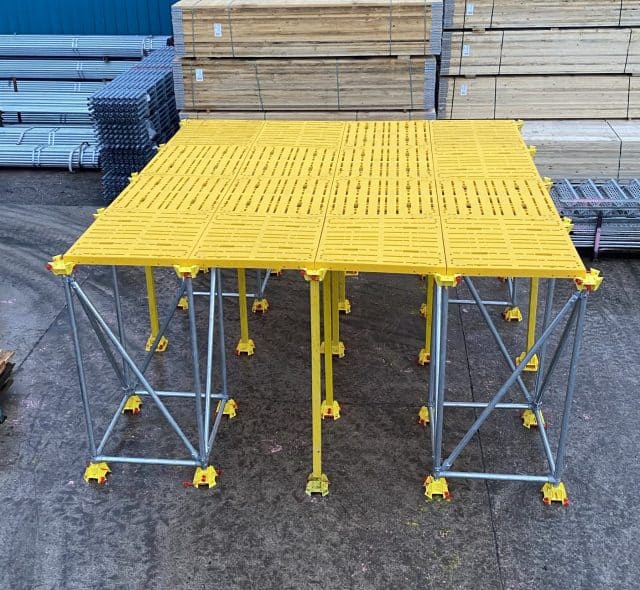 First of its kind to come to market, the fully-integrated steel and plastic system offers comprehensive protection for fall prevention.
The TRAD Group (TRAD), which is one of the UK's leading scaffolding and access companies, has launched its latest addition to its TradDeck system.
The hybrid scaffolding connector is designed to allow the system to adapt to using a 48.3mm (OD) steel scaffold tube as a leg.
TRAD has a long history of innovation. It was the first company to offer an adjustable decking solution to the market, and has continued to develop the product to maintain its position as a market-leading system.
The company says that this latest development further extends the flexibility of the system, whilst maintaining site safety and cost-effective equipment.
"This new addition to our TradDeck offering gives our customers a greater flexibility to adapt the TRAD safety deck to suit their site requirements," says Alex Ackers, Regional Manager at TRAD UK.
"I'm pleased have been working with the development team over the last few months to bring to market a product that can really change the way sites and scaffolders use our system. Always at the forefront of design and innovation, this development really sets our product apart from the competition while maintaining the TRAD brand as the go-to name for quality."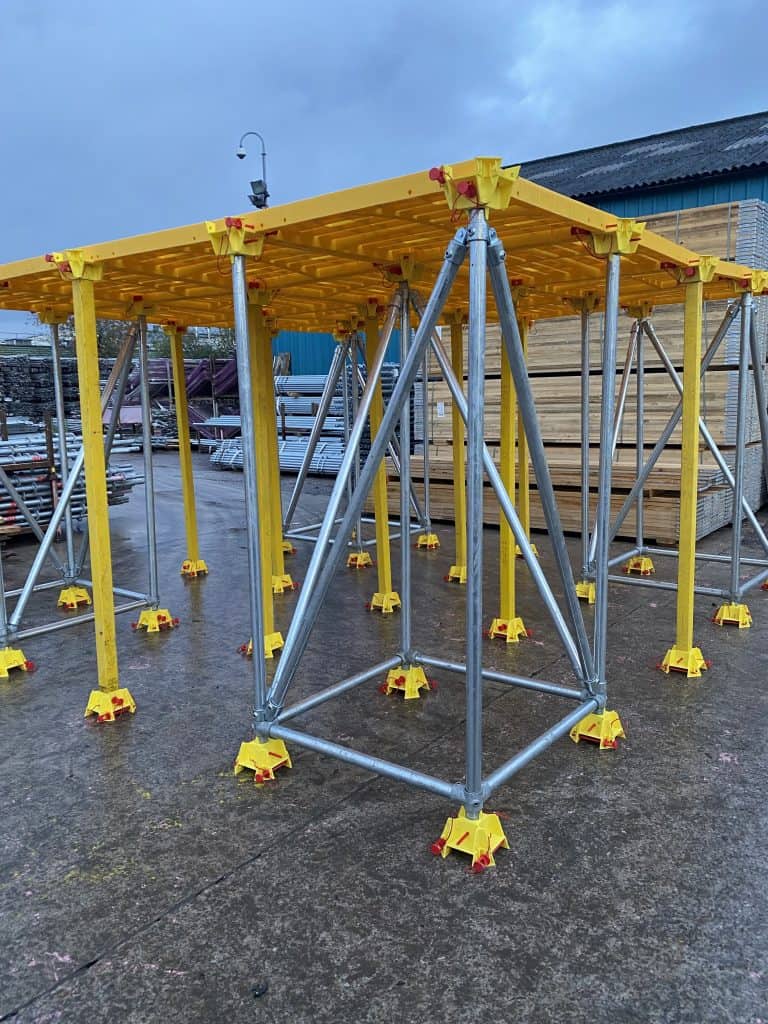 The new hybrid system has been designed for use with standard scaffold or key clamp fittings and is fully compatible with scaffold jacks or base plates. It allows for the option to mix steel and plastic legs, offering complete flexibility to decking design and erection, and is a free-standing system solution using corner bays, with a range of bay configurations to suit varying room sizes.
The hybrid system is also fully compatible with existing base and head units and conforms to load class 3 of BS EN12811-1
"In our 50th year of trading, we are as committed as ever to design and innovation at TRAD," comments Des Moore, CEO at TRAD Group.
"We have more exciting new products to launch during the coming months and have every intention of living up to our long-standing reputation for bringing modern, improved products to the scaffolding market."
You can buy or hire the new hybrid system from any of TRAD UK's six depots around the UK – Glasgow, Leeds, Stockport, Birmingham, Andover and London.
Click to find out more about the new hybrid system.