Understood to be the tallest building in Hackney at some 22 storeys, Seaton Point is now undergoing a major EWI rendering refurbishment programme – with the benefit of scaffolding from Layher Ltd.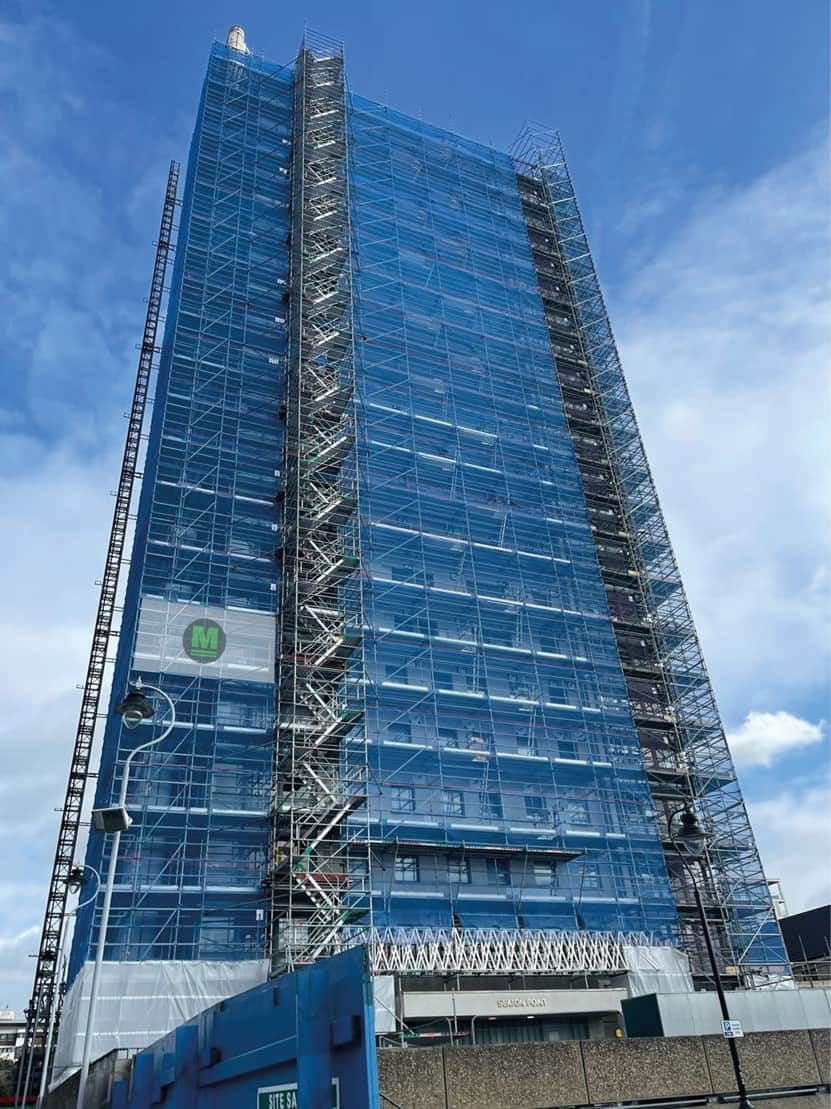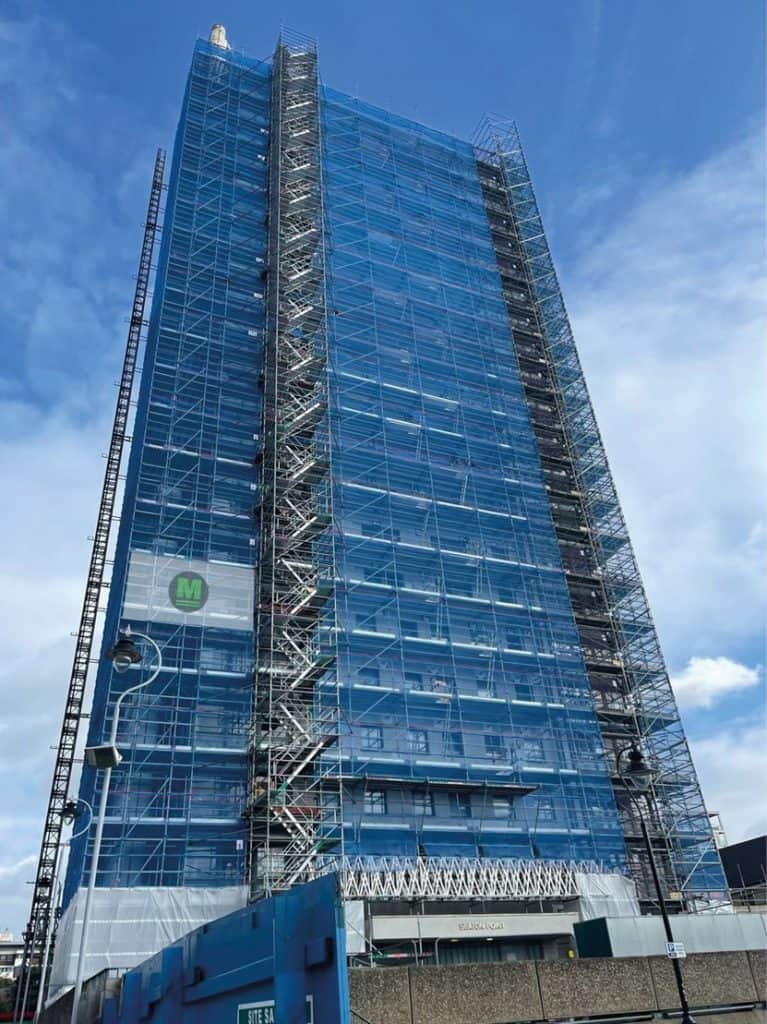 Installed by Mattison Scaffolding Ltd. for main contractor EQUANS, the residential block is remaining open throughout the works and, as Mattison Scaffolding Contract Manager John Moore explains, is gaining from key features of Layher scaffolding design.
"The need to create clear walkways on all four faces of the building in order to optimise the movement of both workforce and materials has been fully met by the scaffolding system," he says.
"We were able to erect the structure to the full 62-metre height on two faces to allow the work to commence then follow that through the remaining two sides.  The speed and simplicity of this was significantly greater compared with an alternative tube and fitting scaffold, which would have taken longer, and has helped to accelerate the programme." 
He points out that the full scaffolding installation was completed in 16 weeks – two weeks ahead of schedule.
The Layher site stair measuring 2.57m x 2.07m, with wide 0.94m aluminium stair flights, has been installed on the scaffold to provide full access to every level while a materials hoist has also been utilised.
Access decks for additional ladder access also feature while two protective fans have been installed on opposite sides of the building above beams which themselves were installed above ground level access.
The project represents a major investment in Layher equipment by Mattison Scaffolding who approached Layher Hire and Sales specialist Rotamead Ltd. for the supply.
"We have worked with Mattison Scaffolding for many years and also have extensive experience of Layher equipment so the logic of recommending the scaffold for the project was clear-cut," says Grant Norfolk, Rotamead's Sales Director.
Mattison has also recently upgraded their transport fleet with Hiab capabilities to complement their new Layher stock.
"This is an extremely impressive installation and one which reflects great credit on all concerned – Mattison Scaffolding and Rotamead," says Sean Pike, Layher's UK Managing Director.
"With clear advantages of our system scaffolding design in evidence, we believe the equipment will make a key contribution to the refurbishment programme through the year-long project."