The new app is designed to give its employees instant access to H&S, wellbeing and company information.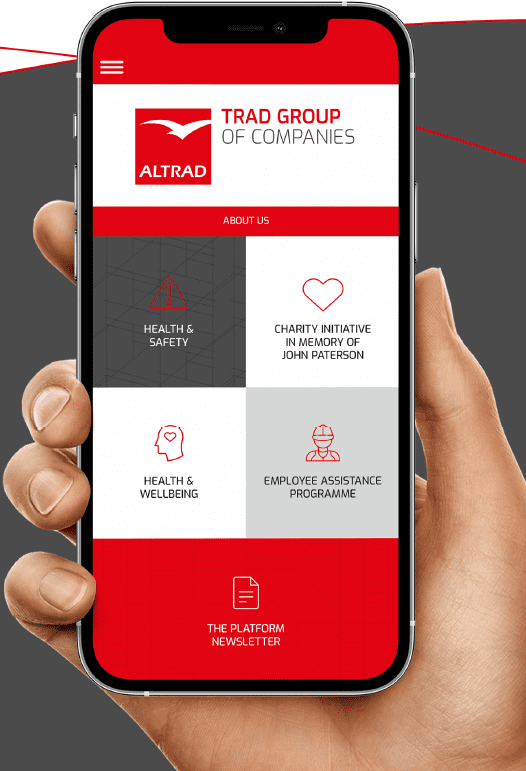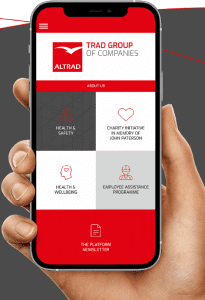 TRAD Group has launched a dedicated app to help its workforce access critical services and information and to help make sure communications reach everyone. The app offers employees a range of services to help keep them in constant touch with the business.
"We felt that we needed to bring some innovation to our internal communications," says TRAD's Group HR Director, Ros Howe. "Our email communications often didn't reach our whole workforce and some employees were missing out on crucial information.
The app is designed to make sure that everyone can access news, updates and our wellbeing services instantly wherever they are."
The app has sections dedicated to health and safety, wellbeing, news and the company's Personal Engagement Programme. There's also a space for employee suggestions and for the Group's charity and CSR focus – this year, it is aiming to raise £22,000 for the Anthony Nolan Trust in memory of former TRAD director, John Paterson.
"TRAD is recognised as an innovative company," says Des Moore, CEO. "This doesn't just apply to our products, but to the way we run our business, and the new app is a great example of this.
Our culture is all about including our people at every stage and making sure that everyone feels they are 'at home' when they work for us. I'm really looking forward to seeing the impact that the app will have across the Group."