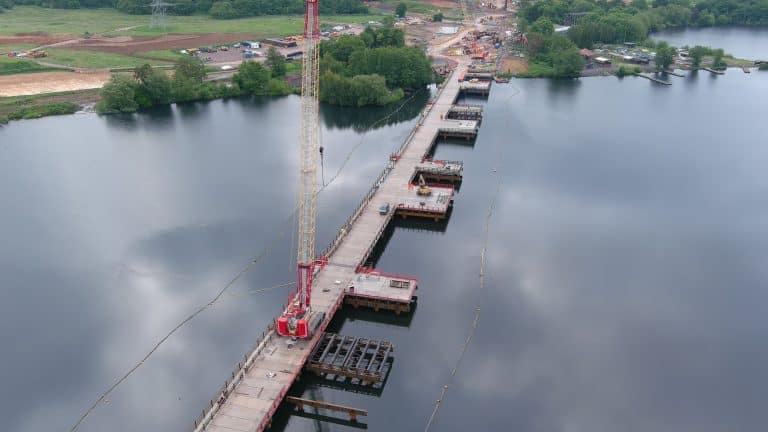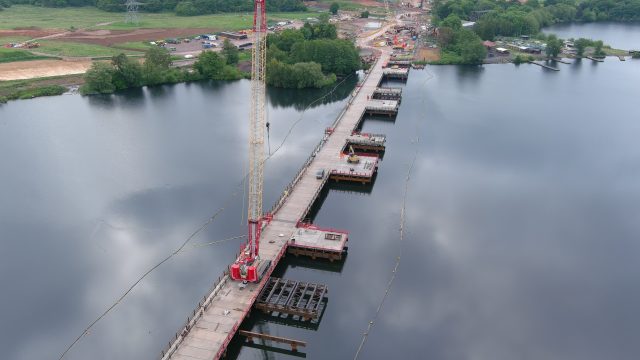 Specialist scaffolding contractor, Millcroft, has begun scaffolding works to support the construction of the piers for the Colne Valley Viaduct – a project being delivered by the Align joint venture (JV) as part of HS2 Phase One.
Once complete, the viaduct will be the longest railway bridge in the UK at 3.4 kilometres, passing over a series of lakes and waterways across the Colne Valley.
Deploying its specialist HS2 team for the project, Millcroft has already successfully handed-over the scaffolding on the first of ten piers of the viaduct; a project which is expected to finish in 2023.
In preparation for deployment, personnel at Millcroft completed a Safe Working in Water (SWIW) two-day course, delivered by Rescue 3 Europe, which provided classroom and swimming-pool based safety training, offering self and co-worker rescue capability techniques for working in water.
The Colne Valley Viaduct will stretch for more than two miles, carrying high-speed trains 10 metres above water. In this section of work within the Colne Valley, the Millcroft team had to work in boats to erect scaffolding. The viaduct itself is being constructed by the Align joint venture, comprised of Bouygues Travaux Publics, Sir Robert McAlpine, and Volker Fitzpatrick.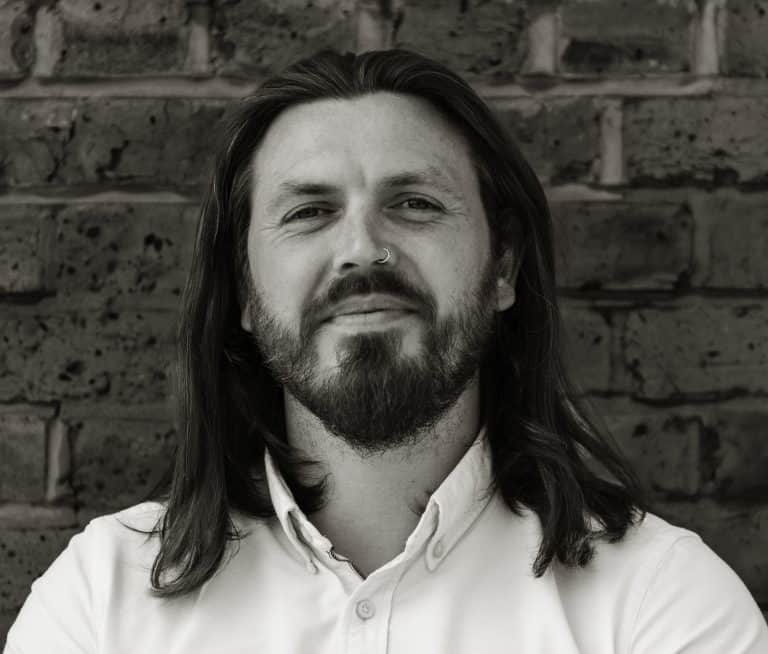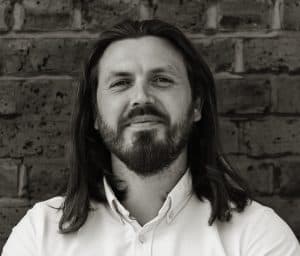 Senior Contracts Manager at Millcroft, Darren Hayward, explains: "This is definitely a unique project – it's not every day you see scaffolders working out of a boat! And on this particular job, the health and safety risks we are normally presented with were unusual – as operatives worked with life jackets on instead of harnesses.
"Wearing a harness would in fact put their lives in danger if they were to fall into the water and become entangled within the straps, as it poses a drowning risk. We recognised the need for water training for this project as it was such a unique deployment for our team."
The water training course included modules in identifying hazards, rescue tools, cold water considerations, lifejacket and buoyance aid safety.
As part of the project, a total of 1,000 concrete segments will form the deck of the 3.4 km viaduct, each one weighing up to 140 tonnes. The deck segments are supported by 56 piers resting on concrete piles, inserted up to 180ft (55m) into the ground.
The Millcroft team will be working on erecting 6 ft-high scaffolds around 11 of these piers for the viaduct. These particular piers house tower cranes and required additional construction to extend the jetties allowing for construction of walkway access to the cranes.
Darren continued: "This is a challenging project as we are working in different shifts on various dates to complete the piers on programme. Our in-house design team has been heavily involved to provide tailored solutions that meet exacting safety standards.
"Our commitment to HS2 is growing and this unique project builds on our proud track record in working with the HS2 delivery partners, in this case the Align JV. We continue to deliver a flexible and responsive service to the client while keeping our people safe."