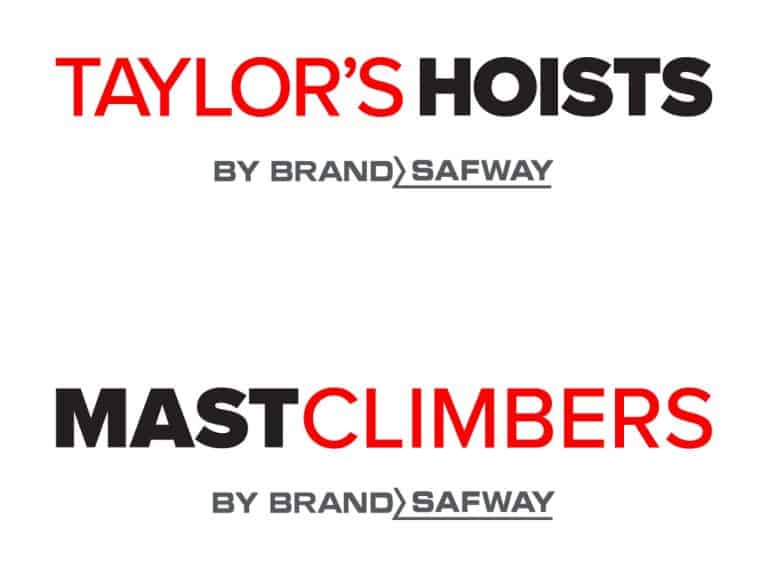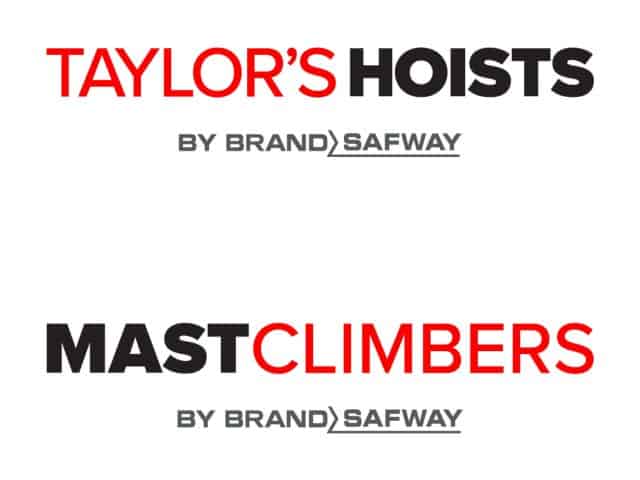 Lyndon SGB has unveiled new branding for its Taylor's Hoists and MASTCLIMBERS™ mechanical access arms of its business. 
Designed by its American owners BrandSafway, the modern, yet simple bold new logos aim to align with the existing Lyndon SGB logo in the UK and the rest of the BrandSafway group branding globally.
The open, simple and fresh designs now make up a group of master logos to be used in all forms of marketing and communication for the business.
Lyndon SGB Mechanical Access Director Paul Price said on Linkedin: "We are proud to be able to unveil the brand new logo range for our growing mechanical access division. The old Taylor's Hoists by BrandSafway logo was a re-working of the existing, original legacy branding that BrandSafway inherited when they acquired Lyndon Scaffolding Plc and Taylor's Hoists in January 2019.
So it is fitting as our hoist operation continues to grow in 2022, that we now have a new logo that represents our prime position in UK construction and within BrandSafway's leading global access provider's portfolio. And the addition of an all-new MASTCLIMBERS™ logo is a great, vital new marketing tool for this part of the business too.
"The new logos are a great step forward in showcasing to the UK construction sector the full extent of our hybrid access solutions offerings – scaffolding, hoists MASTCLIMBERS™, QuikDeck® suspended access and rapid edge protection, all under one roof, with full design capability offered in-house by our expert engineering team.
"Our Tier One clients are thrilled to be able to get an access 'one stop shop' – offering up the high standards we have carved a reputation for in scaffolding right across all forms of access provision here at Lyndon SGB and Taylor's Hoists by BrandSafway. The new logos help us represent our total hybrid access solution offerings superbly. We look forward to rolling them both out."