Des Moore, CEO at TRAD Group, takes a look at system scaffolding and whether it can add value to your business.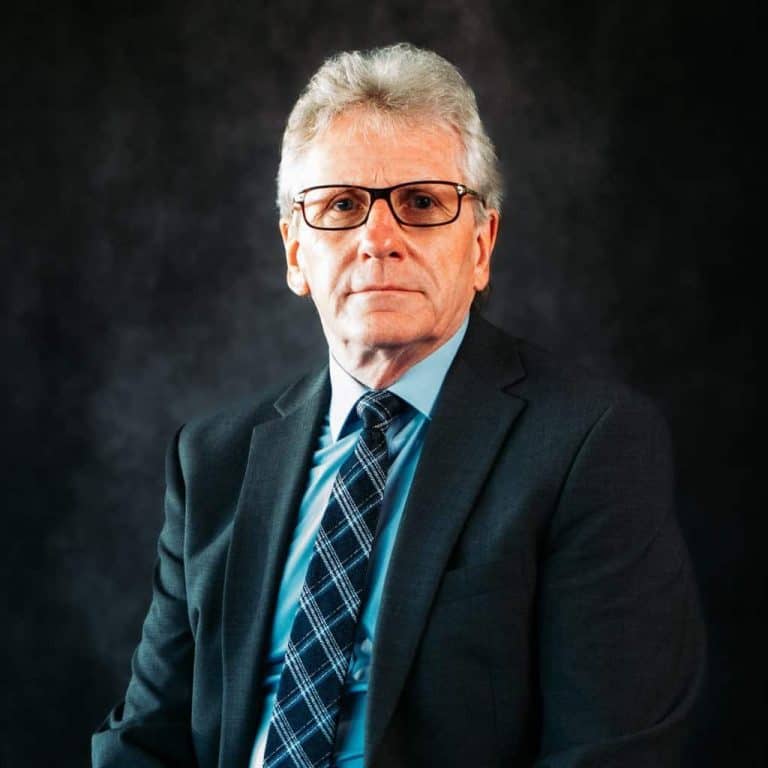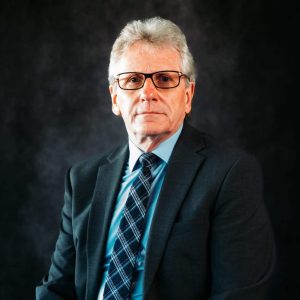 In September, I took part in a panel discussion as part of the Scaffolding Conference 2022. The subject of the panel was 'System Scaffolding – Is this the future?' and it was great to hear a range of viewpoints and take questions from the audience about the pros and cons of system scaffolding.
I'd have liked to discuss this further, but of course these events have a strict time limit. So I thought it would help to set out my thoughts in this article.
I first got involved with system scaffolding in 1991, when I joined TRAD. We were in the middle of a bad recession, and we needed to look for ways to save money across the business. We tried out system scaffolding to see if it would result in savings – it did. We significantly reduced labour costs, were able to offer a competitive advantage and found work with new customers and in new industries – such as the industrial sector and aircraft maintenance sector.
So, in general, I am very pro system scaffolding – in particular because it has excellent characteristics that encourage us to look at a wider pool of talent in the industry, including increasing the number of women in the sector. But I know that it might not be for everyone. When I started writing this article, I put a poll out on my LinkedIn page:
Q: What do you think about system scaffolding?
64% said it saves them time and money. 19% said they thought it was too expensive and 16% said they either wouldn't use system scaffolding or didn't know enough about it.
These are interesting statistics, and I'm always happy to have a chat with anyone who has questions about the cost, or use-case for system scaffolding. First, let's address the cost question.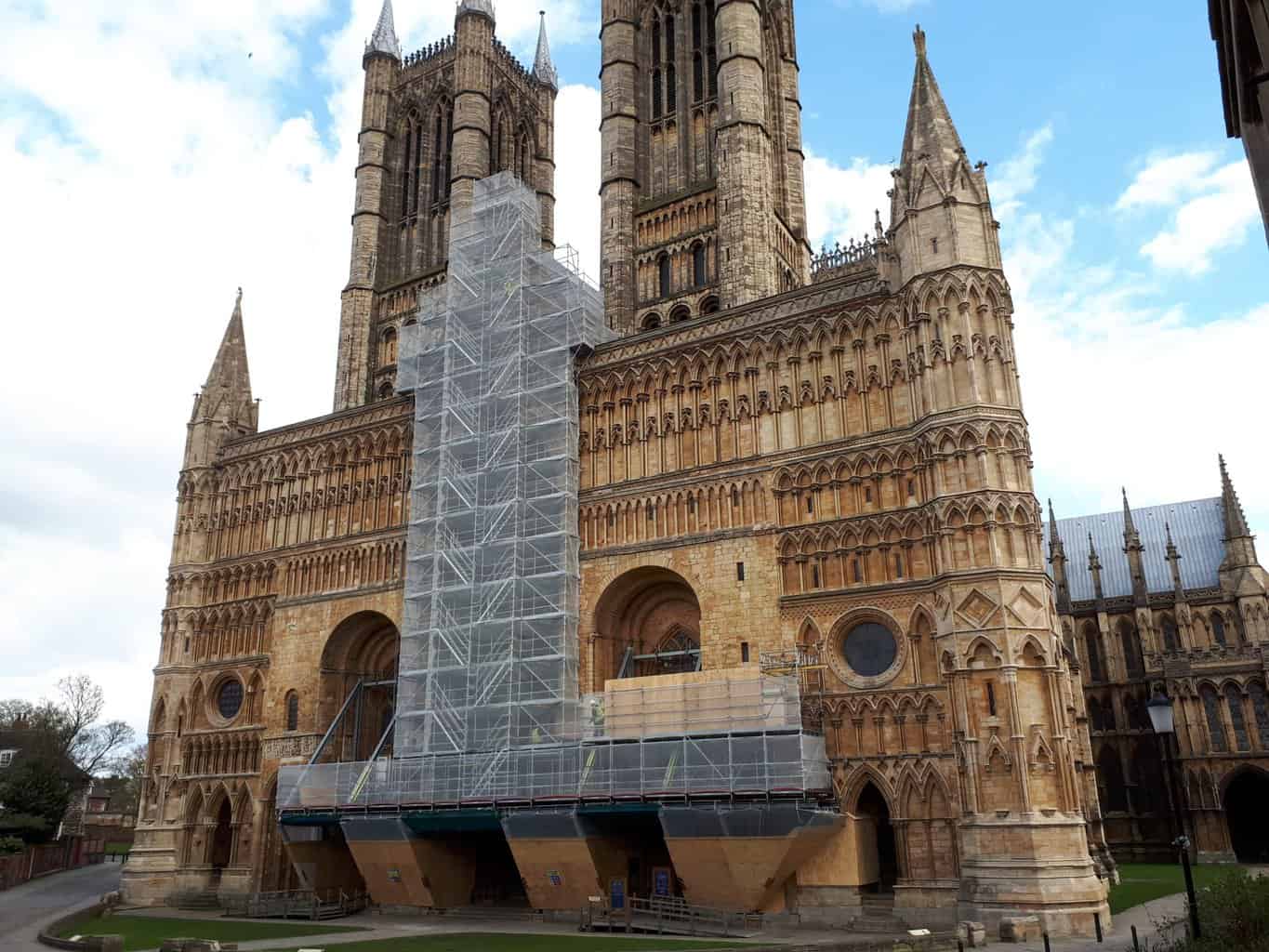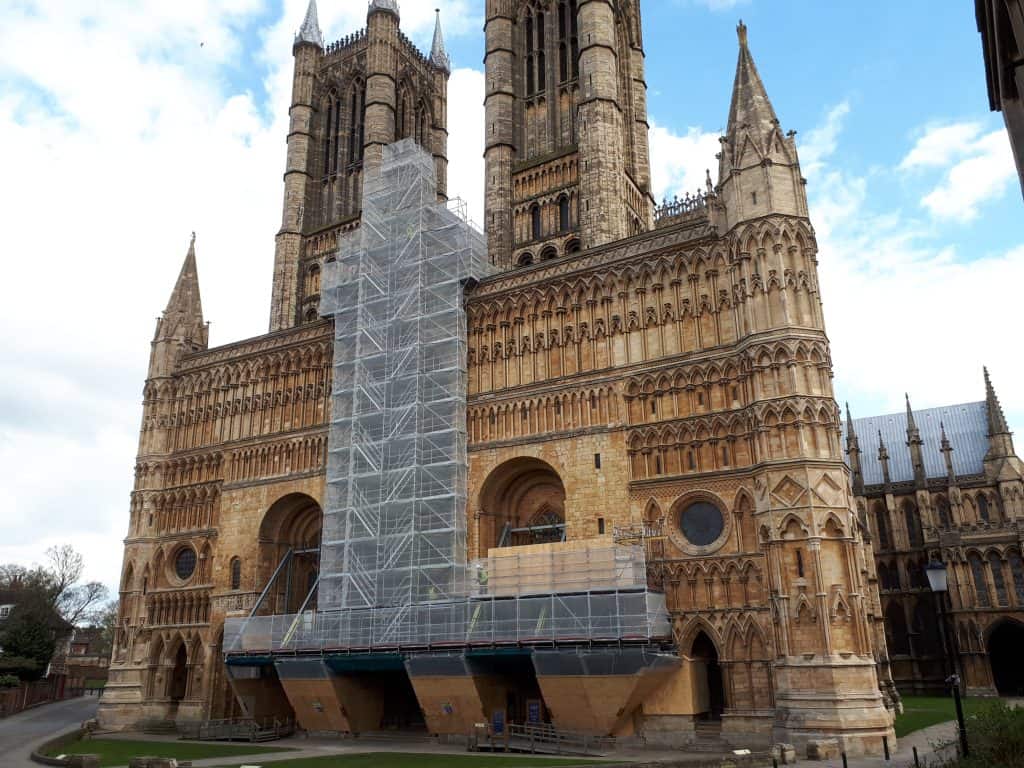 Is system scaffolding expensive?
Like all capital expenditure, system scaffolding can seem expensive in terms of initial outlay. But, like all capital expenditure, you need to also consider any potential long-term savings. Over a 10-year period, for example, system scaffolding will undoubtedly give you better value for money than tube, fittings and boards.
That's because tubes will invariably be cut on each project – eventually making them far less usable. For example, how many boxes of butts do you currently have? Fittings get lost or stolen, and timber boards can rot or be easily damaged. In comparison to system scaffolding, the elements of a traditional scaffolding system will generally need to be repaired or replaced periodically – and those costs add up. System scaffolding is extremely robust and usually fully galvanised, so suffers far less loss and damage and your investment is still delivering value over a long period.
What do you know about system scaffolding?
Of course, most people start their training on tube and fitting and, in England and Wales at least, it's the most common form of scaffolding used. In Scotland and Northern Ireland, firms have been using system scaffolding successfully for a long time and there are some great case studies showing how it can be adapted across a wide range of projects.
At TRAD, we use, hire and sell both traditional and system scaffolding. That's because sometimes traditional scaffolding is the best choice for a particular specialised project that may also require a significant investment in special components, and sometimes system is the right choice. Using both broadens our market reach and allows us to use the skills of our teams in the best way.
So here are my thoughts about why it's worth considering system scaffolding:
It's a good investment – we've covered this above, and I believe that if you can manage the capital cost, you will get measurable value from investing in system scaffolding and have a valuable asset that will provide you with many years of service.
Labour savings – system scaffolding is generally faster to erect and dismantle, and in the majority of instances, much easier and quicker to adapt – particularly on scaffolding that is designed for multi-trade use. In fact, some time and motion studies have shown this to be up to 70-80% quicker! Although, it has to be said, I don't believe you will gain this level of saving in the real world, as there are a lot of other factors which come into play.  However, from my experience the reduction in labour costs on projects can be quite significant, especially when examined in comparison to similar projects completed in traditional forms of scaffold.
Skills shortage – we have seen over the last decade or so a real shortage of available labour. One advantage of system is that it is possible to reduce the reliance on the quantity of highly-skilled labour required. Typically, and depending on the site, the mix of labour for tube, fittings and boards is usually based upon the traditional scaffold gang, which customarily consisted of two qualified scaffolders (one commonly being the chargehand) and a labourer (or trainee).  With system scaffold this can be changed. The speed of erection means that fixers require equipment to be available at a much faster rate, so the ratio of skills within the gang can be changed to suit, freeing up the more skilled scaffolders to be utilised more effectively.
Skills and training – system scaffolding is a great way to start people on their scaffolding training. You can cover all the essential principles of scaffolding faster and more safely, helping you to give new people a good grounding in scaffolding before moving them on to tube and fitting.
Opens up opportunities – system scaffolding is easier to handle, lift and manage than traditional scaffolding. This opens up opportunities to recruit from a wider pool of people, including encouraging more women into the industry. This is something I have promoted during my time as CEO at TRAD Group, and when I was President of the NASC – and it's something I'll be writing about in more detail in my next article.
Health & Safety – the design and assembly of system scaffolding makes it a safer option on-site. It's easier to risk assess and to manage, and also makes it safer for regular on-site inspection.
Load capacity – the very nature of system scaffolding means that it has a greater capacity to carry higher loads than traditional scaffolding and, with a minimal amount of equipment, you can, in some instances, quite easily construct Load Class 6 structures straight from the user guide, whereas an extensive design would be required for traditional forms. Be aware though, as there is generally no requirement for intermediate support, that if using metal system decks, and they get beyond, say, 2.5 metres, they may flex, although they are still completely safe.
New market opportunities – there are projects where clients prefer system scaffolding, and if you can't meet those requirements, you can't bid for the contract. Being able to offer a wider range of services can help you to access new markets and grow your business. This includes major residential developers, who often prefer the aesthetics of system scaffolding – it becomes a great advert for the project. In fact, a number of developers and house builders now insist on system scaffolding in their tenders.
However, don't forget to really do your research before you try to break into a new market. A quick story about how I didn't get that quite right when I started out in system scaffolding:
When TRAD started looking at using system scaffolding, we trialled a number of systems and eventually invested in one. I thought I could take it into any new market and be successful. So I looked at the events sector – which is actually a very niche market that requires a lot of specialist knowledge. I hadn't done any research, but won a contract to provide a covered stage for a Hell's Angels annual Chapter concert in Dymchurch.
But my inexperience and lack of research meant that I didn't use the right roofing materials, and the roof started leaking when the band was on. We were up on the roof for the duration of the concert, trying to patch it so that the equipment didn't get damaged and the band didn't get wet.
When the time came to go back over to the site the following week and collect payment, I was very worried. I was met by two Hell's Angels – each well over six feet and looking pretty mean. They took me into a caravan, and I wasn't sure I was going to get out again! But they paid me – in cash, in a Tesco bag – and were very understanding. They were total gents, which just goes to show that looks can be deceiving.
All turned out well in the end, but a great lesson in doing your research and not taking on more than you can realistically handle without the right experience, training and sector knowledge.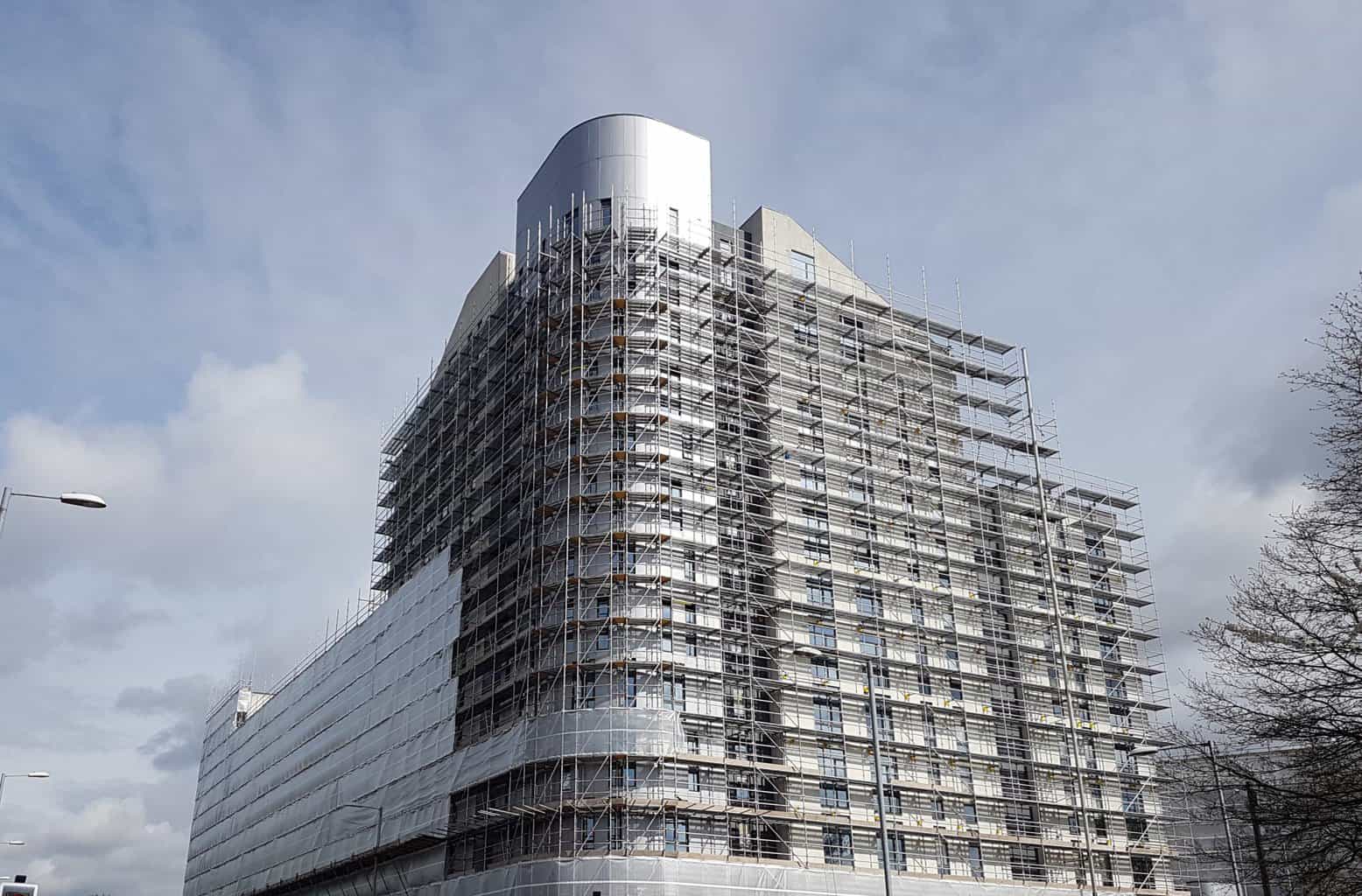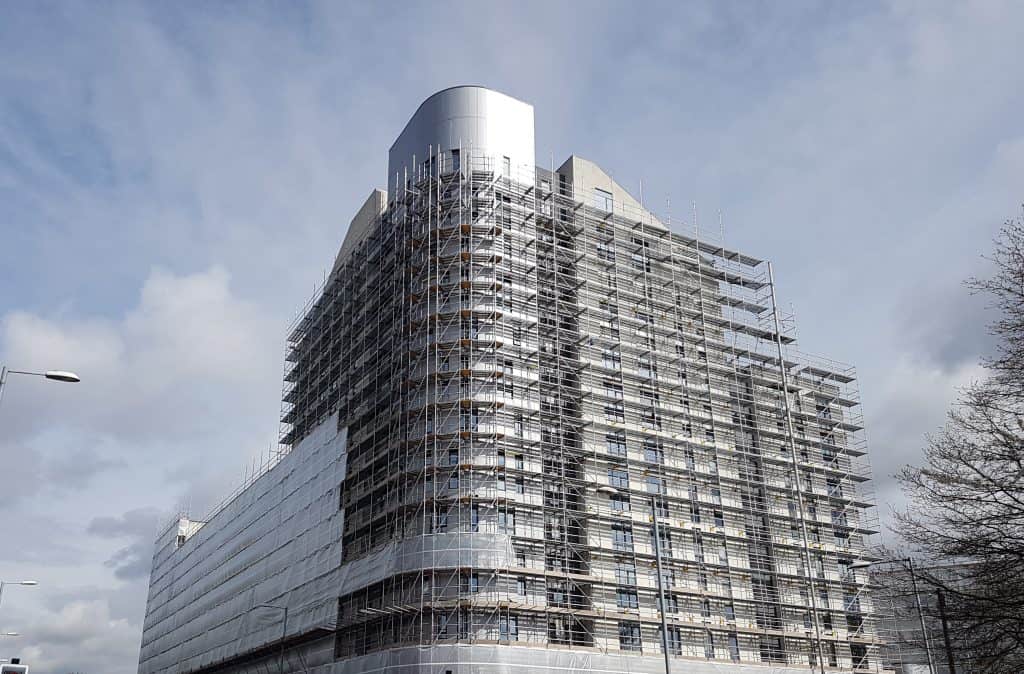 Where to start?
If you're interested in investigating system scaffolding, I've got a few pieces of advice:
Hire first – it's a good idea to hire system scaffolding so you can try before you buy. And if you're a manager who's come from the tools, make sure you get back on site during the hire period so that you can see how it works for yourself. When we first starting using system at TRAD, Hayden Smith and I spent two months of weekends on-site, using the system with our scaffolders, understanding how it worked and whether it was the right choice for us.
Research – look at all the products available on the market to see what's best for you. Look at price, availability, hire or buy and the support and advice that's available. It's a significant investment, so learn as much as you can before you commit.
Always buy from a reputable manufacturer or supplier – this will ensure that you get the best support. Look for companies that have staff who have direct scaffolding experience and back-up – they will understand what you need and give you the right advice, and not just for the first purchase.
Different management approach – with system scaffolding, you need to properly assess the components required before you leave the yard. Because of its nature, you can't 'make do' on site in a similar way that you would with tube and fitting. For system scaffolding, 75% of your assessment of materials and work to be done needs to be done before any material leaves your premises. I can't emphasise enough how important this is – you need to get it right in order to maximise the value of your investment. If the approach is wrong, the whole experience will be poor.
Ensure your scaffolding designers design around the stock you hold – then you will be able to limit the amount of specialist stock that you have to hire or buy. You'll also get the best utilisation out of your investment. If you do need to hire, it's most effective to hire and return on a project basis. And plan ahead as far as you can – as you'd expect, specialist items can have long lead-in times.
Storage and transport – you need to make sure you store it properly. System scaffolding often needs more space than tube and fitting, and you will also need a suitable trailer bed to transport it. However, if stacked correctly, TRAD UK can still transport the weight limit of 12 tonnes on our fleet of trucks, whether it be system or tube, fittings and boards. And, if you consider that you generally require a lesser total amount of componentry with system, it is perfectly feasible to reduce the number of journeys required to site, helping with your carbon footprint!
If you're looking for a way to expand your business, get into new markets, open up your labour opportunities and give yourself some flexibility, you should investigate how system scaffolding could work for you. I believe that it's a good string to add to your bow – there's always going to be a place for tube and fitting, and for highly skilled and qualified scaffolders, but adding system to your portfolio will increase your business opportunities.
There's lots of information out there, lots of options on the market, and some good quality systems for hire or sale. At TRAD, we're always happy to chat about how system can support your business – feel free to give us a call.