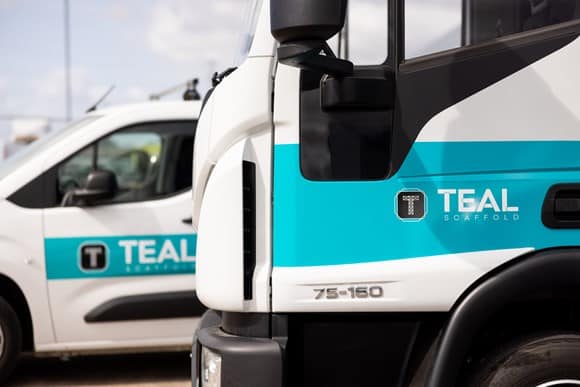 North West scaffolding specialist Teal Scaffold has announced ambitious plans to grow the business in 2023.
The award-winning commercial scaffolding firm is entering its fifth year of successful business having provided vital access solutions across the North West since 2018.
Part of The Sovini Group, Teal Scaffold deliver a scaffolding service to many of the North West's leading construction and facilities management firms.
Since 2018, Teal Scaffold has delivered a high-quality and reliable service working on large and complex projects. As well as providing a priority reactive works package.
Such projects have meant collaborating with both private and public sector clients; from NHS trusts and registered social housing landlords to Tier 1 contractors.
With several large-scale, highly complex contracts in the pipelines Teal Scaffold are set to take 2023 by storm, the contractor said.
During its fourth year of business, the firm successfully surpassed industry guidelines and awards, including the Investors in People (IIP) award and the highly coveted NASC accreditation to name a few.
The prestigious industry accreditation evidences the award-winning company's high standards and professionalism.
This year, the working at height professionals will mark their fifth year of success by kickstarting their five-year business plan and acquiring a second hub to facilitate the growth.
The hub is set to provide additional meaningful employment opportunities for the local community and wider region.
Dan McGregor, Head of Operations of Teal Scaffold, adds: "We were established in 2018 to provide an access solution service for our parent company, The Sovini Group. Since then, we have gained experience in the housing sector as well as expanding our service offering and delved into various industries and sectors.
Throughout our journey we've been recognised by leading industry bodies for our excellence. We are proud of the fact that for an increasing number of local councils, social landlords and Tier 1 contractors, we are their scaffolding partner of choice. Furthermore, we've continued to provide new and unique employment opportunities across the North West".