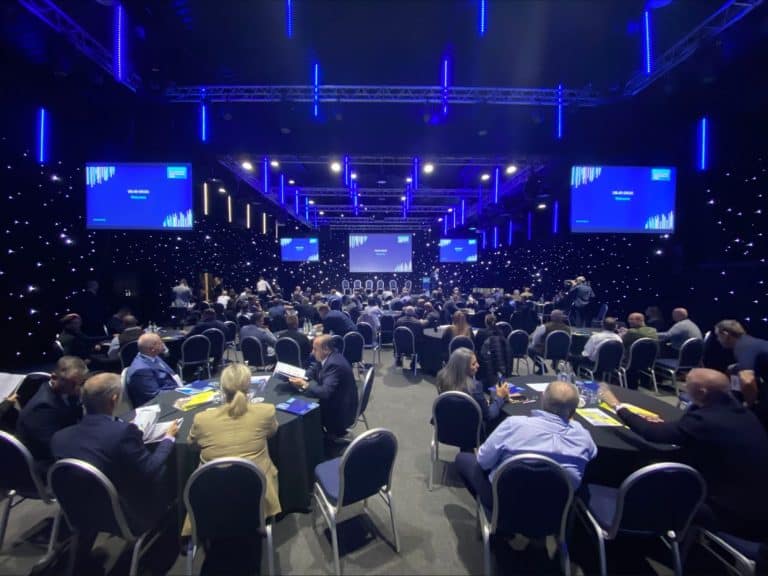 The Scaffolding Association has recently announced the date for its highly anticipated Scaffolding Conference 2023.
Scheduled to take place on the 12th of October 2023, the conference will return to the Heart of England Conference and Events Centre located in Warwickshire.
Following a successful event last year, the upcoming conference aims to draw a bigger crowd and is expected to feature more exhibitors, seminars, and discussions.
The first-ever dedicated scaffolding and access Conference, which took place last year, drew over 150 attendees from various sectors of the scaffolding and access industry. The conference was open to both members and non-members and provided a platform to address several industry-relevant subjects.
The conference was jam-packed with discussions on various topics, including a live contract review, National Scaffolding Week and awards, labour shortages, skills and training, scaffold insurance, and the HGV price-fixing scandal. Attendees also had the opportunity to engage in an interesting discussion on the future of scaffolding and how system scaffolding would play a crucial role.
As the scaffolding industry continues to grow, the Scaffolding Association's upcoming conference aims to facilitate the exchange of ideas and promote best practices for safe and efficient scaffolding operations.
The event is expected to draw a diverse group of industry professionals, allowing attendees to network, learn from experts, and stay up-to-date on industry trends and practices.
The Scaffolding Association is calling on all industry professionals to mark their calendars and ensure that they attend this critical event, which promises to be one of the highlights of the year. With the support of industry players, the conference will be a valuable resource for scaffolding and access professionals, promoting excellence and safety within the industry.