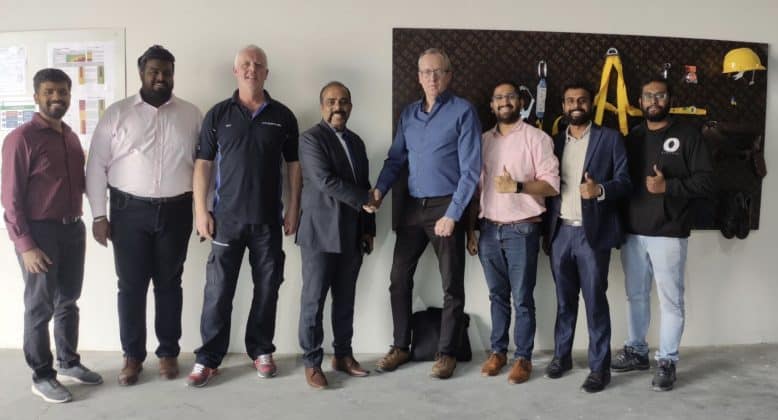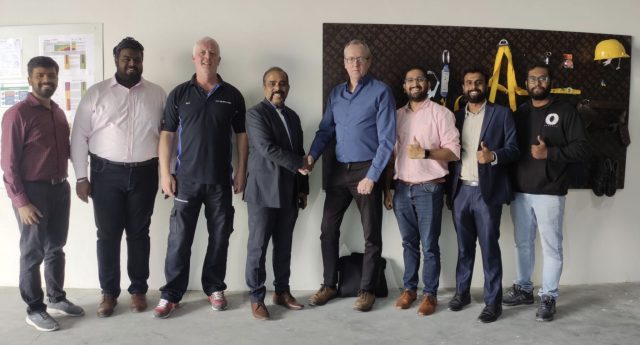 A brand new CISRS OSTS (Overseas Scaffolder Training Scheme) centre has opened in Doha, Qatar.
The new training facility results from a partnership between UK-based CISRS provider AIS/Survivex and Qatari-based Vibrant Consultancy. The move comes in response to an increasing demand for scaffolders in the region, driven by the expanding Liquified Natural Gas (LNG) sector.
During a recent visit, CISRS Auditor Trevor Donoghue audited the new centre and granted it accreditation to deliver Level one and two Scaffolder CISRS courses and Basic Scaffold Inspection and Supervisor CISRS programmes.
CISRS Managing Director Dave Mosley expressed his delight at the new facility, now the fourth CISRS OSTS centre in the region, making it the most in any territory outside the UK. He noted this is excellent news for the area and the CISRS OSTS scheme.
Trevor Donoghue praised the centre's excellent training facilities and its capacity to increase its CISRS-approved training portfolio in the future. He expressed confidence that the centre would be a valuable asset for further developing a skills base within the Qatari scaffolding industry.
Jithin Chakkooth, Operations Director of Vibrant Consultancy W.L.L, said that the project had been years in the planning and months in its execution and that the team was thrilled to see their vision and dreams come true. He expressed gratitude for the opportunity to work with AIS/Survivex and looked forward to a successful partnership.
The opening of this new CISRS OSTS centre in Qatar is a significant development in the region's scaffolding industry, providing the skills and training required for the growing LNG sector.