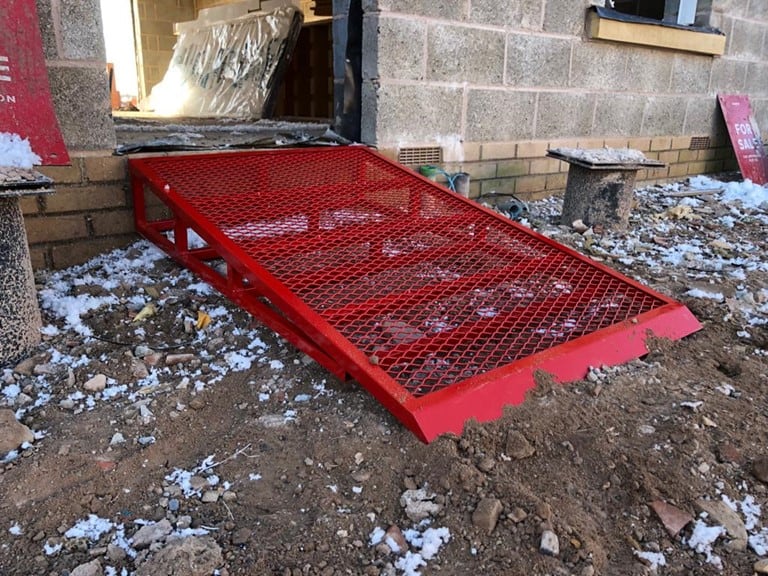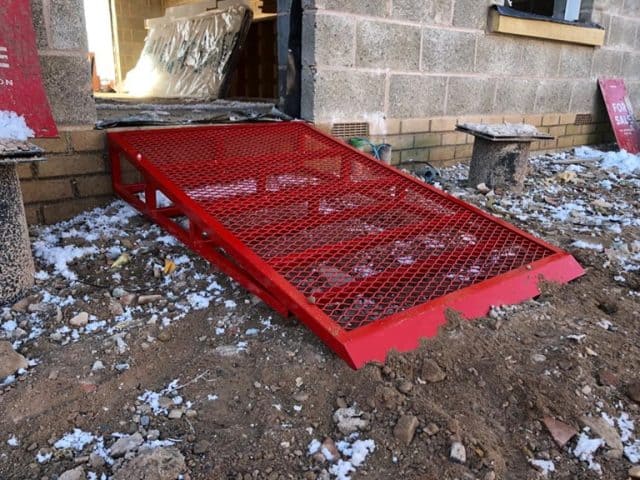 G-Deck, a leading supplier of site safety products, has just announced the release of its new 'Threshold Safety Ramp', designed to enhance the safety and accessibility of building sites.
The ramp is set to replace traditional scaffold boards or makeshift platforms, which can be unsafe and lead to severe injuries if a slip or trip occurs.
The Threshold Safety Ramp is developed with anti-slip solid mesh, making it ideal for wet or slippery conditions. Additionally, the ramp features easy carry handles for manual handling, an optional handrail system for side protection, and the ability to pin it into the floor for added stability and security.
This innovative ramp is designed to ensure a smooth and secure experience for all personnel entering and exiting new build plots and buildings, enhancing the safety and accessibility of construction sites. It also allows trades and personnel to transport materials quickly on trolleys or barrows without worrying about obstacles. Its unique mesh design minimises the buildup of mud on boots, keeping sites cleaner and more organised.
The Threshold Safety Ramp is just the latest addition to G-Deck's growing product portfolio, which has been specifically designed to make building sites safer and more efficient. The company is thrilled to kick off 2023 with this new product innovation launch and is excited about the other developments still to come throughout the year.
For more information about the Threshold Safety Ramp or any of G-Deck's other site safety products, visit their website or contact their customer service team.