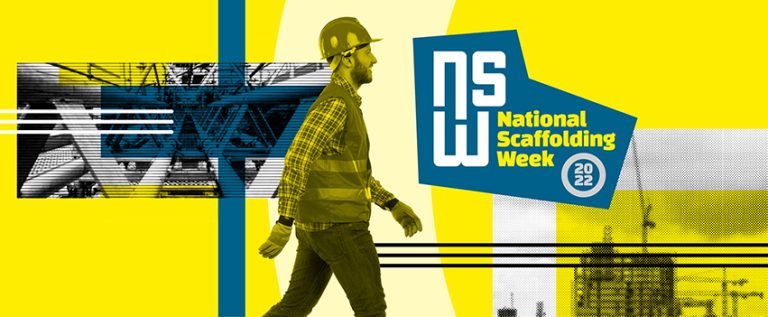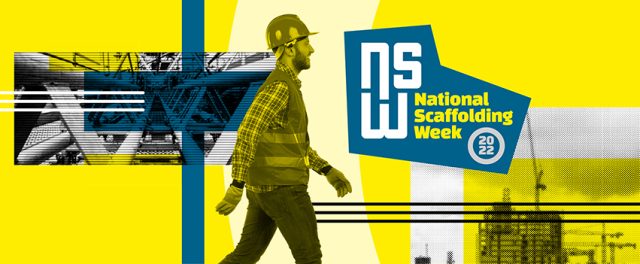 The Scaffolding Association has officially announced the date for the second annual 'National Scaffolding Week' (NSW).
NSW will run from 9th – 13th October 2023 and will provide a platform to showcase the diverse range of career options available within the scaffolding and access industry. 
The campaign aims to inspire a new generation, whether school leavers or career changers, to take up a role within scaffolding.
Robert Candy, Chief Executive of the Scaffolding Association, said, "It was fantastic to see the support that last year's National Scaffolding Week attracted – with organisations and individuals from across the sector coming together to stand in support of a common goal. 
This year we hope to build on last year's success and establish NSW as the annual celebration flying the flag for the scaffolding and access industry."
NSW promotes scaffolding as a viable and rewarding career option for everyone regardless of age, gender, or background. It provides the opportunity to celebrate some of the outstanding achievements of organisations and individuals already operating within the sector, showcasing best practices, innovation, and the dedication to quality and competence which already exists.
The NSW website will host a range of resources to guide and support those looking to take up a role in scaffolding, including a blog, useful links, and insights into life in scaffolding. 
A digital campaign toolkit will also be available for download, comprising a range of digital assets to help show support online.
NSW will once again open nominations to find the UK's 'Scaffolding Stars' – an individual that has gone over and above in their role, demonstrating the determination and dedication of the scaffolding sector.