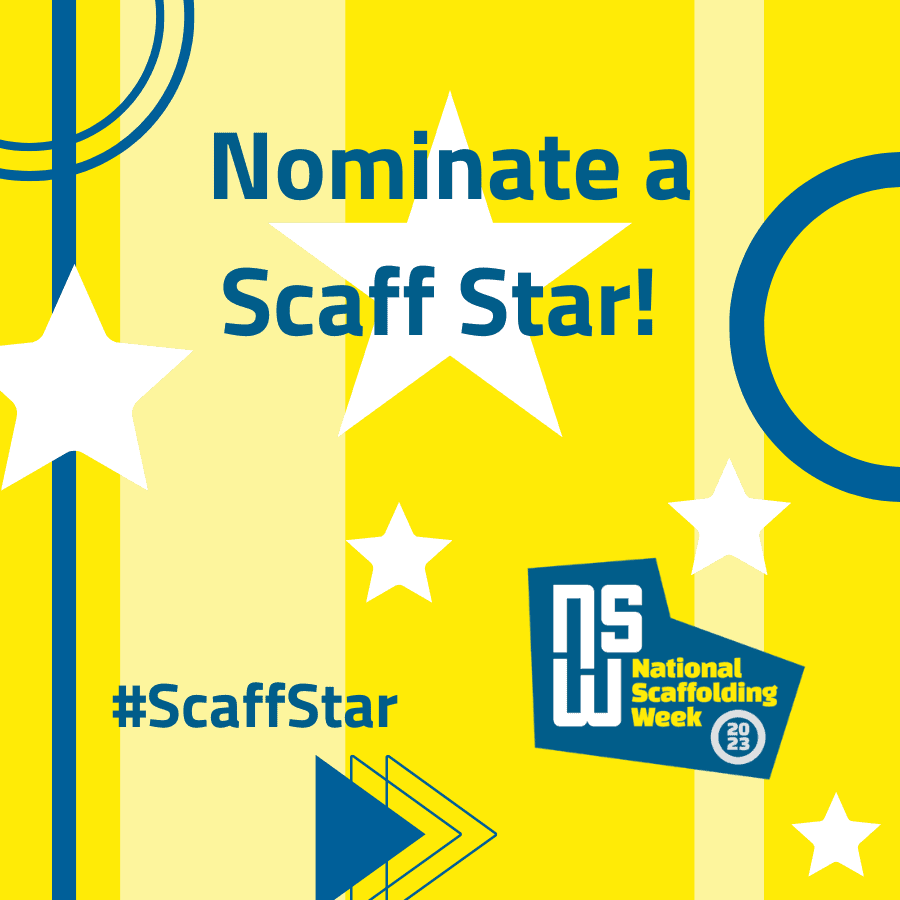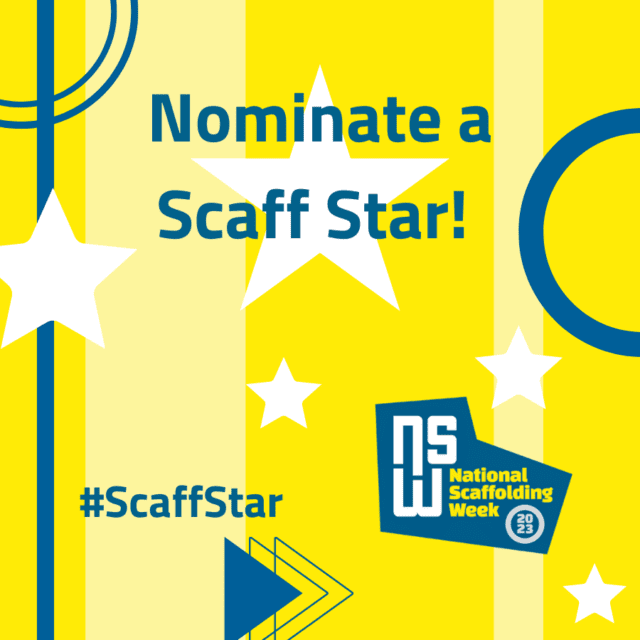 The National Scaffolding Week (NSW) has officially announced the opening of nominations for its prestigious Scaff Star awards. 
The annual event aims to highlight the remarkable achievements of the scaffolding and access sector, showcasing the diverse range of career paths and opportunities available in the industry.
With the countdown to NSW underway, it is the perfect time to recognise the unsung heroes of the scaffolding sector. The industry boasts over 34,000 scaffolding operatives and hundreds of people in related roles, contributing a staggering £2.86 billion to the UK economy.
NSW seeks to honour those exceptional individuals who have gone above and beyond in their contributions to the industry. Be it raising funds for charity through their scaffolding business, playing a crucial role in training and introducing new talent to the industry, or dedicating their entire career to the sector, NSW wants to celebrate their inspiring stories and share them with the broader scaffolding community.
To nominate your scaffolding hero, simply complete the quick form available on the NSW website. Nominees will be listed on the website, promoted on social media with the #ScaffStar hashtag, and honoured at the Scaffold Conference in October, organised by the Scaffolding Association.
Be sure to submit your nominations, as the deadline is Friday, September 22nd, 2023. For more information on the fun and exciting events during National Scaffolding Week, visit www.nationalscaffoldingweek.com.