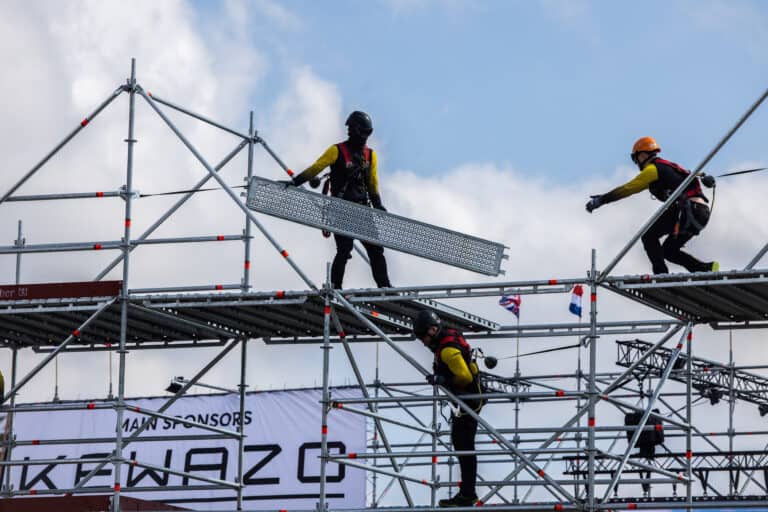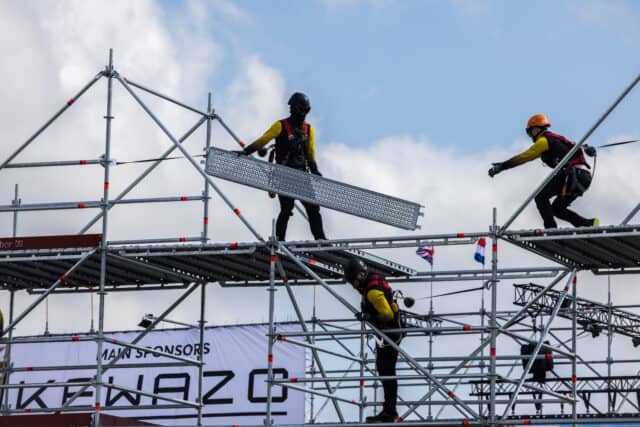 The organisers of this year's Scaffolding Championships have named leading construction robotics company KEWAZO as its main sponsor for the upcoming international event. 
The now-renamed KEWAZO ScaffChamp 23 scaffolding event takes place in Vilnius, Lithuania, on May 26-27th, 2023. Teams of scaffolders from around the world, including the UK and Australia, are set to compete in the championships.
This new partnership marks the second consecutive year that the German company has sponsored the event, solidifying a powerful and mutually beneficial collaboration between the two organisations.
Founded in 2018, KEWAZO has quickly become a leader in the construction robotics sector, focusing on automating and digitising on-site material flow through robotics and data analytics.
The company's flagship product, LIFTBOT, is a lifting robot for scaffolding that addresses labour shortages, saves up to 70% of labour costs, and improves working conditions in the industry.
Since 2021, LIFTBOT has been used on some of Europe's most iconic construction sites and industrial plants operated by leading industrial service providers.
"We are delighted to continue our partnership with KEWAZO, and we believe their cutting-edge technology will significantly impact the industry," said a representative from ScaffChamp.
The partnership enables ScaffChamp to provide a platform for industry leaders and experts to learn about the latest developments in construction robotics and digital transformation, emphasising the importance of innovation in the field.
Both ScaffChamp and KEWAZO share a common vision of revolutionising the construction industry through technology, and this partnership reaffirms their commitment to this goal.
"We are confident that the event will yield even greater success than last year, and our renewed partnership with KEWAZO is a significant step in that direction," added the ScaffChamp representative.