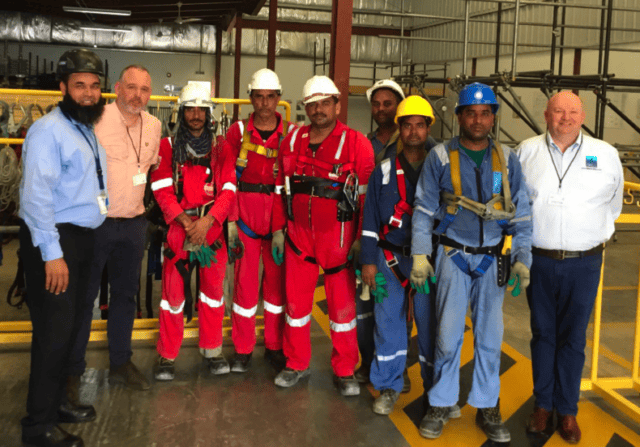 The CISRS Overseas Scaffolder Training Scheme (OSTS) has reached a significant milestone as demand for skilled workforce in the construction and oil & gas sectors increases globally.
The Construction Industry Scaffolders Record Scheme (CISRS) is marking a decade since the inception of its Overseas Scaffolder Training Scheme (OSTS). Having issued over 20,000 cards to international cardholders, the success of the scheme reflects the growing demand for a skilled workforce in the global construction industry.
The CISRS OSTS currently has 16 accredited centres worldwide, including countries such as Abu Dhabi, China, India, Nepal, Nigeria, Oman, Qatar, and Trinidad. In a bid to ensure the high standards of UK scaffolding training are maintained globally, CISRS collaborates with international training organisations and approved UK providers.
The accreditation process and annual audit criteria cover every aspect of the training process, from the standard of facilities and instructor qualifications to course content and certification.
Key industry professionals, companies, and individuals have been involved with OSTS since its inception in 2013 and are integral to its growing success outside the UK. Simian International Lead Instructor, Abid Gul, reflected on the scheme's milestone. 
He said, "The opportunity to travel and interact with individuals from different backgrounds, coupled with the positive feedback I receive from the candidates, validates the effectiveness and importance of the CISRS scheme."
Sandeep Pakhrin Lama, Managing Director of Aecor International, a long-standing CISRS partner with centres in Nepal, India, Abu Dhabi, and Qatar, observed the increased demand for a qualified workforce, placing CISRS at the forefront of scaffolding training globally. 
"This is particularly the case in the Middle East with their ever-thriving construction and oil gas sectors, where they demand the highest standards of safety, competence, and quality at work," Lama said.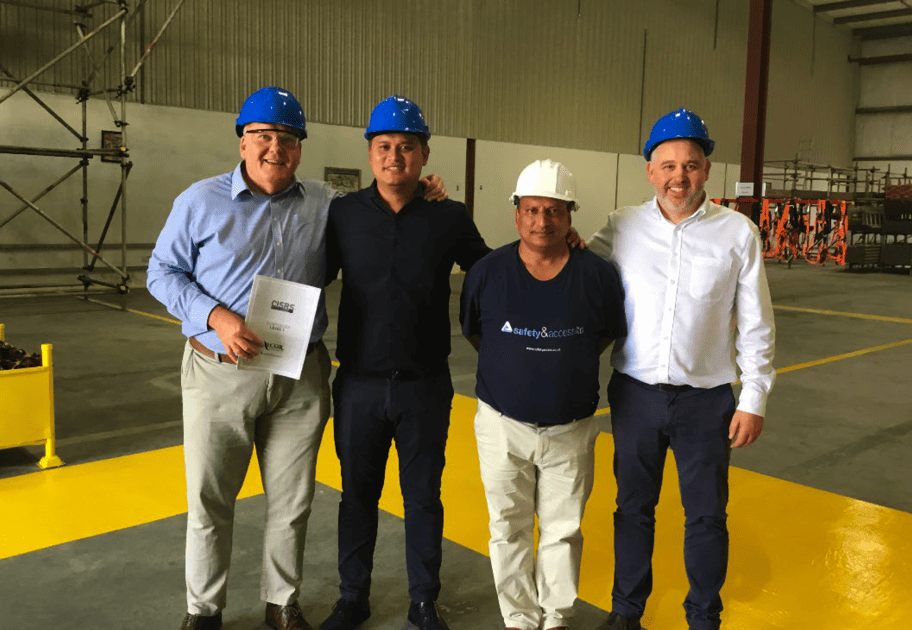 In line with the rising global reputation of the CISRS OSTS, more UK and International training providers are seeking CISRS approval. AIS Survivex, a UK-based company, has recently opened a centre in Qatar, expanding its footprint in the Middle East.
Dave Mosley, CISRS CEO, expressed his gratitude to all the organisations and staff involved in delivering CISRS OSTS. "Lots of industry training takes place around the world, but it is only CISRS OSTS that mirrors the highest recognised UK scaffolding standards," he said. 
He credited the hard work and dedication of the OSTS training providers in improving skills and regulating competence in the scaffolding sector worldwide.
As CISRS OSTS continues to evolve and expand, the scheme's contribution to the training and development of scaffolders globally is expected to remain a key driver of quality, safety, and competence in the construction industry.