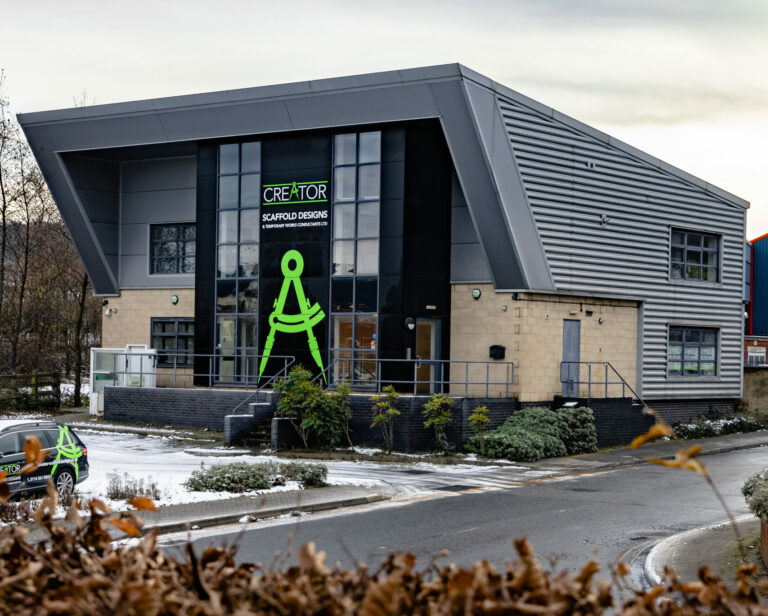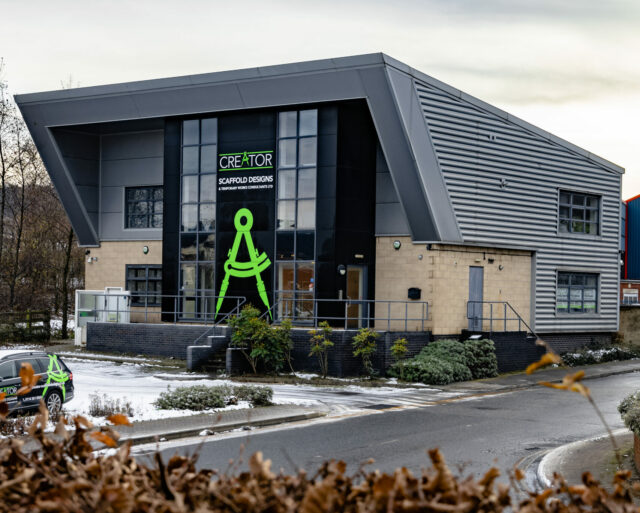 From a tiny portakabin to towering success, the Berry brothers' Creator Scaffold Designs has defied the odds and carved a niche for itself in the world of scaffolding and temporary works. As they celebrate a decade of triumphs, Scaffmag explores the remarkable journey of two visionary siblings whose unwavering dedication and relentless pursuit of excellence transformed their bootstrap start-up into a leading national player.
"Can't believe that it's ten years already" muses Ryan Berry, one of the directors/founders of Creator Scaffold Designs and Temporary Works Consultants. And no wonder it seems such a short time, so much has happened to the company in that brief decade. It has grown from a couple of brothers working in a cramped portakabin to a leading national player in the field, operating out of a spacious office with a team of 18 skilled professionals handling some of the most massively complex projects in the country.
It's a hard-earned progression for the Berry brothers Ryan and Brad, who ten years ago, on the last day of October, decided to cut the employment strings and strike out on their own, applying the limit state design approach to scaffold design that Ryan had become a leading expert in. While confidence and a little genius are requisite to starting out in any field, their working conditions made sure that they kept one foot on the ground.
These days the popular image of a start-up is a state-of-the-art office full of vaping hipsters dividing themselves between the workstation and the table football tournament. The brothers' tiny portakabin couldn't fit them and a football table. It could just about fit them and the layers of overcoats that they had to wear in winter, although they did get some breathing space in the hot summers as the thermally challenged portakabin imposed the need to work in budgie smugglers and nothing else.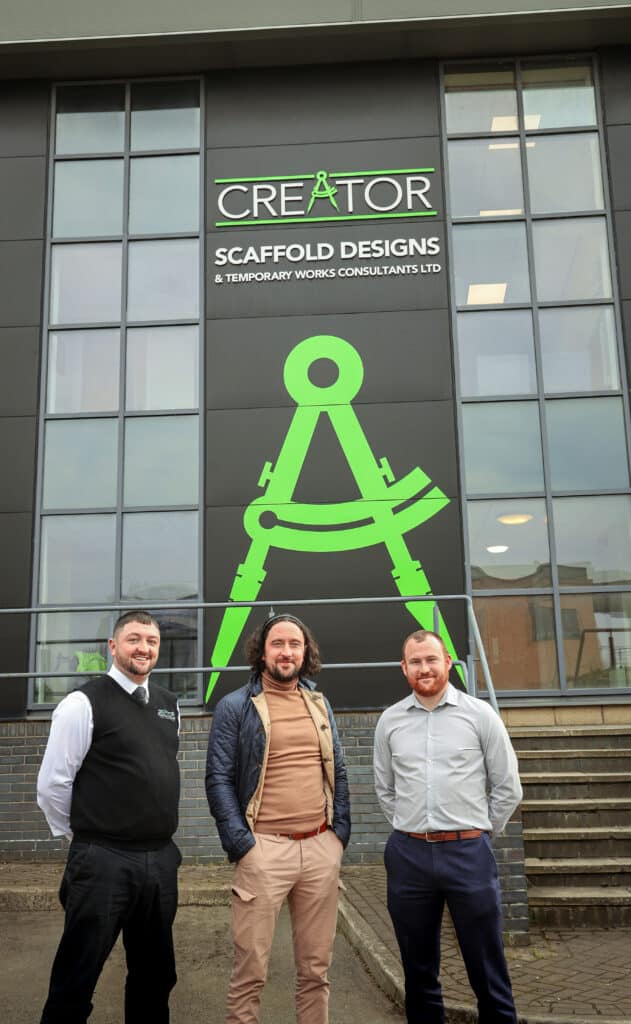 In those formative days they were geographically and personnel-wise constrained to getting work from the surrounding locality, but it was not very long at all that there was more work knocking on the door than they could deal with between them.
Anyone who has built a successful business knows only too well that exciting but daunting moment in their development when you have to make the decision to go full in. After all, up until then, it was just them that they had to look after, now they are involving other people and a lot of other peoples' money.
So there effected the move to their two-storey headquarters in Rotherham and a blooming roster of staff. In the three years between 2014 and 2017, their workforce multiplied like a culture in a petri dish growing from 2 to 12. If this turned out to be a flash in the pan, then it was going to be devastating to more than just Ryan and Brad.
There was no reason to worry on that front, for by now, they had leapt almost overnight from miscellaneous local gigs to massive ongoing national projects such as the restoration of the Houses of Parliament, the restoration of St.Pauls's cathedral and to the all intents and purposes, never-ending behemoth that is the Sellafield Nuclear Decommissions Project. One look at the acres of scaffolding on the Houses of Parliament gives you an idea of the breath-taking scale of these works. Not that they would ever consider any job is too small for them. They are proud of their record of taking on any job regardless of its size, location, or level of complexity. They are obsessed with providing customer satisfaction regardless of the project. It's that dedication after all that has seen their burgeoning success.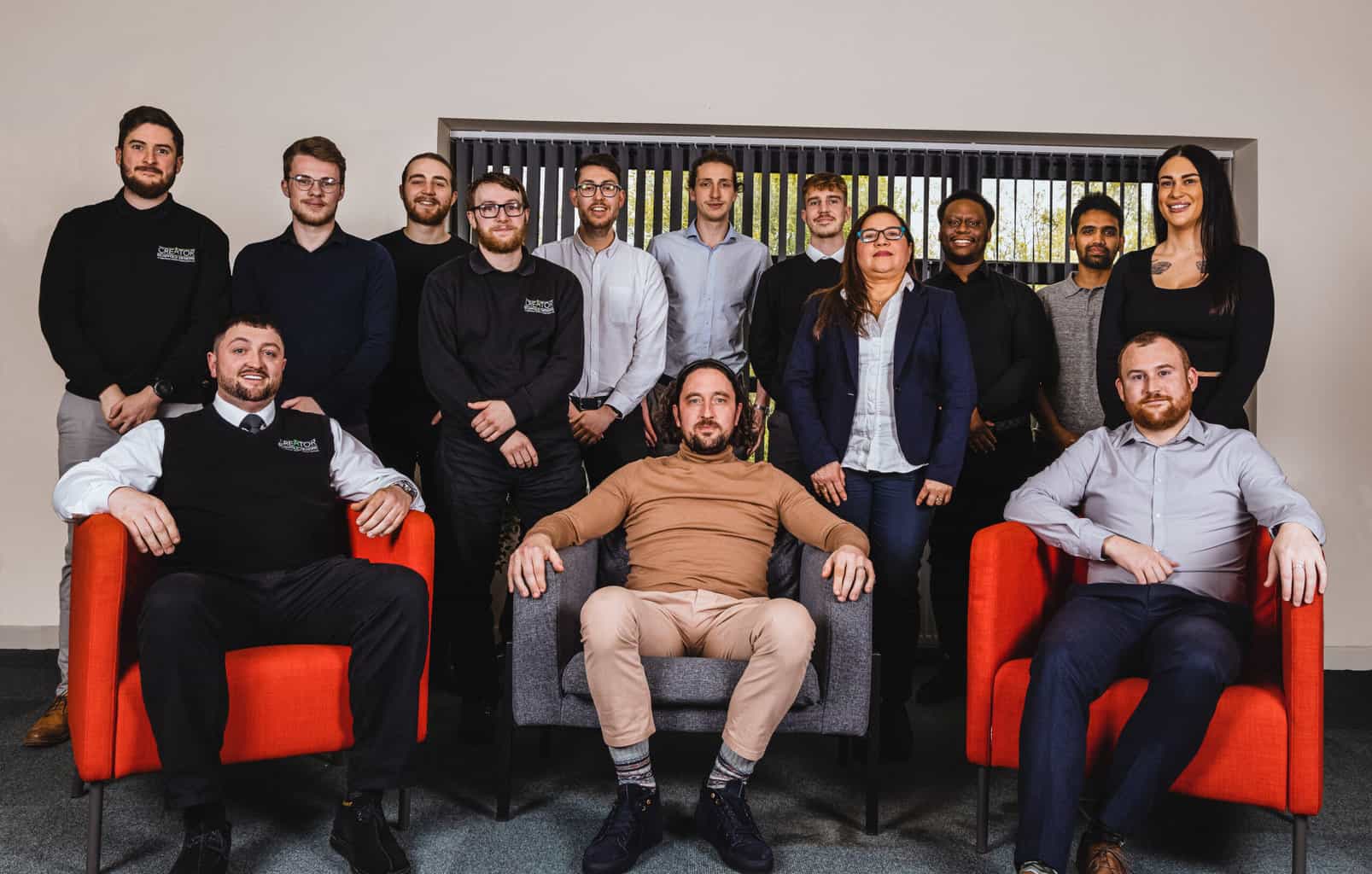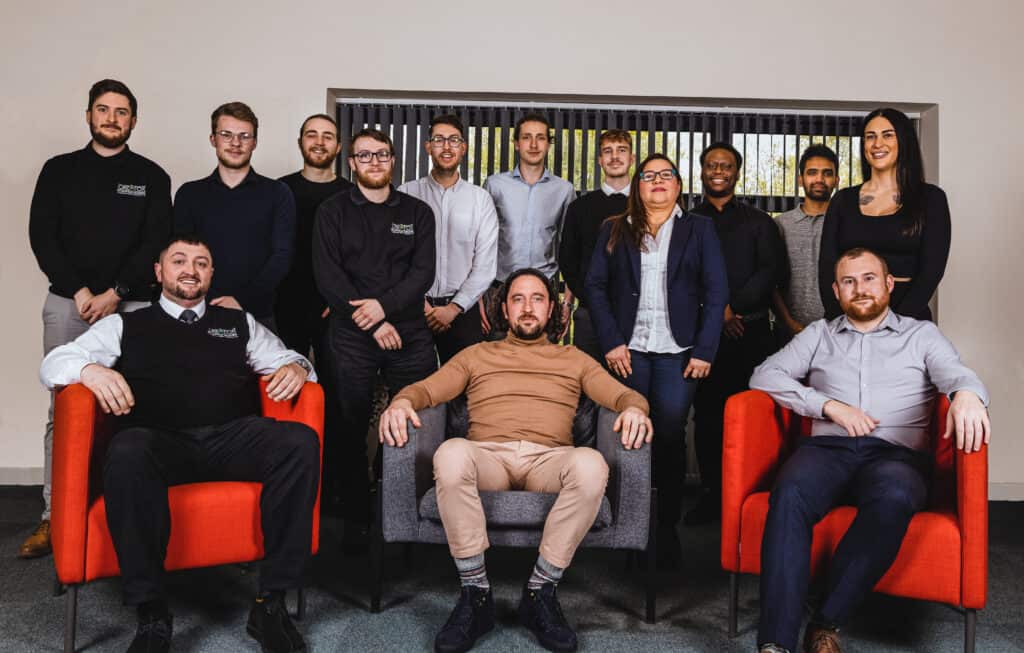 It's no wonder then that in no time at all that 12 became 18, and there's no indication whatsoever that it will be stopping there. Oh, and not counting the 6 'production babies' that have materialised on the way!
It's a lot of growth and development from a bootstrap start packed into just ten years. Ten years of recurring profit from the off, an enviable record in any fledgling business. Even the Covid Lockdown didn't cause a stumble. Far from it, because the building industry was one of the few industries still operating, they found themselves deluged with orders.
It's no wonder Ryan can't believe that it's ten years already. They haven't even stopped to take a breath yet. Perhaps they should. From the look of things, the next years might well be even busier.
This article was originally published in Issue 19 of the ScaffMag magazine.