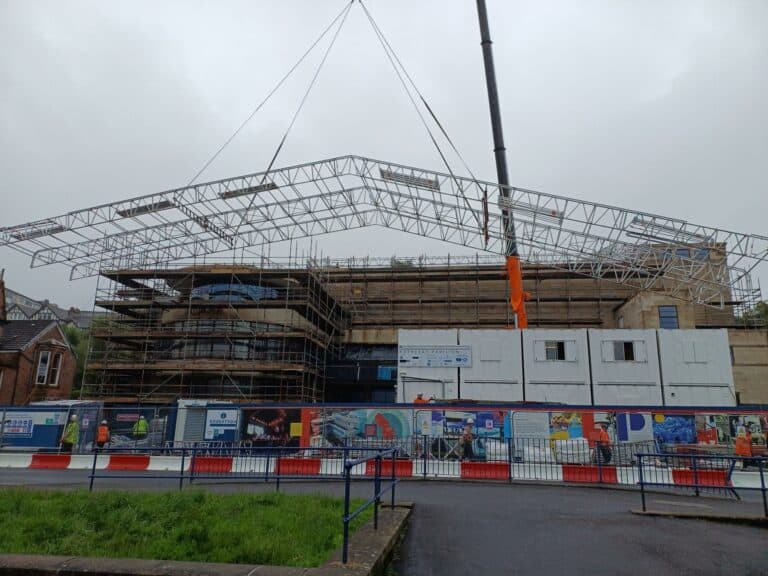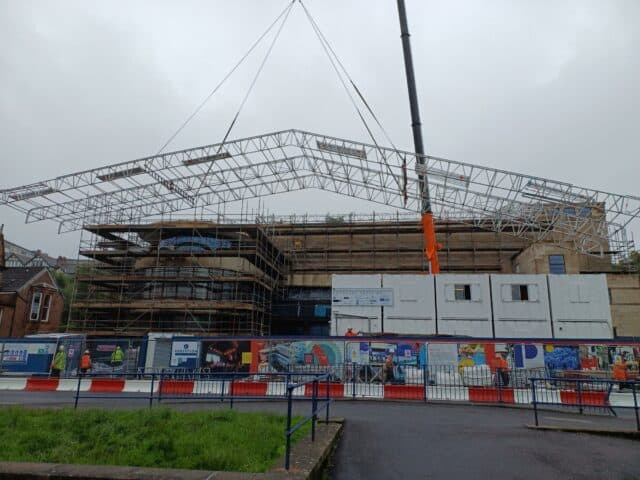 The iconic Category A Listed Rothesay Pavilion, a renowned architectural gem on the Isle of Bute, is undergoing a significant transformation. 
The Pavilion, constructed in 1938 and designed by the famed architect James Andrew Carrick of J&R Carrick of Ayr, is receiving state-of-the-art scaffolding, temporary roofing, and hybrid access solutions.
Robertson Central West Limited, the principal contractor, enlisted the expertise of scaffolding giants Lyndon SGB for this monumental task. 
The firm is providing temporary works access, scaffolding, and weather protection. Work began in July 2023 and is projected to be completed by December 2024.
Cuplok system scaffold and UniRoof temporary roofing system are the cornerstones of this restoration. The central roof's expansive design spans an impressive c29.4m. Adding to this architectural marvel are two additional temporary roofs, flanking the main one.
This renovation isn't merely about enhancing the Pavilion's aesthetics or utility; it's an engineering challenge. Due to the Pavilion's age and design, it's already at its threshold for load-bearing. 
Lyndon SGB's design and engineering teams worked diligently in-house to ensure that the scaffold and roofing structures would not compromise the building's structural integrity. This required multiple design iterations as the project evolved.
Six scaffolding operatives have constructed the main access, with a larger team of ten handling the roofing sections. Their combined expertise ensures that the Pavilion remains a beacon of architectural beauty while embracing modern-day enhancements.
Lyndon SGB's early involvement has proven invaluable. Their track record of managing complex projects, especially those of historical significance, is underscored by the current on-time and on-budget progression of the Rothesay Pavilion Hybrid Access Project.
The Rothesay Pavilion, looking out over the picturesque Firth of Clyde, has always been a sight to behold. With this latest renovation, it promises to be an emblem of how historical beauty can seamlessly merge with modern engineering.