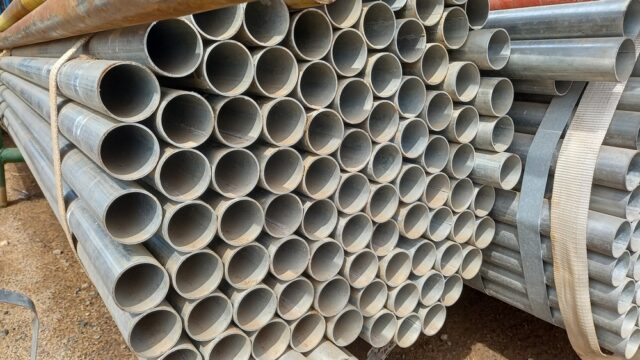 A deceleration in the reduction of steel-based scaffolding product prices is on the horizon, according to a detailed market report by Tube Industries, a leading scaffold tube supplier in the UK.
According to the report, the exchange rate between the British Sterling and the Chinese Renminbi has been a pivotal driver of recent price trends.

Over the past year, the Renminbi experienced a 12% decline against Sterling, reaching its lowest ebb in decades by mid-July. This fluctuation, combined with the steel and zinc prices reverting to their post-pandemic figures, explains the product price reduction observed through 2023.
The fate of product prices in the immediate future seems intrinsically tied to Sterling's performance. This week is especially pivotal with the impending release of UK inflation numbers and the latest interest rate decisions, which could further influence prices.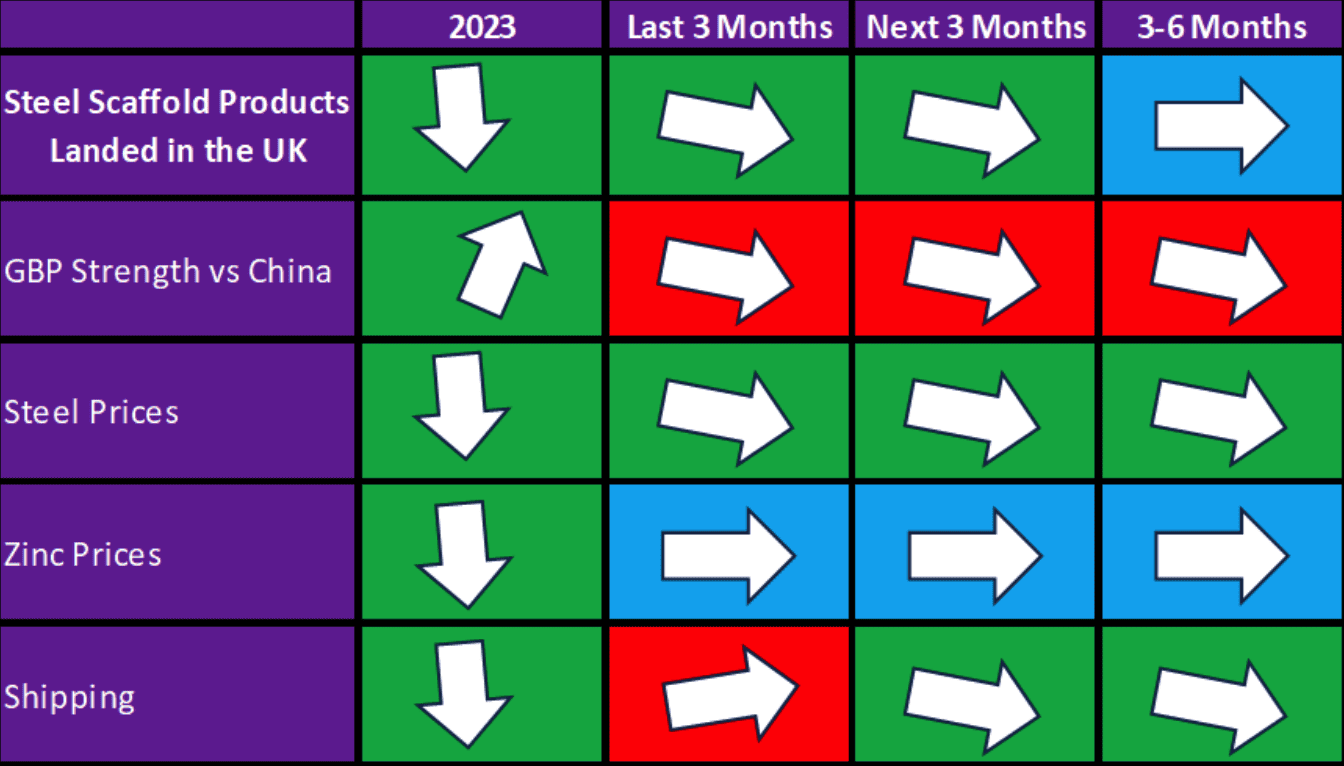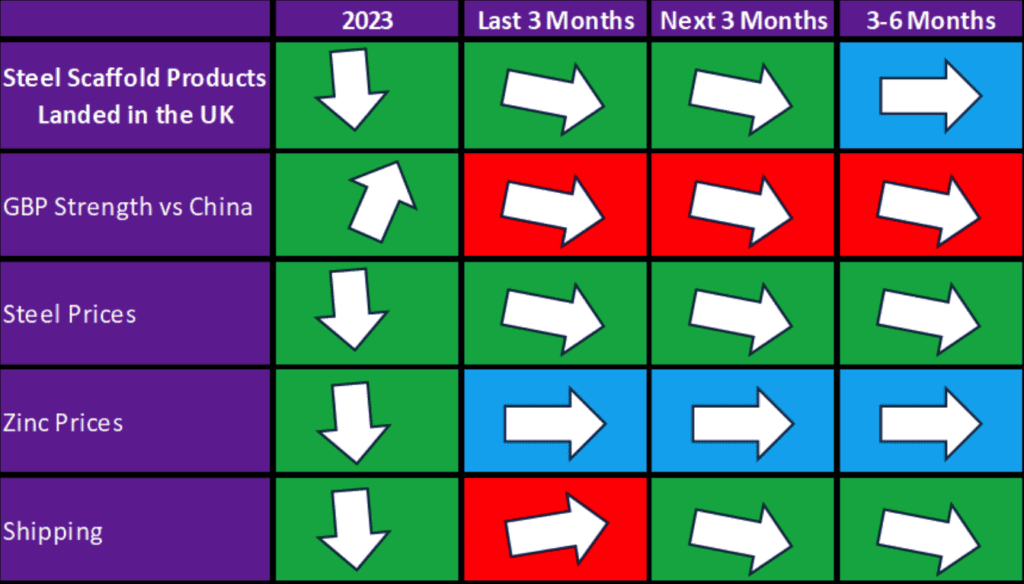 Chinese Steel Market Insights
Over in China, 2023 saw a marked decline in steel prices, ranging between a 15-20% dip from their pandemic peaks. Although they haven't quite reached their pre-pandemic positions, market predictions suggest a stability phase over the forthcoming 15 months.
Zinc, another key player in the pricing game due to its primary role in hot-dip galvanising (a process crucial for scaffolding tubes), has also returned to its pre-pandemic valuation following a 25% decline within this calendar year.
On the shipping front, even with an 8.8% fall in Chinese exports in August, global container prices appear to be returning to pre-pandemic norms. An attempt by shipping companies to raise their rates by 20-25% in August 2023 was quickly neutralised by a market downturn, with prices resuming their earlier levels.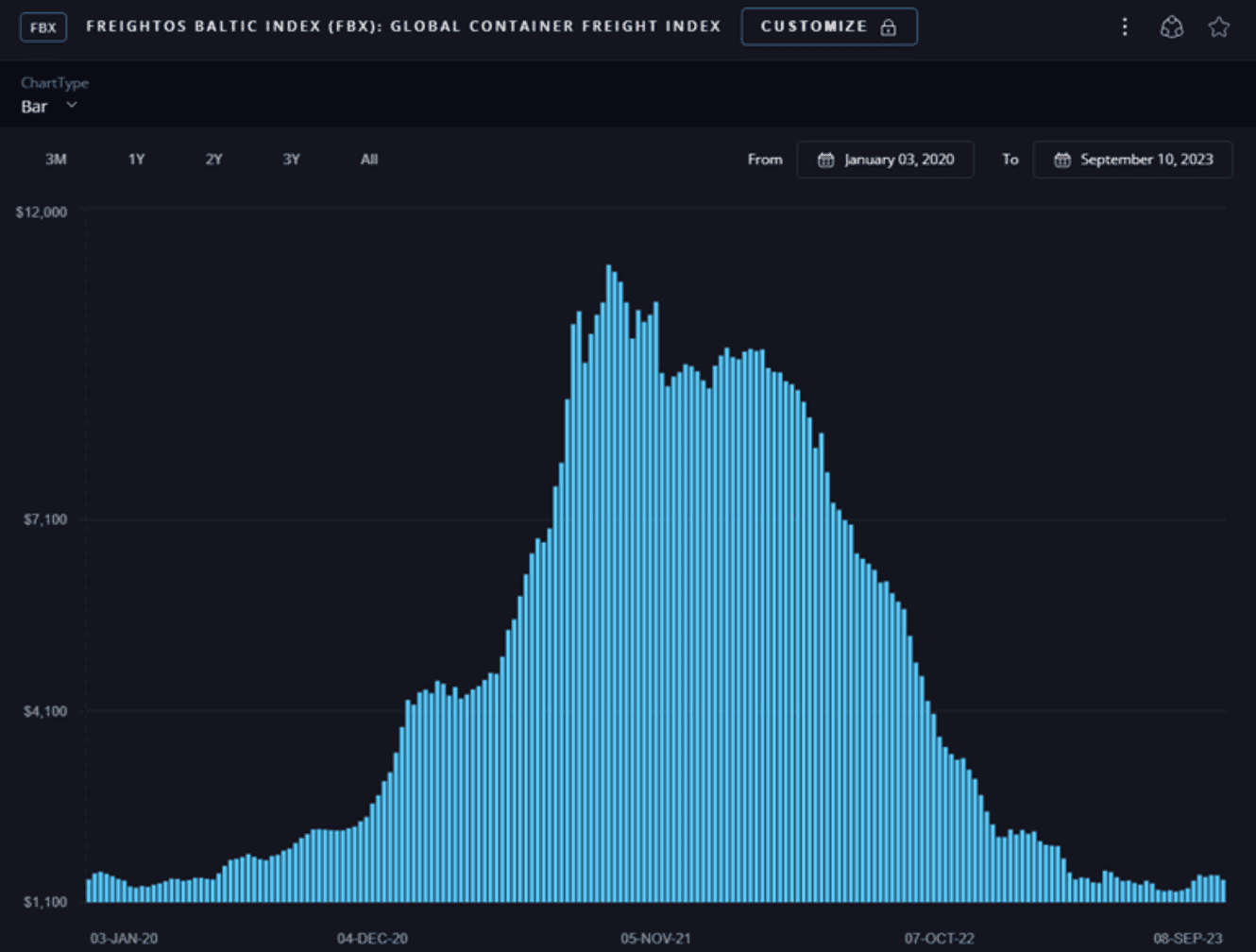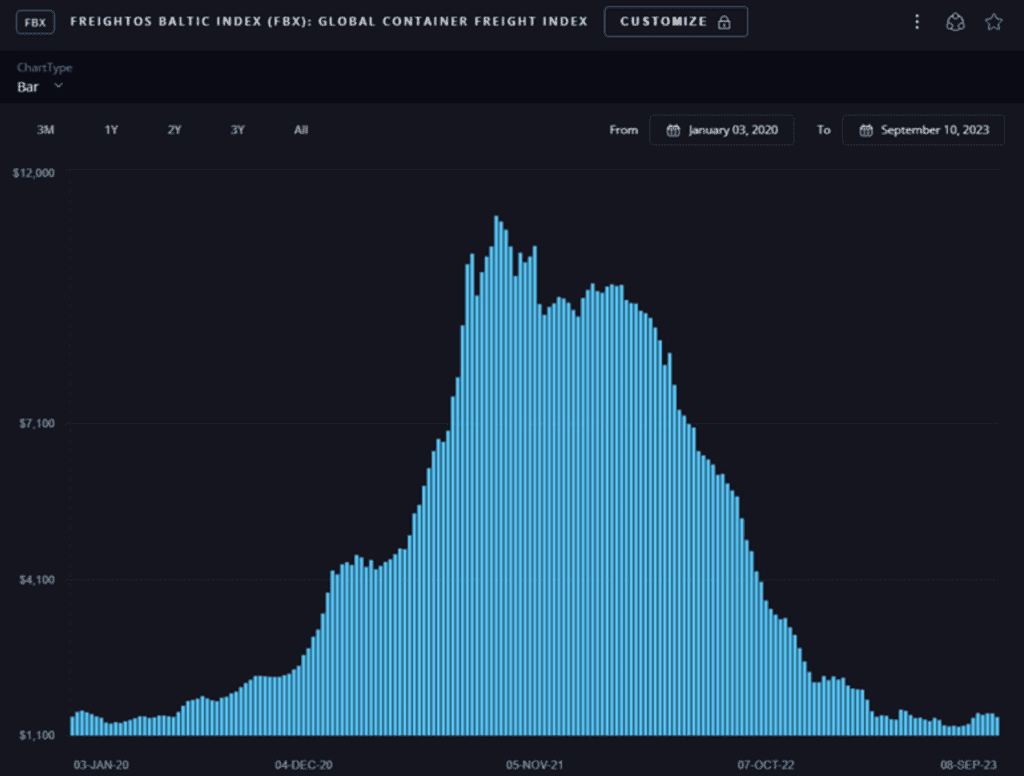 While Tube Industries has provided initial observations indicating stable port fees and distribution costs through 2023, they've hinted at more in-depth research in this domain for their forthcoming reports.