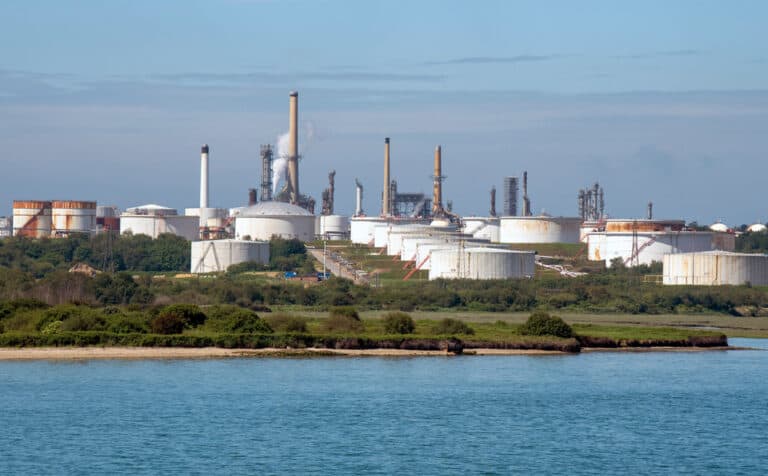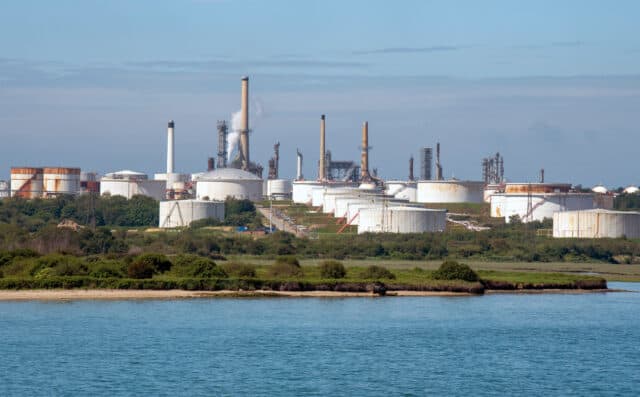 Over 1,000 engineering construction workers stationed at major oil refineries such as Fawley, Stanlow, Grangemouth, and Pembroke are gearing up for potential strike action over pay disputes. Unite, the UK's leading union, announced today.
The workers, which include scaffolders, are crucial contributors to the oil refineries, as they operate under the National Agreement for the Engineering Construction Industry (NAECI) and are responsible for critical repair and maintenance tasks. Any strike action could result in significant disruption at these refineries.
Many of these workers are aggrieved over what they perceive as a consistent erosion of their pay's value, which has been evident since the outbreak of the pandemic. 
They accepted a pay freeze during the height of the COVID crisis despite the pivotal role they played throughout. However, they claim the subsequent two-year pay deal of 2.5% for both 2022 and 2023 didn't do justice, especially in light of soaring inflation and the rising cost of living.
While the Engineering Construction Industry Association (ECIA) was initially resistant to reopening wage talks in 2022, they ultimately assented to a non-consolidated supplement in February 2023, set to expire in December.
The union has emphasised the stark contrast between the workers' dwindling spending power and the flourishing profits seen in the oil industry, which have persisted despite inflationary pressures.
Highlighting the gravity of the situation, Unite general secretary Sharon Graham remarked, "The current offer doesn't even come close to being adequate, especially when the oil industry is awash with profits. The deteriorating value of workers' wages over the years is unacceptable."
She added, "Furthermore, these offers make workers susceptible to the vagaries of the economy and inflation, especially after they've already grappled with unpredictable market forces. Unite remains unwavering in its support for our NAECI members. The onus is on the ECIA to propose a fair deal."
The strike action ballot is slated to wrap up in mid-October, with strike actions potentially kicking off later in the month.
Jason Poulter, Unite national officer, conveyed the palpable resentment among members, saying, "The brewing anger among our members has reached a boiling point, pushing us to consider strike action. The ECIA must recognise the gravity of the situation. If they continue to neglect these grievances, retaining and recruiting talent for NAECI roles will inevitably become even more challenging."
Poulter further warned, "The onus of any disruption stemming from potential strikes rests squarely on the ECIA's shoulders. The path forward is clear – present a substantially improved offer, or risk escalating this conflict into full-blown industrial action."