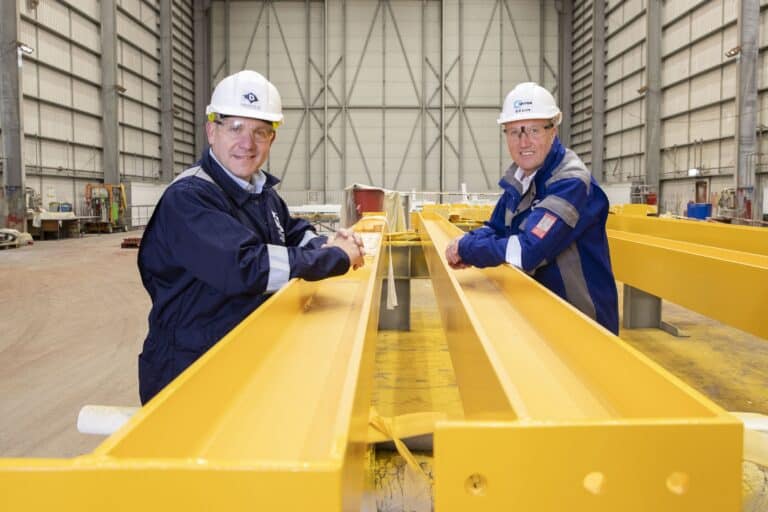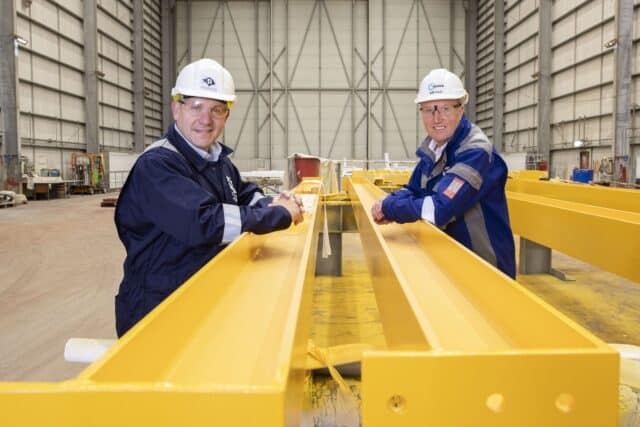 Denholm Industrial Services Limited, a subsidiary of the Denholm Group, has entered into a significant partnership by acquiring a 60 per cent stake in Universal Coatings & Services Limited.
This move cements the company's co-ownership with Wilton Universal Group, marking the beginning of a promising collaboration to bolster Universal's position within the industrial sectors.
The partnership formalises a two-year-long supply chain relationship between the two organisations, creating a dynamic synergy that promises to deliver enhanced size and scale for their combined operations, ultimately benefiting their valued customers.
Denholm Industrial Services is renowned for providing critical engineering support in challenging environments. Their expertise facilitates the construction and maintenance of vital power, infrastructure, and naval and commercial marine assets.
The company employs over 600 individuals at regional branches and project sites across the UK, offering services such as engineered scaffolding, specialist platform solutions, cradle and rope access, blasting, painting, and industrial cleaning.
Universal Coatings, on the other hand, operates one of the largest coatings facilities in the UK, strategically located on the banks of the River Tees in Tees Valley. Their services cater to a wide range of industries, including engineering, petrochemical, subsea, offshore renewables, and nuclear power generation.
With a workforce of 61 people, Universal Coatings boasts an 11,500 square meter blast and coating facility at Wilton Universal Group's 112-acre base, in addition to providing on-site surface and coatings services.
By combining the capabilities of both organisations, Universal aims to offer a comprehensive solution that integrates specialist coatings, blasting, scaffolding, and rope access services. This integrated approach will cater to customers responsible for naval defence, energy infrastructure, and industrial facilities.
Steve Hill, Managing Director of Denholm Industrial Services, expressed his enthusiasm for the partnership. He said, "Following two years as supply chain partners, it is the natural next step for Denholm Industrial Services to become a co-owner of Universal Coatings. Formalising our relationship will enable stakeholders of both businesses to benefit from our enhanced size and scale, as well our shared ethos of service excellence, delivered through world-class skills and experience."
Tees Valley has a long-standing reputation for its industrial capabilities, with forward-thinking companies like Universal Coatings contributing to the area's heritage, which has evolved to support cutting-edge sectors, including marine defence, energy, and industrial assets.
Bill Scott OBE DL, Chief Executive of Wilton Universal Group, shared his optimism about the partnership, saying, "As co-owners with Denholm Industrial Services, we will accelerate growth at Universal. This will enable us to invest in further training and career prospects for our loyal and highly talented team, who always maintain exceptional standards of workmanship on the prestigious projects we deliver. There are strong synergies between Universal and Denholm Industrial Services, both in terms of company ethos and capabilities. Integrating the companies' services along with Universal's facilities, services, and highly experienced local workforce is a unique and powerful combination that will benefit customers of both businesses."
With this strategic partnership, Denholm Industrial Services and Universal Coatings are well-positioned to expand their reach, offer a broader range of services, and continue their commitment to delivering excellence in the defence and industrial sectors.