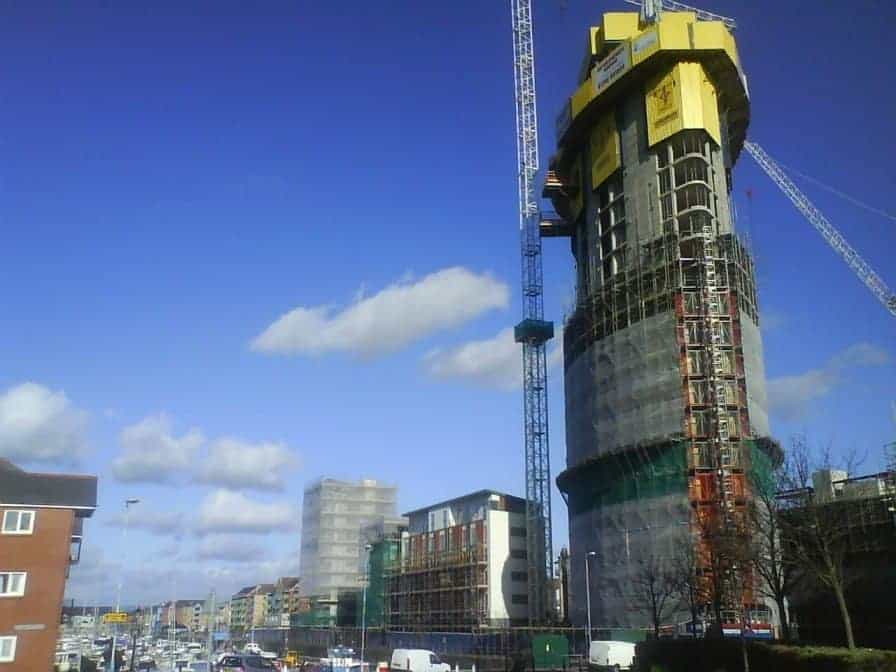 WalesOnline.co.uk have reported that Builders Carillion Construction Ltd have been punished with fines and costs of £182,500 after a scaffolder fell to his death while working on Swansea Marina's iconic Meridian Quay tower complex.
But Carillion's sub-contractor on the project, Febrey Construction Ltd, was handed a token fine of just £85 even though it was deemed to have been "more culpable" for the death of father of two Russell Samuel, 40, of Thomas Street, Gilfach Goch.
The company collapsed with "substantial debts" after the fatal accident and Judge Paul Thomas, who sentenced the companies at Swansea Crown Court, said he had no powers to impose a custodial sentence.
The judge, who criticised Febrey for what he called "systemic and repeated" health and safety failures, said if he imposed a big fine it would only serve to reduce any money available to the company's creditors.
He said: "I have been told that as it is they will only be likely to get a few pence in the pound of that." When the fine was announced a member of Mr Samuel's family stormed out of court saying "no way".
But the judge explained his "hands were tied" by the law.
Popular scaffolder Mr Samuel died from multiple injuries after falling 62ft on January 22, 2008.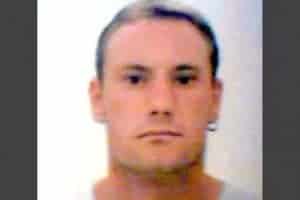 He had been dismantling scaffolding platforms on a nine-storey block of flats, part of the complex that includes the 29-storey Meridian Quay, Wales' tallest residential building.
It was found he had not clipped his safety harness on to any scaffolding pole.
Ian Dixey, prosecuting on behalf of the Health and Safety Executive, said experienced scaffolder Mr Samuel fell through a hole that had previously contained a ladder.
Pieces of a "fragile" cement panel board were found on top of him and it is believed he fell through the board thought to have been placed over the hole a few days earlier.
Mr Dixey said it had never been established who put the board, which was unable to carry a person's weight, in place.
He said risk assessments were not carried out by Febrey and health and safety monitoring was not properly done.
At Swansea Crown Court Carillion Construction Ltd, part of Carillion PLC, along with sub-contractors, Bristol based Febrey Construction, and Michael Febrey who ran Febrey Construction, all admitted breaches of health and safety regulations.
Michael Febrey, 45, of Bristol, the only person who appeared in the dock at Friday's hearing, will be sentenced at a later date.
Judge Thomas said: "In January 2008, a young family man, Mr Samuel, fell to his death on a construction project here in Swansea.
"That bald statement does of course not reflect the heartache and utter loss and devastation that event caused his family and all those he left behind."He had so much and so many to live for."Health and safety has become something of a comic catchphrase, how many of us have used the expression 'health and safety gone mad?'"
But the judge added although there were instances when it was taken to ludicrous extremes such as "goggles for conkers" it had done a lot to prevent accidents including "awful ones" like the death of Mr Samuel.
The judge said the accident happened against what he called "a perfect storm" of health and safety failures.
He said control and monitoring were inadequate and inefficient and there was no planning and no agreed programme of work.
He said: "There is no doubt Febrey were the most culpable in terms of gross deficiencies."
He added: "Febrey's attitude was casual at best, cavalier at worst."
He said Carillion's position was different and he added the firm had spent considerable time and money on reducing workplace accidents.
But he said: "All that is of little value if the plans are not transmitted down to proper precautions and methods on what, if I may be permitted to call it, the coal face."
The judge accepted mitigation that Carillion "nagged repeatedly" at Febrey for proper documentation and that the company threatened to remove Febrey shortly before the accident.
But he said: "They did a lot of talking but very little pro-active doing.
"Febrey fell far below the standard that was expected of them.
"Carillion fell short of the standard required but I find they did not fall far below that standard."
Carillion's £182,500 punishment consisted of £130,000 in fines and £52,000 in costs.
Speaking after the hearing, Health and Safety Executive inspector Anne-Marie Orrells said: "Falls from height are still the biggest killer in the construction industry and this is the tragic reality of what can happen when adequate arrangements are not in place to manage health and safety.
"Mr Samuel's children and family will have to live with the consequences the defendants' failings for the rest of their lives."
Via: walesonline.co.uk
Related Stories: 
Let us know your thoughts on this story in the comments below.