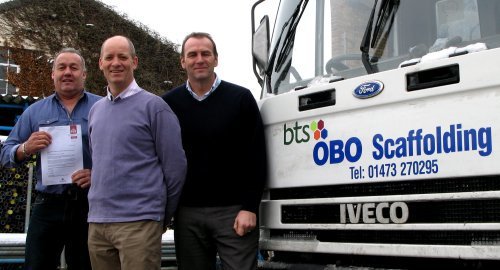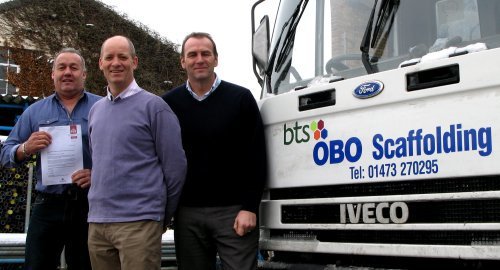 BTS-OBO Scaffolding has won a contract to provide Ipswich Borough Council with scaffolding services for the next four years.
The scaffold will be used to enable works to be carried out on the council housing stock. These works will include the replacement of soffits, gutters and windows and other repairs to council owned properties.
Gary Barker, the company's contract manager said:" We're delighted to be serving the council once again. To be re-appointed following a competitive tender is affirming and a valuable endorsement of our business. We're excited about getting on with the new contract and are looking forward to supporting the council in the maintenance of its housing stock."
Trading as OBO Scaffolding Company Ltd, the Ipswich-based firm has worked with the borough council for 20 years. The company was re-appointed to work with the council following a tender in competition with five other firms.
BTS-OBO Scaffolding was bought by the BTS Group in January 2013. In addition to supporting BTS in its work with utility customers, BTS-OBO Scaffolding continues to provide scaffolding services to an extensive range of clients, including construction, commercial and private customers.
Do you have some interesting news you think we should know about? Let us know by Submitting your news here.