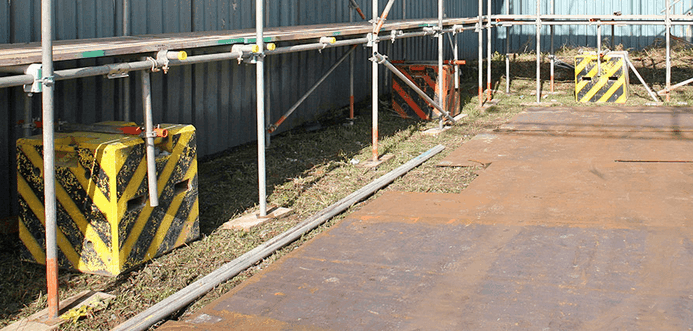 The ease of construction, integrity and stability of scaffolding, gantries and other temporary structures are crucial to the costs and safety of construction and events. Yet there has never been a purpose-engineered system for anchoring and stabilising these structures. That was an omission that Anchorbloc decided to put right.
After two years in development work, the guys at Anchorbloc succeeded in designing and engineering a high quality product that was structurally sound, mechanically versatile and environmentally sustainable due to its very long service life, flexible use/re use and high recyclability.
The South Nottinghamshire company is Independent and privately owned, They manufacture the unique product from its own premises but are also developing capabilities to manufacture from satellite facilities. Anchorbloc can also arrange manufacture local to client via our partnership with a leading ready-mix concrete supplier.
Scaffolding Uses: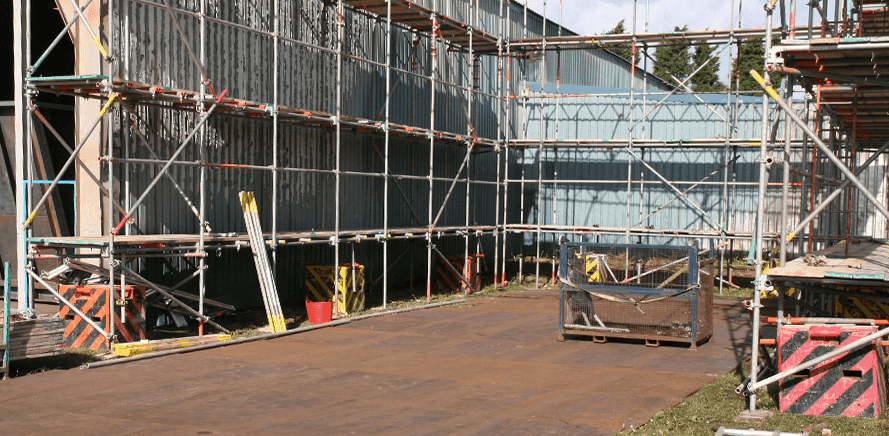 Part Of The Structure
A few Anchor Blocs provide 100% secure anchorage – even for sheeted structures. Anchor Bloc adds mass to the structure and also rigidity because the anchor blocks can be mechanically integrated into the framework. Safety markings or padded covers can be used on Anchor Blocs that are close to walkways or pedestrian areas.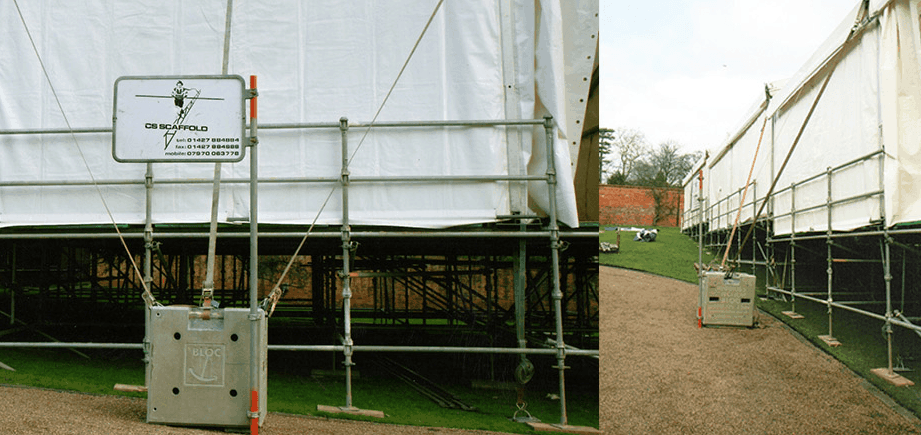 Anchorage
Anchor Blocs incorporate multiple ways of connecting to the scaffold structure. Here, the block forms an anchorage for strapping providing lateral support.

Kentledge
Anchor Bloc provides anchorage through sheer weight: no need for footings or stakes, etc. This provides huge cost and speed advantages when working on hard or paved services.

Integration
The precision drillings through the blocks are sized to accommodate standard sized scaffold poles with a tolerance of less than 5mm. This provides rigid support for the scaffolding with minimum clamping or strapping.
For more information head over to http://www.anchor-block.com or phone: 0800 122 3304