TRAD Hire and Sales recently took delivery of a new commercial fleet of Scania P320 trucks.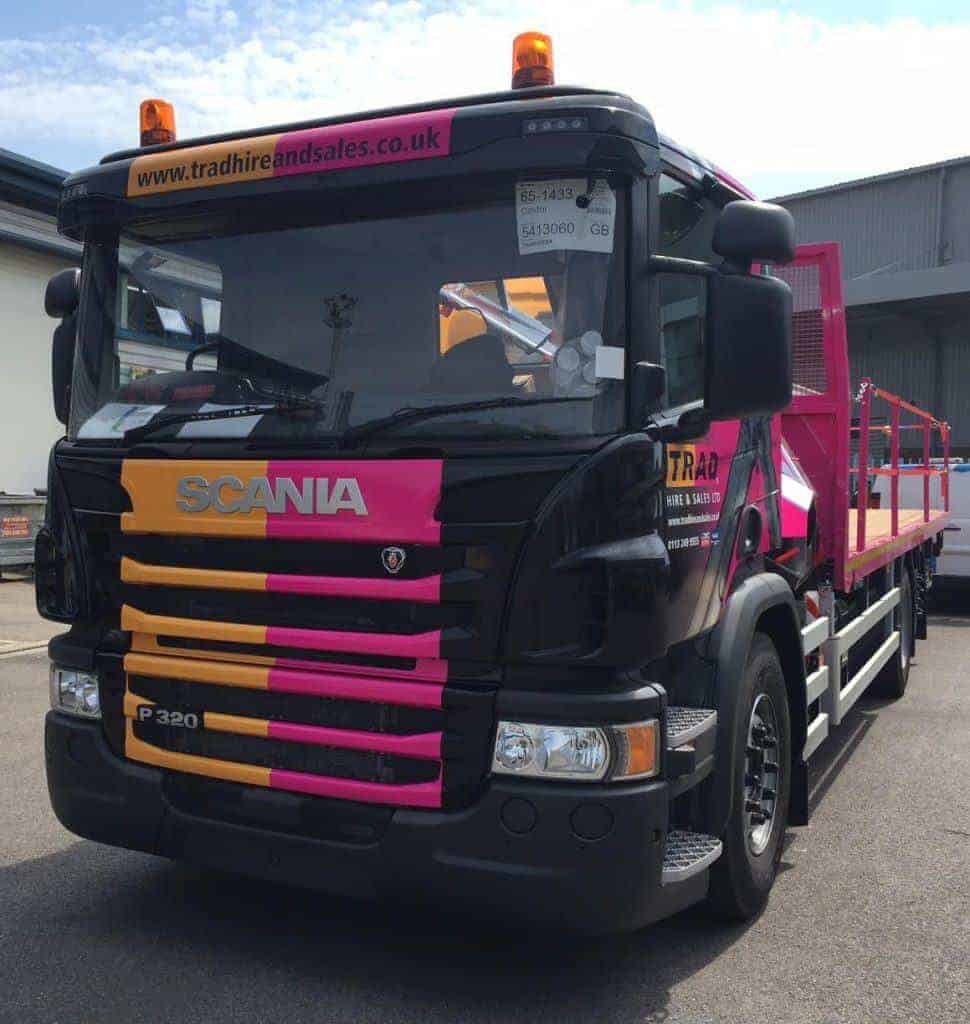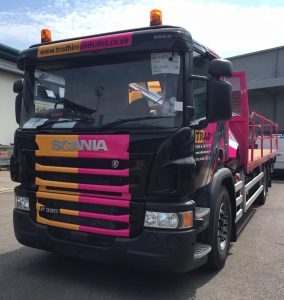 Fitted with Euro 6 compliant engines, these modern trucks are designed to help protect the environment and lower the company's carbon footprint through greater fuel efficiency. The fleet is also making TRAD greener and cleaner by lowering levels of harmful exhaust emissions.
Putting safety first
The trucks have numerous safety features to protect both employees and the general public. For example, the 'fall prevention system' fitted around the truck beds prevent people falling from height. Plus, there's the top of the range four-camera safety system. Mounted in the cab, this system helps protect pedestrians and cyclists by reducing blind spots in the driver's field of vision. There are also sensors along both sides of the lorry and audible warnings when the truck indicates left.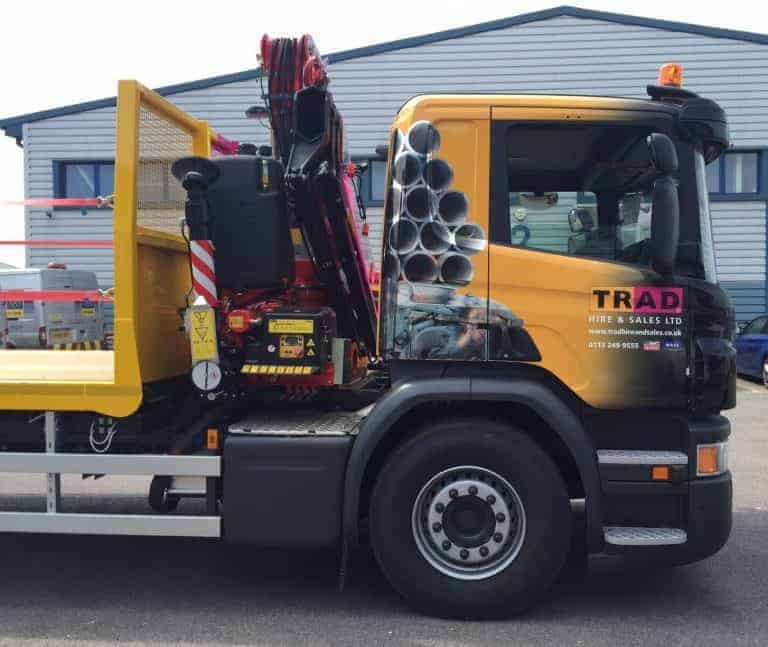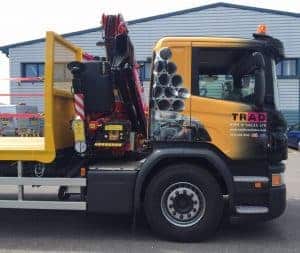 Another handy safety feature is the remote-controlled FASSI crane. This gives the operator full visual control of every aspect of the lifting process from anywhere around the truck, increasing visibility and helping create a much safer working environment.
TRAD Hire & Sales is dedicated to driver and vehicle safety. They are FORS Bronze accredited, and are committed  to achieve FORS Silver early next year.
Raising awareness
Added to all this is the new distinctive paintwork livery and visuals, featuring striking graphics and ground-breaking 'chrome' film. Not only will this help the trucks stand out and promote TRAD Hire & Sales, but it will also increase awareness of it's product range including the innovative Plettac METRIX scaffolding system.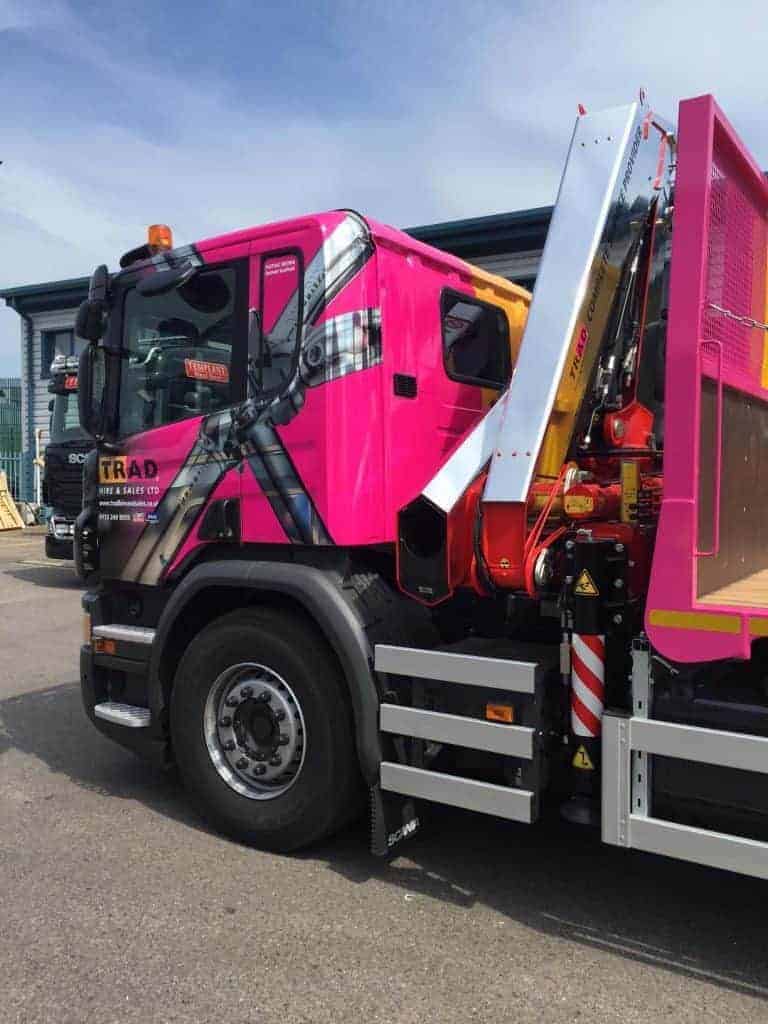 About TRAD Hire & Sales
TRAD Hire & Sales is the UK market leader in scaffold supplies; with Plettac METRIX and the ALTRIX Temporary Roofing System being the newest additions to their extensive product range, which also includes traditional scaffolding tube, fittings and boards, TradLok, Tradstage and Trad Stair Tower.
For further information on service and products please call 0845 899 0845 and speak to one of our nationwide Sales Team.