Disaster struck in 1943, during the Second World War, when a member of the public stumbled on the stairs in panic, causing those rushing behind to also stumble and fall. In total, 173 people were crushed to death as a result of many others forcing their way down the stairs to find shelter inside the station. The Stairway to Heaven Memorial is being built to remember the victims of the Bethnal Green tube disaster and is nearing completion.
Plans for the inverted stairway have been approved for some time but due to unforeseen challenges, construction was unable to commence. The final phase is now taking place, 11 years after the project was first initiated by Harry Paticas, of Arboreal Architecture.
PERI's involvement is now visible on site as the installation of the stairway is underway. PERI UP shoring and access were loaned on free hire to facilitate the installation of the 5 tonne teak timber staircase, which will slide onto the concrete plinth already in place. The stairway will serve an important purpose as it features the surnames of all those who lost their lives in the disaster.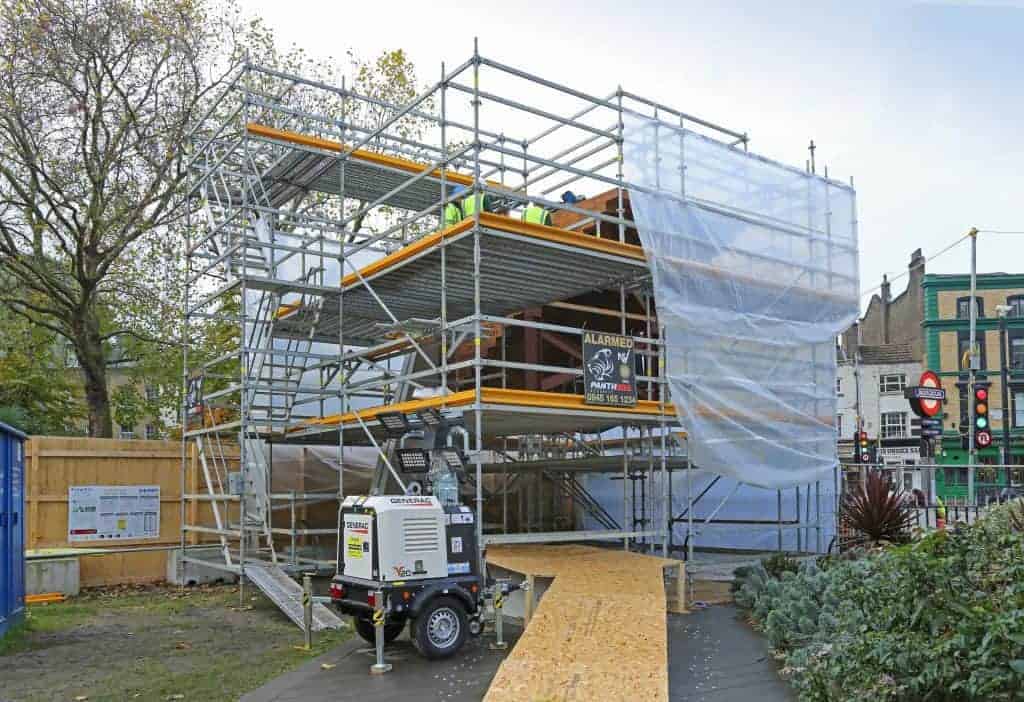 The design of PERI's scaffolding solution has been carefully considered to ensure it's adaptable, freestanding and fully encapsulated to protect the public. Furthermore, it has been designed to provide access to all sides of the timber staircase, enabling additional work on the staircase to resume as planned. Scaffolding will remain on site for 5 weeks to further support the cladding process, marking the long-awaited end of the project.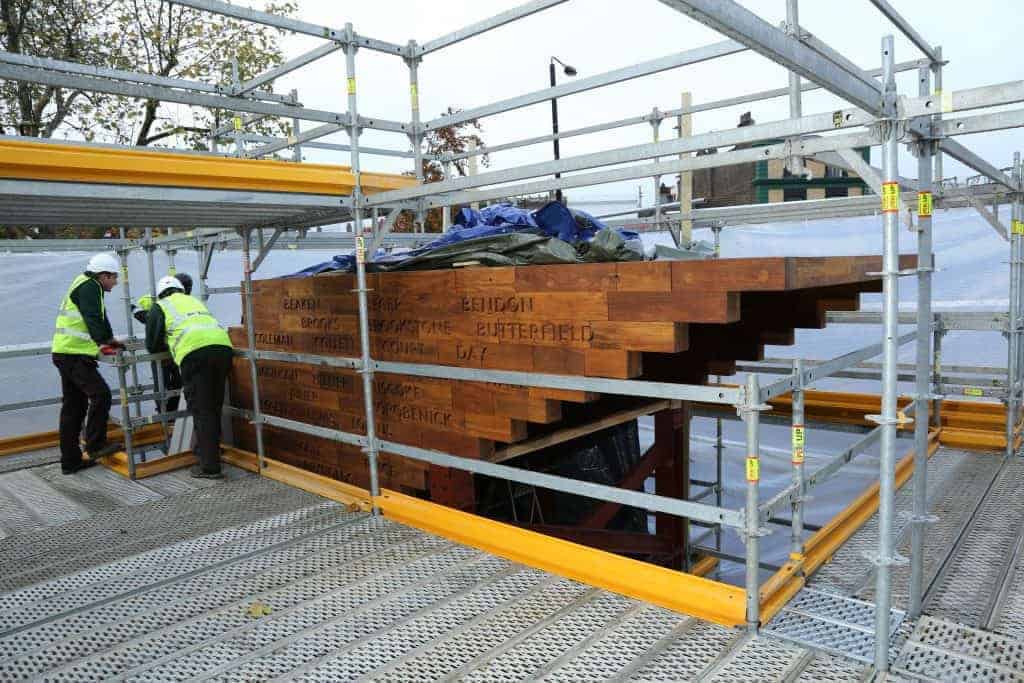 Sandra Scotting, the Secretary of the Trust said, "I know that all those involved in the disaster, the survivors, rescuers and victims' relatives, will be delighted and will also have a much better experience at the official unveiling. With the money saved, thanks to PERI's donation, we will be able to provide seating and hot drinks for these visitors near the Memorial, which will be a big help for elderly participants or those with mobility problems."
The charity anticipate that the project will be finished just in time for Christmas this year.