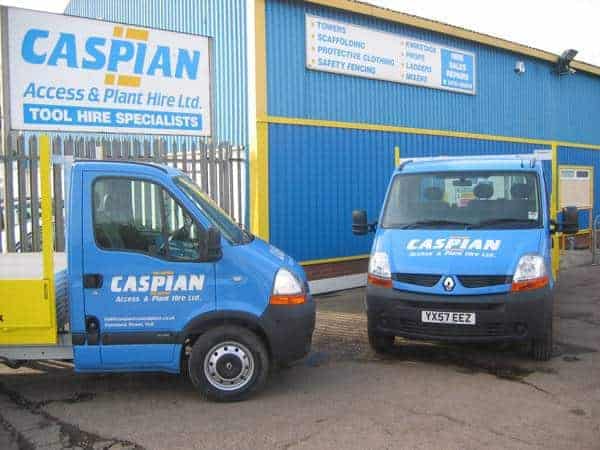 A leading scaffold boards provider has acquired the entire scaffold boards operation from Marley Eternit, formerly John Brash and Co Ltd.
The merger was recently completed to the delight of everyone associated with Caspian Access and Plant Hire Ltd. They currently have branches in Hull, Grimsby and Scunthorpe.
Neil Garrison Managing Director, said: "This investment will reinforce and further develop our core value of supplying the very best quality timber scaffold boards, ensuring full complicity to BS2482:2009. We share the same values as Marley Eternit in customer service, innovation and integrity, and will continue to strive for nothing but excellence in all aspects of our operation. This acquisition will complement our ever-growing scaffolding equipment hire and sales business, providing comprehensive scaffolding packages throughout the UK and overseas. We would like to take this opportunity to thank Marley Eternit for their valued support and assistance during this transfer."
The move is set to strengthen the company's position as the UK's leading provider in the scaffold boards market. Their new state of the art manufacturing facility complete with new production line, will open in Scunthorpe early next year. Its design will enable both improved capacity and efficiency.
Caspian has an outstanding reputation within the industry, and has been supplying scaffolding access equipment for than 20 years. Steady expansion here in Britain has helped the firm become one of the most competitive equipment providers, not only of scaffolding but also of a wide range of tools and accessories for the building industry as a whole.
Mr Garrison added: "We already supply scaffolding and access equipment to companies in the Far East, the Middle East and Europe. Now we're looking to expand that. We've built our international reputation on good, fast service and we're proud of that fact. And with emerging nations seeking to develop their industrial base we are also involved with major projects across Eastern Europe.
"We are dedicated to working closely with Marley Eternit to ensure continuity of supply to all their customers and to ensure the process runs as smoothly as possible for all involved. For our existing customers it is very much business as usual."