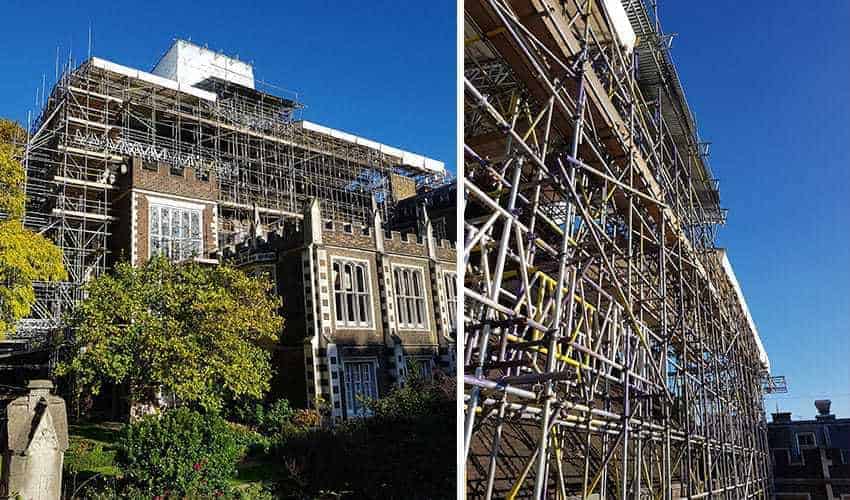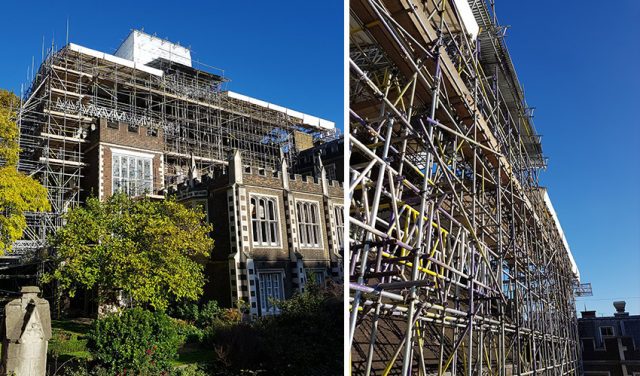 Generation was approached by their client UPR Services to supply scaffolding tubes, fittings and boards, along with the Generation UNI Roof, to help complete a project on one of the prestigious grade I listed Middle Temple buildings. The Middle Temple's buildings are ancient Inns of Court located in the heart of London; today they are designated conservation areas creating a peaceful retreat from the hustle and bustle of the City. Generation was honoured to be have been approached to work on the beautiful grade I architectural structures.
Generation supplied 120,000ft of tube, 24,000 fittings and 3,000 scaffold boards as well as the famous Generation UNI Roof. It was fundamental for Generation to provide quality products and high levels of protection whatever the weather. Generation's large and reliable delivery fleet ensured that the correct stock was delivered when and where it was needed.
The nature of this project demanded a safe, quick and easy temporary roof system that could be erected and dismantled with minimum impact to the grade I listed building. From start to finish the project took a total of 8 weeks to complete. The use of the Generation UNI Roof made for a seamless project that was achieved in record time; demonstrating once again why the Generation UNI roof is the best solution in temporary roofing on the market.
Brian Skelton, Managing director of UPR Services stated 'the time to erect the temporary roof was approximately 50% quicker compared to previous temporary roofing suppliers'.
To be able to work on the Middle Temples estate it is compulsory for companies to meet certain criteria. Companies require a proven track record of consistently producing work to a high standard as well as being fully compliant with all H&S legislation amongst much more testing criteria. We are proud that Generation meet these high expectations and helped to make this project achievable.
To find out how the Generation UNI Roof can help your business generate profits, talk to Generation today!