A scaffolder recovering in hospital is warning others to get checked out after Doctors find brain tumour.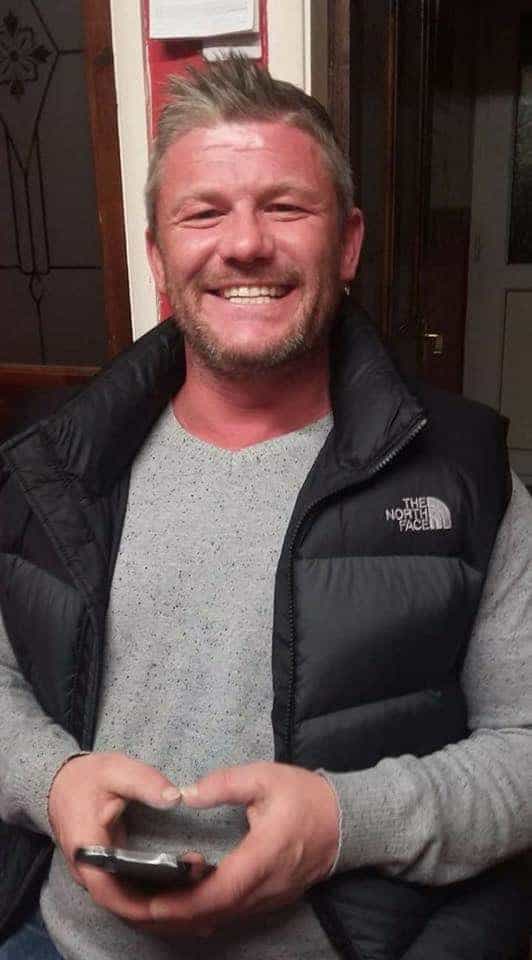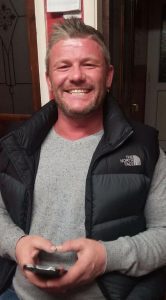 Wayne Evans, 40 from Barnsley is currently recovering in hospital after major brain surgery to remove a golf ball sized tumour. He has worked in the scaffolding industry since the age of 17. Beginning his career as a labourer, Wayne has worked his way up to become an Advanced Scaffolder and Supervisor. Over the years the well liked scaffolder has worked for many companies including Benchmark Northern, Cape, Interserve and SGS.
Wayne had been suffering from constant headaches for four weeks before speaking out. The tumour was found totally by chance after a friend on social media suggested a visit to the Opticians.
Wayne's friend, Scaffold Instructor Steve Gregory said: "Two weeks ago I was having a friendly chat with Wayne on Facebook, he told me he was having bad headaches and I asked him when he last had his eyes checked". "When he replied 'ages ago' I suggested a visit to the Opticians as soon as possible".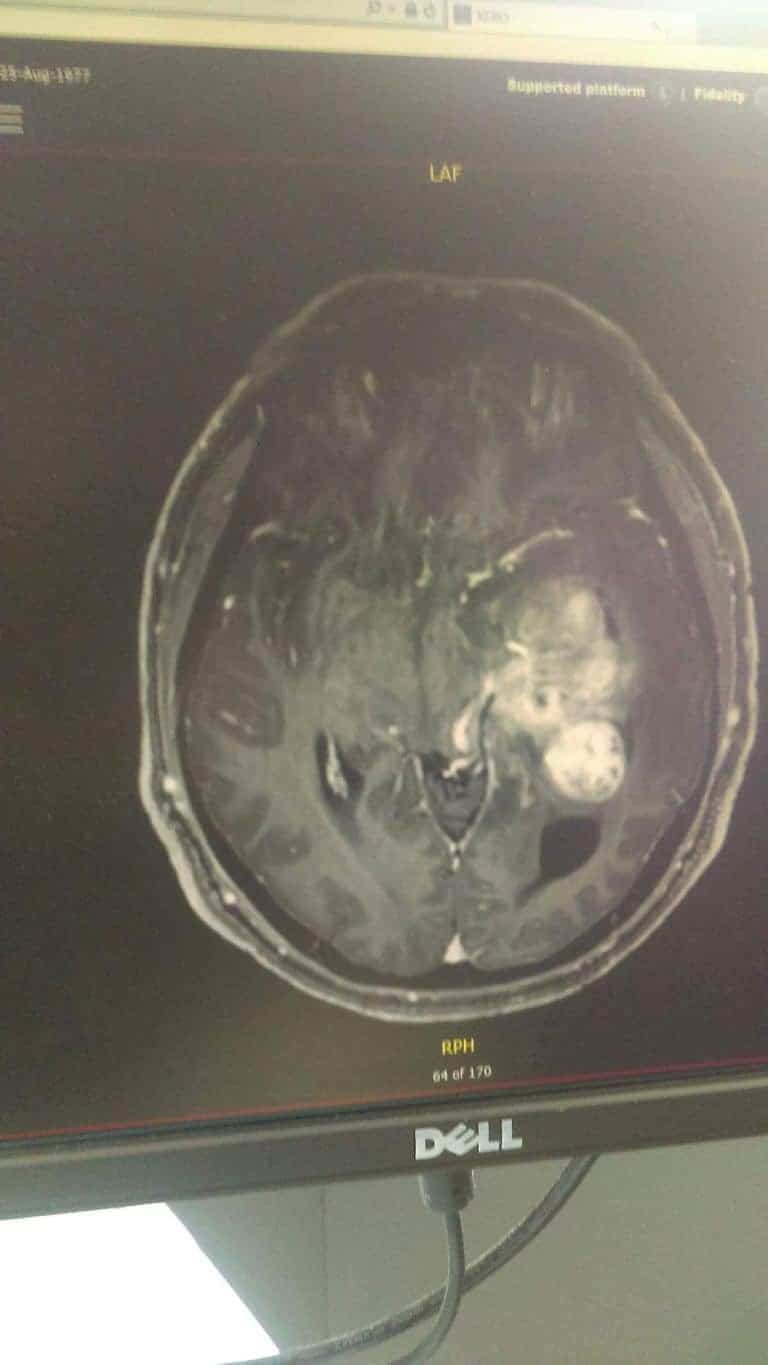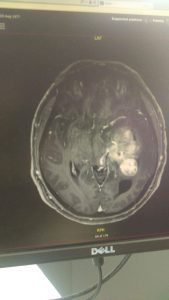 Two days later Wayne attended an Opticians appointment where his life changed for ever. A bleed behind his eye had been found and he was rushed to Sheffield Hallamshire Hospital. Further tests and scans revealed he had a brain tumour the size of a golf ball. Consultants broke the shocking news that he had to either undergo an operation or he had two weeks to live.
Wayne underwent a twelve hour operation last week to remove what could be removed. Its very likely at this stage that his days as a working scaffolder could be over. ScaffMag understands that during the operation the Surgeon was able to remove 75% of the tumour. What isn't known at this stage is how vigorous the tumour was, tests are now being carried out to determine this.
ScaffMag was also told that Wayne has refused Radiotherapy treatment and has opted for a different revolutionary US alternative treatment plan which is not financed on the NHS. This treatment is currently costing £700 a month in medicine alone. Wayne's close friends and ex-work colleagues have been collecting and organising fund raising events to sustain the finances to help pay for this treatment for the coming months but he could be on this treatment for the foreseeable future.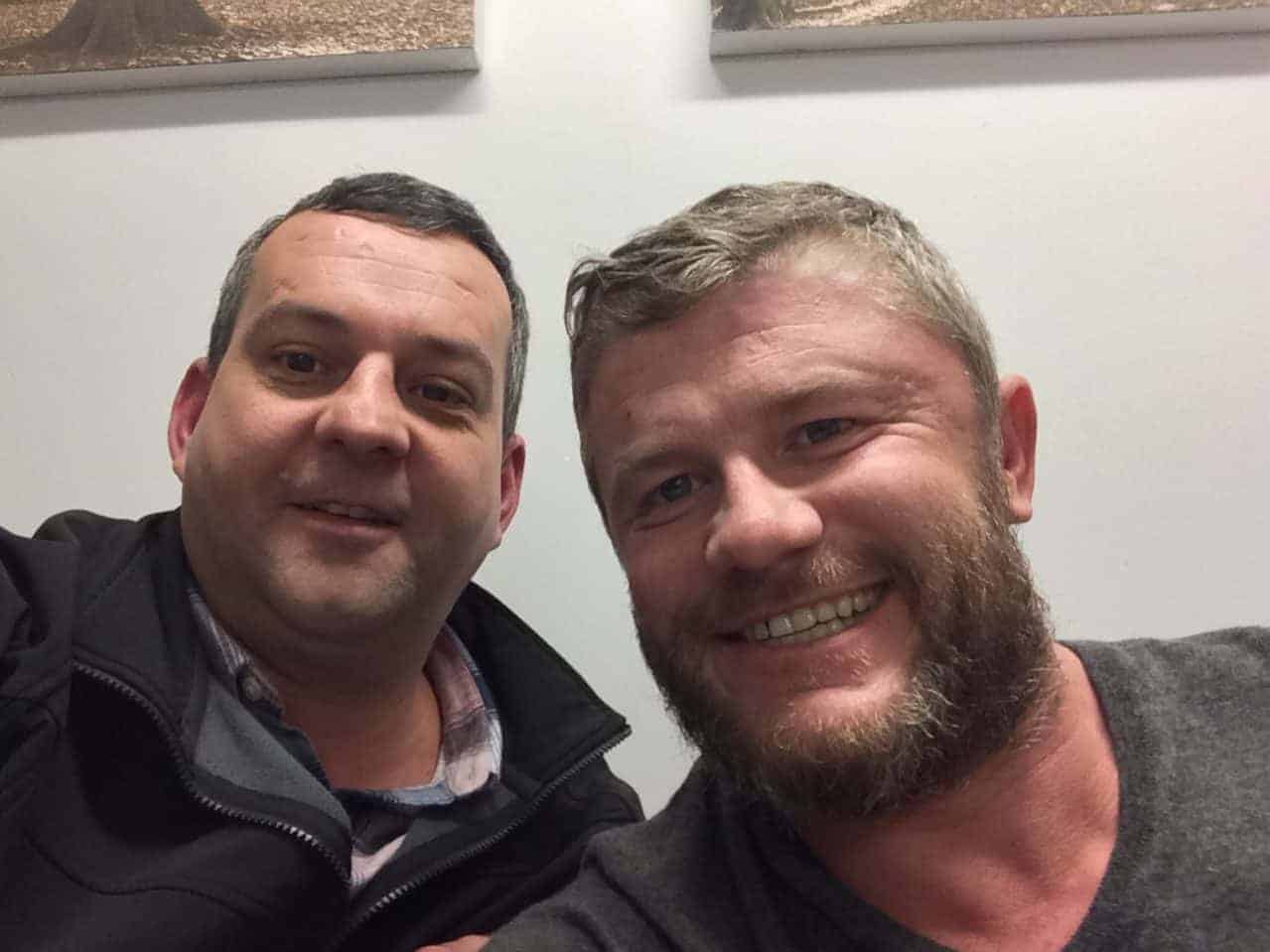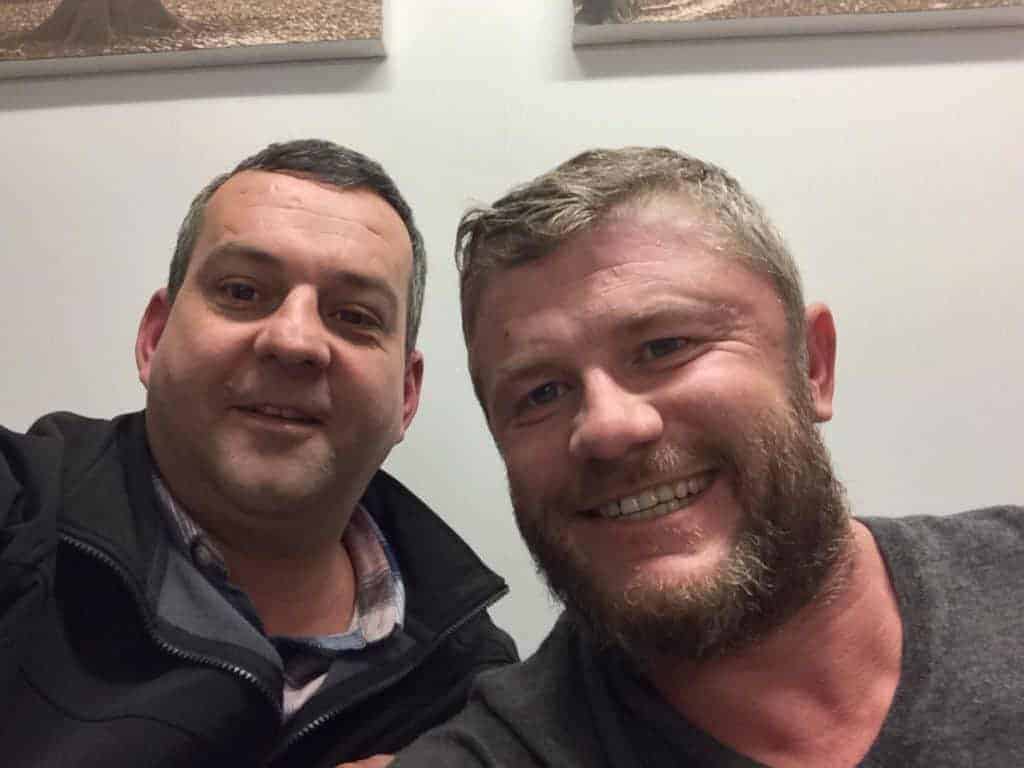 From his hospital bed Wayne said: "Ten days ago I was faced with death. The support I have received so far is unbelievable and I honestly want to thank everyone for their help and support so far, this support has given me the motivation to fight this.
It's only going go a possible two ways, either it beats me or I beat it.
This other treatment I have opted for has received some amazing reviews and evidence and it is my hope that I can turn this negative event which has happened to me into a huge positive. My aim now is to highlight men's health issues moving forward. I was having these headaches for over 4 weeks and I did nothing because I have 'man pride'. Until Steve insisted I went to get my eyes checked, and now i'm so relieved that I did.''
"Yes, I hit a massive low in my life but my friends have made me see the light at the end of the tunnel. My future plan, 'touch wood' is highlight mens health. When was the last time you checked your testicles correctly, etc. This is not about being a man thing its about being alive today to see tomorrow, I want to see my daughters grow up."
Wayne has worked on the industrial sectors of the scaffolding industry and has contributed many times to collections for others. Now this scaffolder needs our help. We are asking that if you can donate, please do. Every bit that is collected will help in purchasing this treatment for the coming months ahead. Wayne's close friends are currently helping him re-train his brain after the operation. What is not known at this stage is how many operations are to follow.
If you would like to donate please visit https://www.justgiving.com/crowdfunding/wayne-evans-scaffolder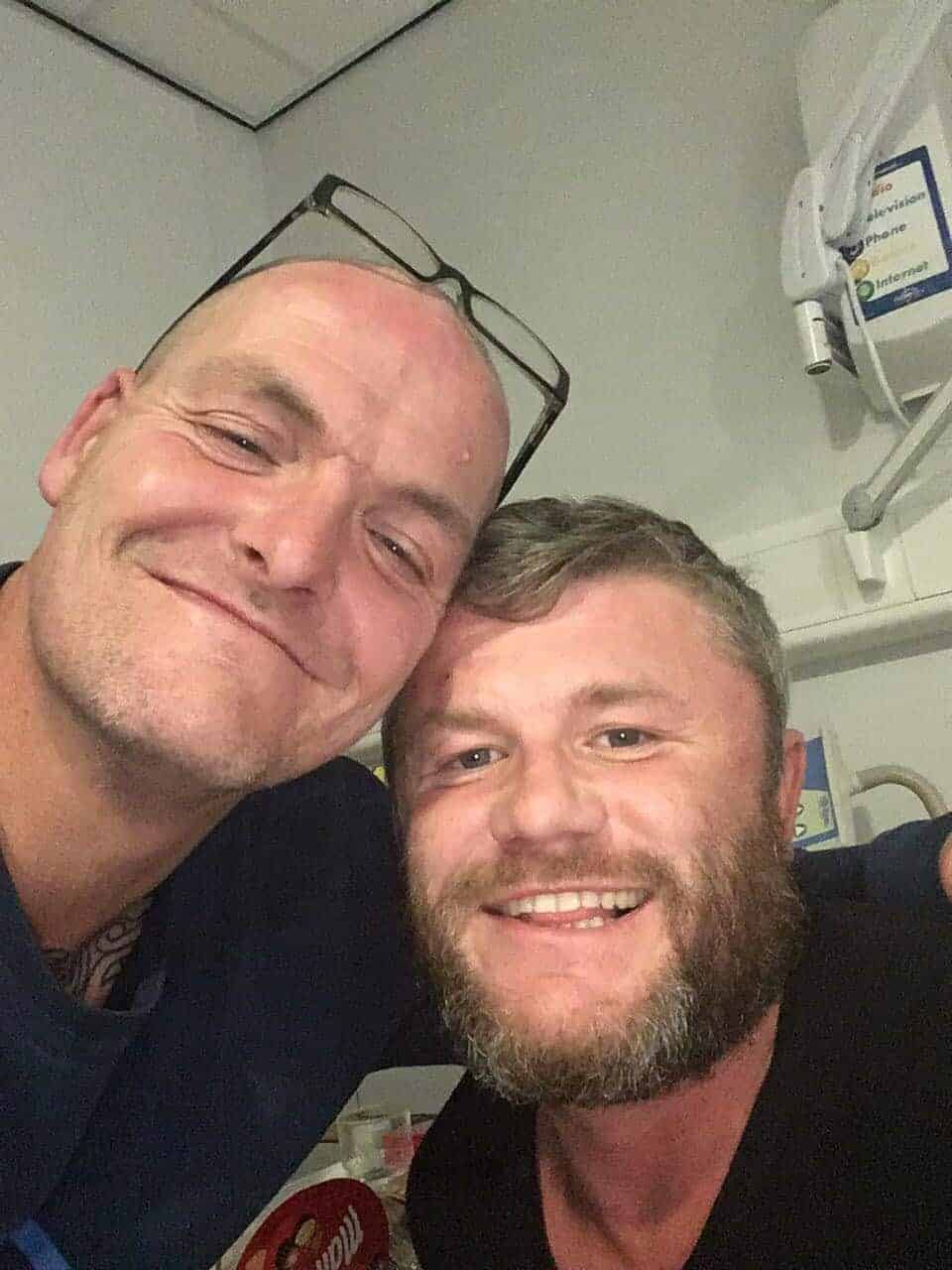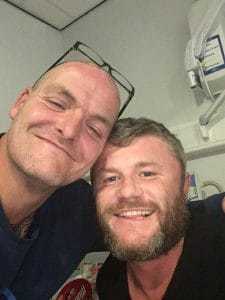 Wayne's friend, Scaffold Supervisor Stephen Smith added:"Wayne has shown amazing courage to undergo this procedure. In the picture he looks fine but in reality Wayne's fight starts now. We must help out our scaffolder brother. Not earning for the foreseeable future and with Christmas around the corner, this is going to have such an impact on his life.
If we can help reduce this stress so he can focus on his fight, everything that everyone is doing will be worthwhile. The events that have been organised prior to Christmas are not massive but should keep a trickle of cash flow to aid his medicines for the time being. We need to look into 2018 though as it's going to be a long road ahead."