TV star of the Apprentice and new NASC President hand out highly-prized Health & Safety Awards at AGM.
TV star of the BBC show the Apprentice, football director and business woman Karren Brady CBE, and newly appointed NASC President Des Moore presented the safety awards. Attendees to the NASC AGM held at the Intercontinental Park Lane, London on Friday 24 November 2017, saw the winners receive their awards.
The well-established and highly-prized Health & Safety awards are a regular in the NASC calendar. The confederation say their contracting members of all types and sizes were urged to submit entries for the awards, and this year, in order to encourage more smaller organisations to enter, the award was split into two categories, 1-66 Employees and 67+ Employees.
A total of nine entries were submitted across both categories.
ScaffMag has learnt that the NASC Health & Safety Awards 2017 requirement was that entering members had to: demonstrate how directors and senior management had taken an active and leading role in promoting health and safety in their organisation. Show how their organisation investigates health and safety incidents and near misses also how lessons learned are implemented. Also show how their organisation works in accordance with guidance outlined in SG4:15, with provision of examples to demonstrate how this is promoted to the workforce.
1-66 Employees Category
Winner Malvern Scaffolding Ltd
Highly Commended Complete Access (Scaffolding) Ltd (Wakefield)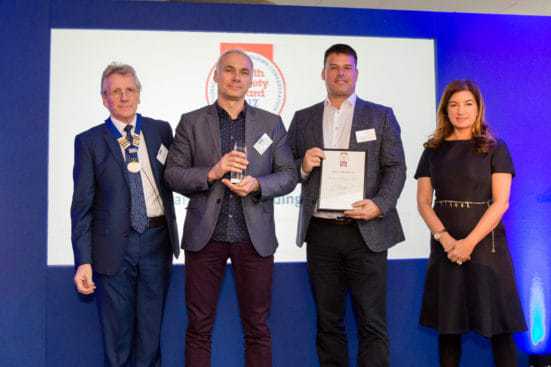 Speaking after the awards, Malvern Scaffolding Ltd's Managing Director Steve Fellows said: "We are very proud as a business to have received this award. Malvern Scaffolding has grown with one of our core values focusing on the health, safety and wellbeing of our employees. We would like to thank all our workforce, for which this award would not have been possible without their commitment to a safe workplace.''
 67+ Employees Category
Winner Actavo (UK) Ltd
Highly Commended Trad Southern
Highly Commended Wood Group Industrial Services Ltd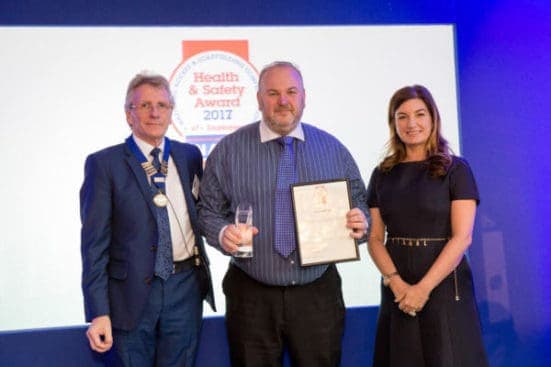 NASC Health & Safety Awards judge Roy Rogers, QHSE Director, Interserve Industrial Services Ltd said: "The submissions demonstrated a high level of performance, well-developed occupational health and safety management systems and culture, outstanding risk management controls and monitoring to ensure compliance."
Also judging was Simon Hughes, Simian Risk Ltd he added: "The strength of the submissions was a very strong and close-run affair, but after careful consideration, the winners who clearly demonstrated all aspects of best industry practice, prevailed.
I would not only like to congratulate the winners and highly commended entries, but all candidates for the excellent standard of their applications."