A scaffolder faces jail after being caught erecting scaffolding 60ft in the air without clipping on.
Manchester and Salford Magistrates' Court yesterday heard how on the 30 June 2017 Terrance Murray was erecting scaffolding at the rear of a Grade II-listed building on Quay Street in Manchester as part of works to renovate the windows.
The court was told Terrance was spotted and photographed by a retired Health & Safety inspector wearing a harness but wasn't clipped on, he was at least 60ft up on the top lift of the scaffolding.
In the image below, the experienced scaffolder can be seen standing on the top lift without first erecting a SG4 guardrail.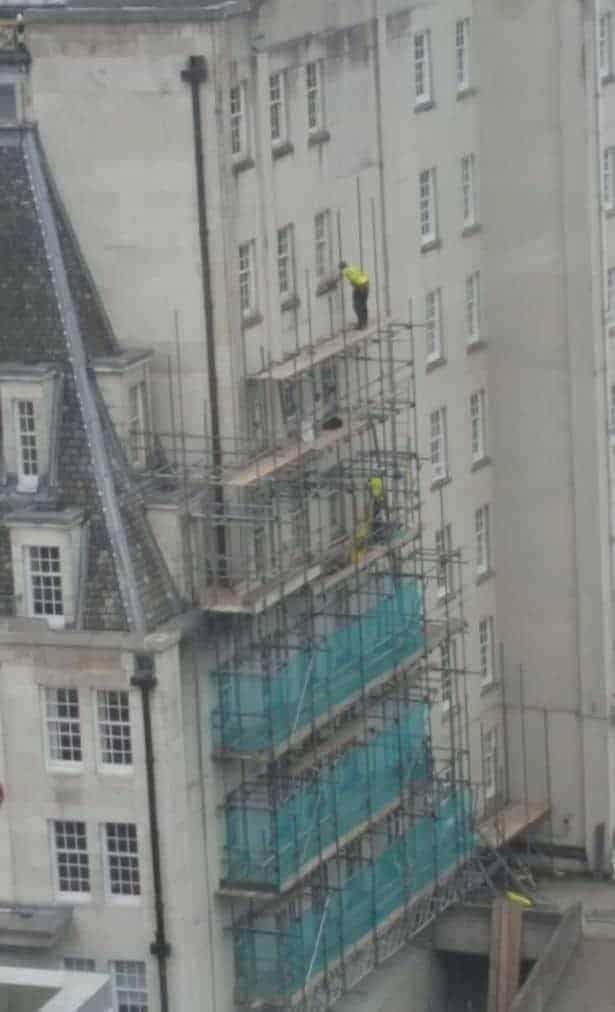 The Manchester Evening News reports that Terrence Murray pleaded guilty to failing to take reasonable care for either himself or others who may have been affected by his acts and omissions while at work.
District Judge Mark Hadfield adjourned the case when Murray, who was not represented by a lawyer, admitted he hadn't realised he could be sent to prison for the offence.
The case was adjourned until February 20.
After the hearing, HM inspector of health and safety Matt Greenly told The Manchester Evening News: "The potential for his actions was the death of a young man. This is a situation which could easily have been avoided. He had all the right equipment.
"He chose for some unknown reason to take his life in his own hands that day."