Lyndon Scaffolding has been supporting their client Lendlease with innovative access solutions on a prestigious project in London at 150 Bishopsgate.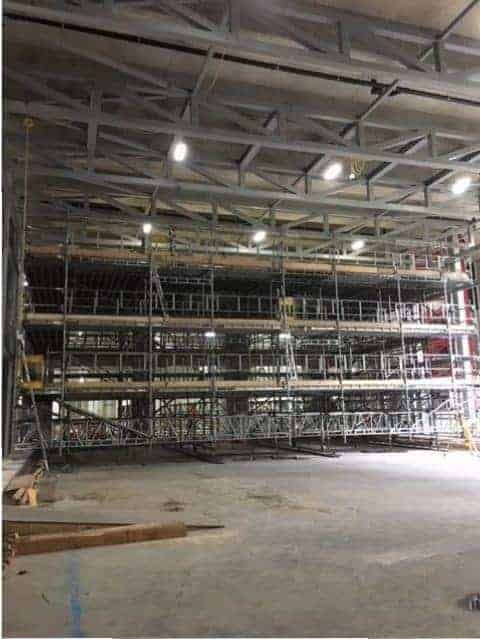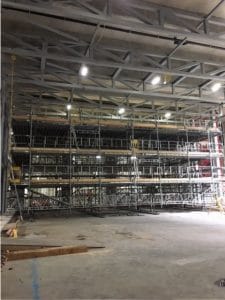 They erected a mobile birdcage scaffold that is 16m wide, 10m long, 7m high and weighs 18.5 tonnes, for the creation of one of the first ballrooms to be built in the city for decades, in an area that is 4,800m3.
Lendlease needed access 9m up to install the services inside and over the top of the acoustic ceiling for the ballroom.
Jon Smith, Project Manager said: "They couldn't install a full birdcage to the area, so we needed a solution, I had an idea to erect a birdcage and put it on tracks. Thankfully, this idea was very well received by Lendlease, as it solved their problems immediately and safely: They loved the innovation. After all, it's not everyday you see a 18.5-tonne mobile tower."
As the scaffold structure – all designed in-house by Lyndon engineers – is 10m long, it will need to be moved twice to cover the vast 30m long ballroom. The top lift is 7m high to allow operatives to work from podiums to access in between the concrete and steel beams which have a 1.5m recess. And the scaffold also has boarded lifts around the perimeter to access the columns to do the cladding at the same time.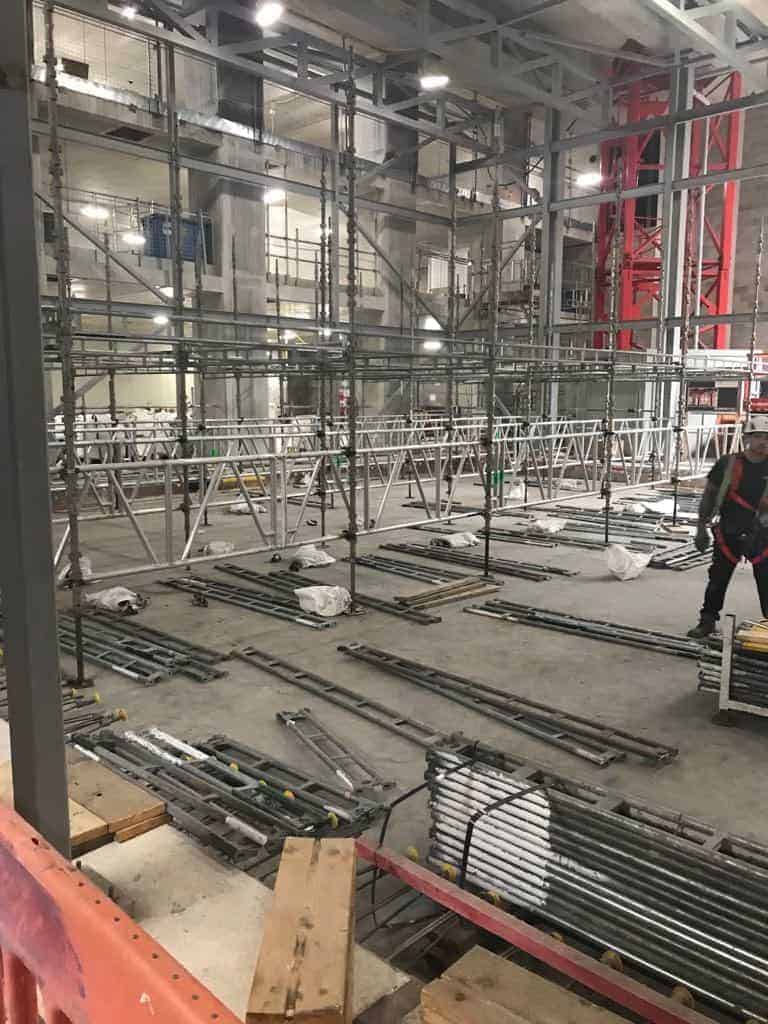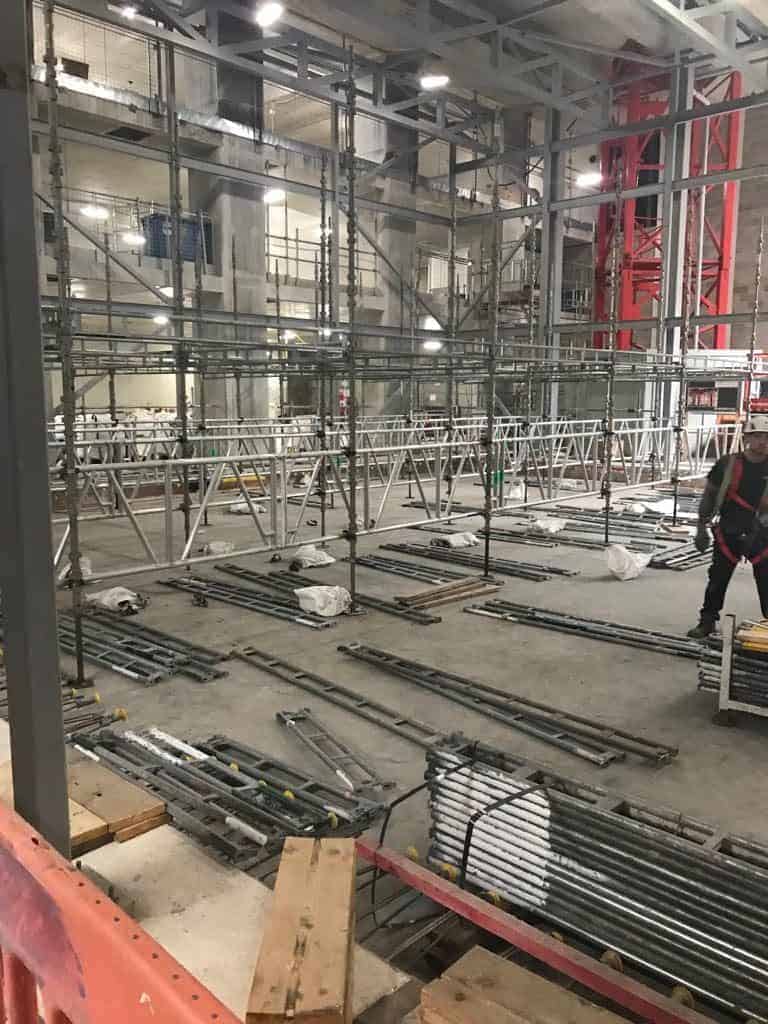 Jon Smith said: "This solution has potentially taken months off the fit out programme, as the other solution was to do it all from MEWP's. And as the birdcage will move both ways at various times to allow the install of services, it may be moved a dozen times depending on the clients' needs."
CEO Rob Lynch added: "We are delighted with the solution, it's a classic case of Lyndon finding the right, innovative, safe, cost-saving solution for clients with our temporary works and scaffolding."