With Brent Scaffold Boards Ltd you know exactly what you're going to get. Not a sales slogan but a basic fact of life. Personal service, quality timber and a no-nonsense honest approach to life in the industry. Maybe this is why they've got clients going back to 1992 when the company began life back in Selby. And in every sense, this is a real family affair. One to celebrate as both Ollie, 36, and Jon Appleby, 34, move into new roles as Directors.
A Fresh Approach
Ollie told me their parents, Dave and Linda are still as much involved as they were in the early years, but recognise the benefits of bringing in a team of Directors for the future. He said: "I left school at 16 to work in our factory so I could learn from the bottom up. I must have been 20 or 21 when I began running the office on the sales side mainly. The learning process continued working with Dad. Mum knows the accounts department inside out and also works closely with Dave to secure timber contracts."
The is a visionary business set on a 10-acre site with superb links to both the east coast ports and network motorways. As a major supplier and manufacturer of timber scaffold boards and system battens to the scaffolding and construction industry, they carry a greatly respected and hard earned reputation for excellence right across the sector. They are also PEFC and BM TRADA certified, armed with five fully automatic endbanding machines pushing production up to a staggering 45,000 banded boards per week. Brent have recently invested in a new machine to the tune of £150,000.
Jon, joined Brent Scaffold Boards in June 2014 after a decade working as a plumber and heating engineer. The career change saw the dad of two girls take over the running of the accounts department with mum and business co-founder Linda. Naturally, he's now excited and positive about putting on a Directors hat. "It's certainly been a learning curve to get to this point," he said. "We have really high standards here, and part of the challenge will be retaining those standards going forward. Both of us are committed to keeping the business in front of our competitors regardless of any changes in the market."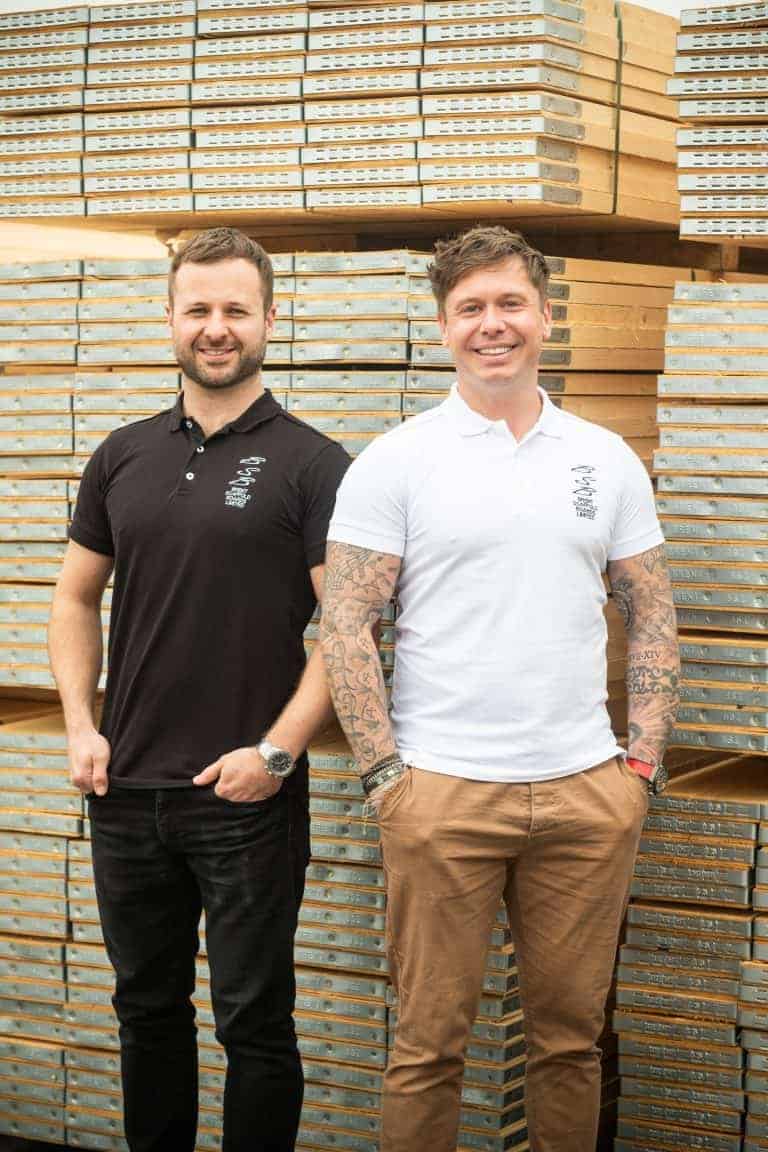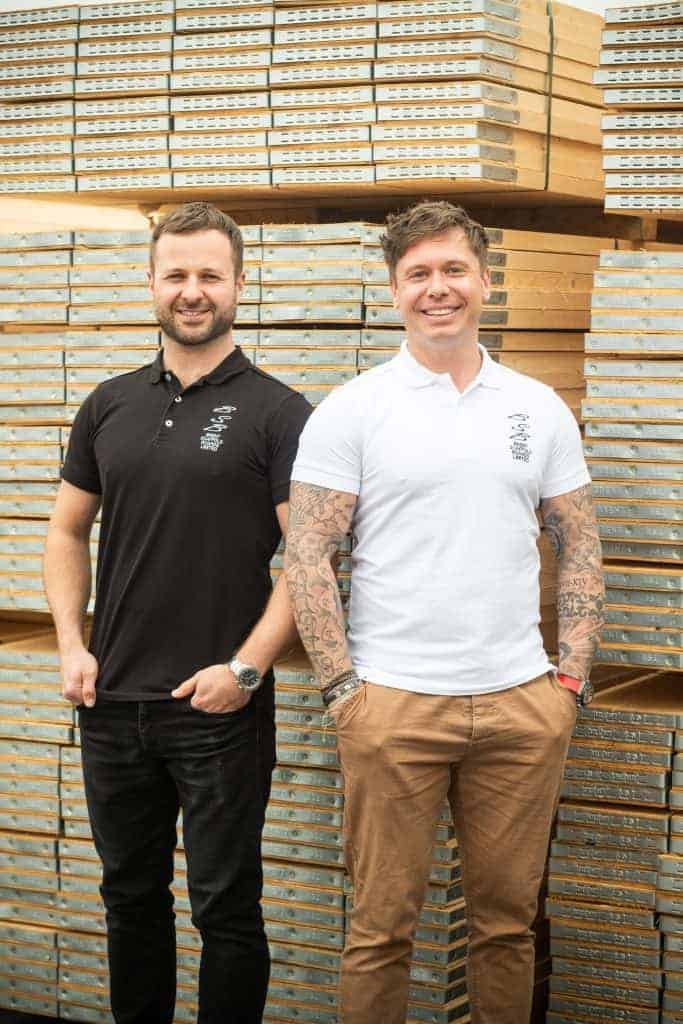 Four Decades In The Industry
Dad to Ollie and Jon, and founder of the business, Managing Director 64-year-old Dave Appleby has been in the industry for more than 40 years, forging some excellent relationships along the way. He's also seen a lot of changes and supervised some challenging orders as he explained: "A few years ago we received a request to provide 90,000 fire treated boards to a company in Khazakstan. It was a huge job but also demonstrated we can cater for most requests in any part of the world."
His son's may be moving seamlessly into their roles as directors, but Dave has no intention of calling it a day any time soon. "I may slow down a touch but having put so much into building up the business across the years, I'll continue to contribute as much as possible. To be honest, It's always been a real labour of love for me, and we've constructed an excellent network across the industry. British timber boards are the way forward, and with only two or three manufacturers here in the UK, it's vital we keep providing a world-class service."
Impressive Clients
Generally, Brent can boast impressive regular long term clients like Burflex, Altrad. George Roberts and many others. They also undertake a lot of important North Sea work, and no challenge seems to be beyond them. But how has the Brexit saga affected the business? Ollie said: "Last year was actually quite exceptional. This year has begun more slowly probably due to Brexit. There are plenty of jobs out there, but people are holding off a little until things get sorted. Leaving the EU won't affect us long term at all as there are no tariffs on timber."
The Best In Timber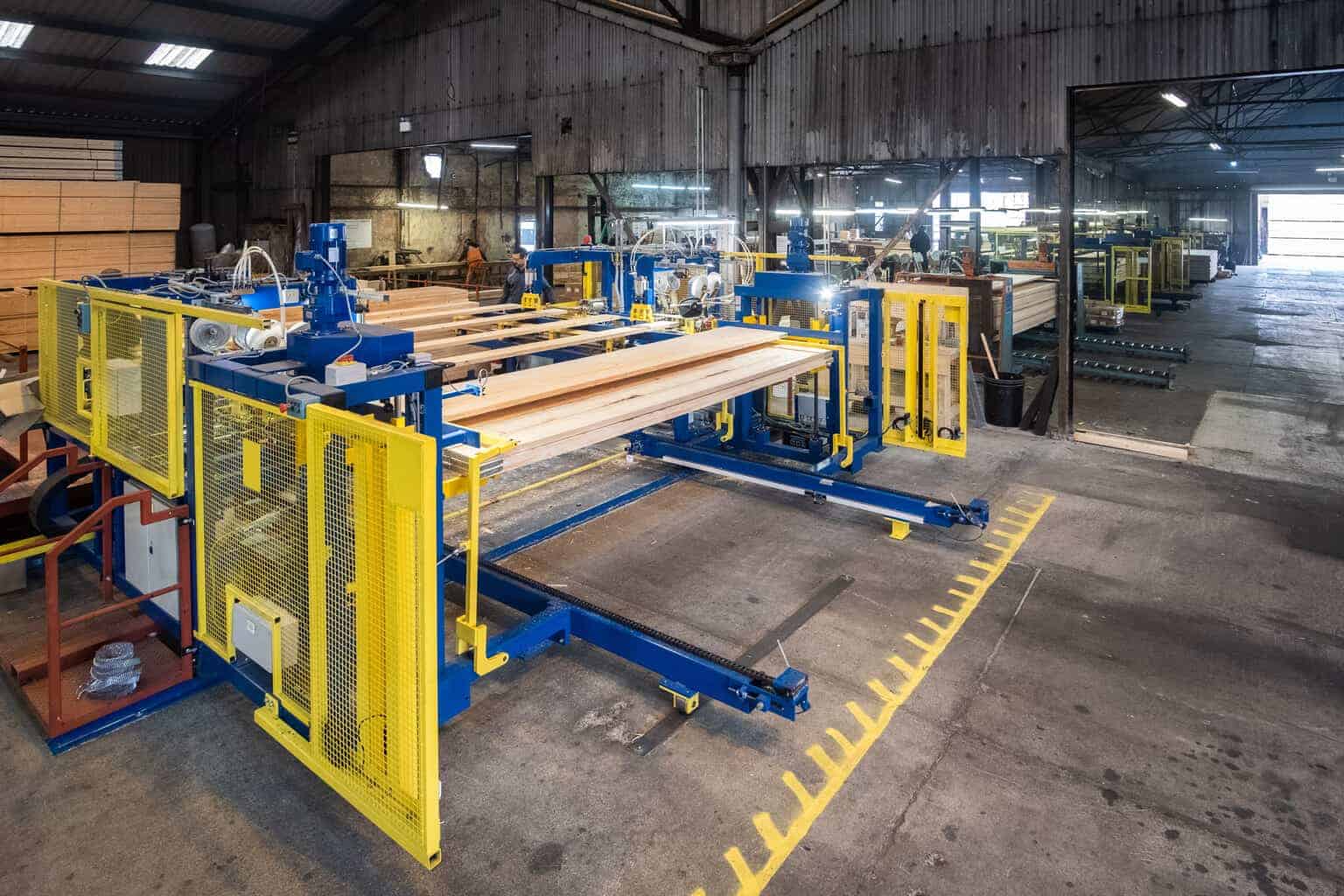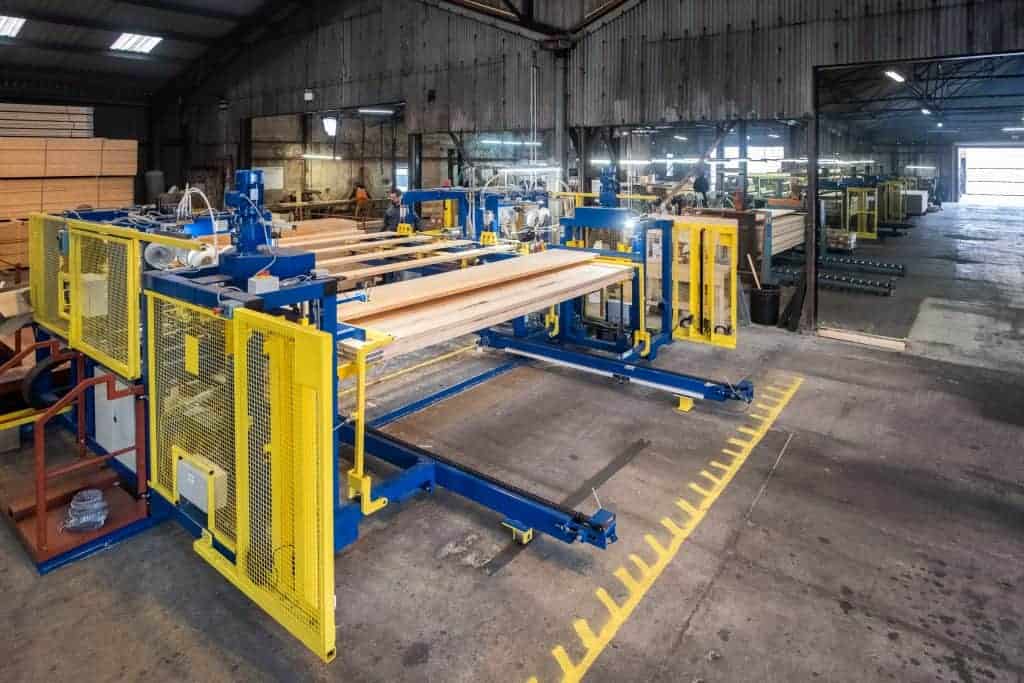 With timber in mind, the business buys the very best from The Czech Republic, Austria and Germany. There are two first class grading lines, manned with qualified and fully trained graders. It's probably why they have such a high reputation for quality.
Ollie added: "We're generally going for volume to match the significant investment we've made, and I've managed to bring in several new customers. The truth is we need a British manufacturer, and we're determined to drive forward the business and keep it going."
With a compact but incredibly experienced fully qualified workforce, and not forgetting hard working Joyce, it's not difficult to see why Brent Scaffold Boards are renown just here in the UK but across the world.
As for Ollie and Jon, there's no doubt the ship is being steered in the right direction. www.brentscaffoldboards.co.uk
This article was first published in ScaffMag Issue 6