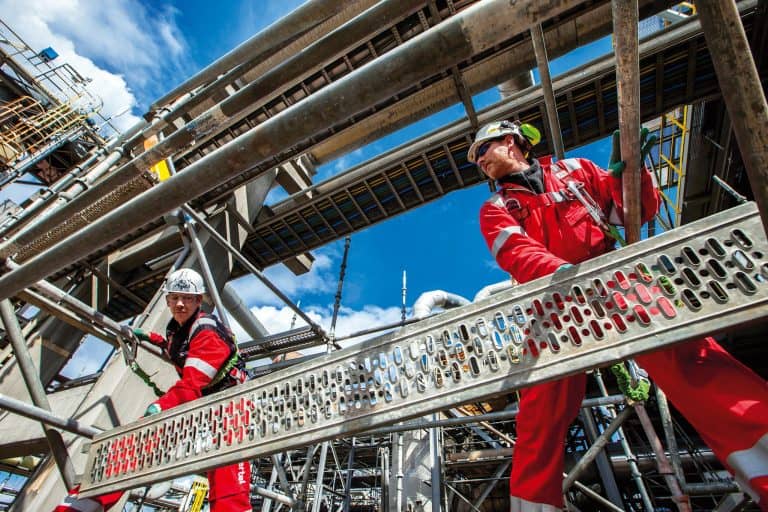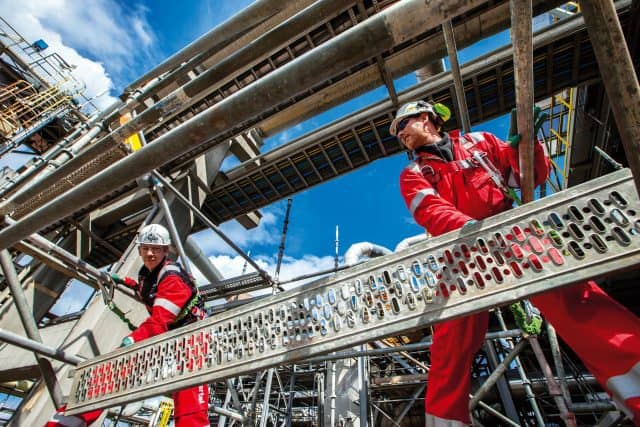 According to recently published Full-Year Results for the fiscal period ending 31
st
August 2019, it's been another momentous year for the ever-expanding Altrad Group.
Altrad the global leader in industrial maintenance services across multiple sectors has continued its impressive growth, showcasing a strong net profit of £202m, an increase of £1million from the previous 12 months.
ScaffMag managed to catch up with Altrad Group CEO Louis Huetz to get his thoughts on what has been a very pleasing phase for the group.
Given unsettled financial conditions we wondered how in the case of the Altrad, operational and financial performance surpassed expectations?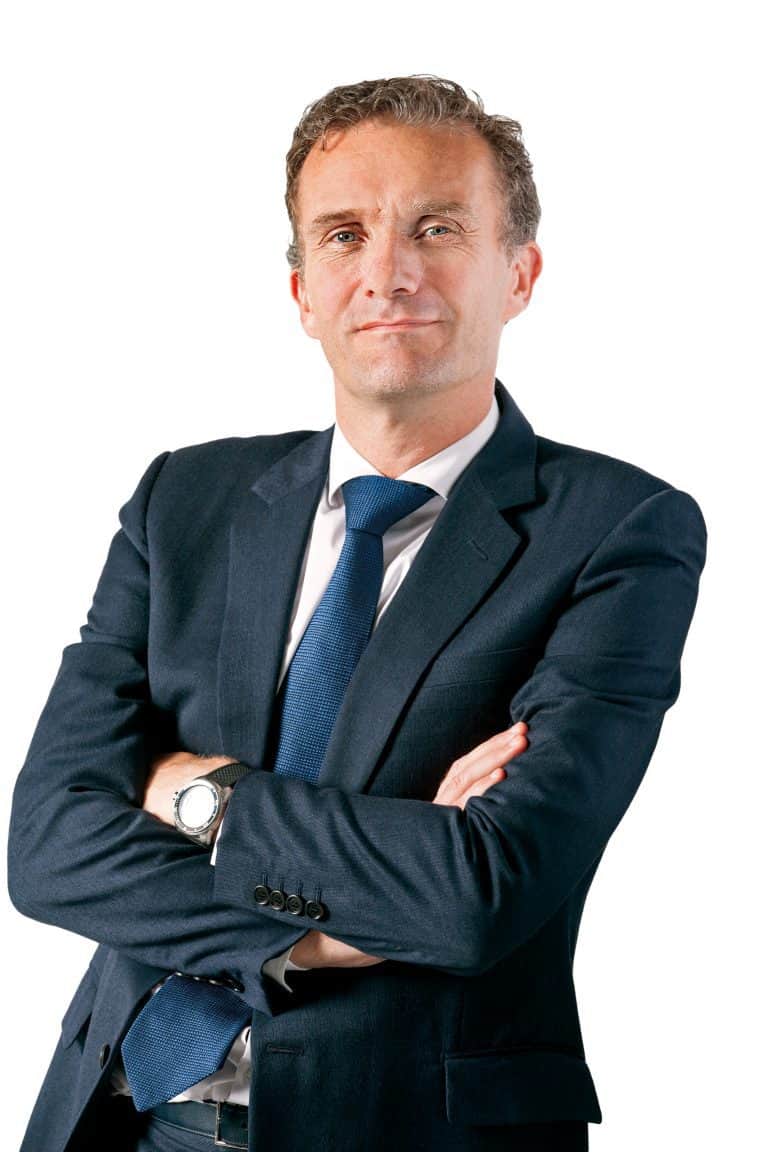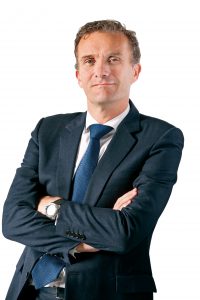 Louis said: "We expected revenue to drop off having completed a number of large scale projects in the period, however, we filled the order book and delivered a strong performance.
"This is really a function of Altrad delivering operating efficiencies and leveraging the benefits of being a bigger and better business. This was the rationale for the material acquisitions delivered in recent years and it's now beginning to bear fruit, as shown by these results which enabled the Company to grow profits despite lower revenue in the period."
A closer look at the figures for 2019 will reveal 44% of group revenue comes from Europe – as Britain prepares to leave the EU at the end of January, will this have an impact on the company on the UK, European and world stage?
"It has already impacted us to a certain extent in terms of uncertainty impacting client spending, however, we believe that uncertainty is beginning to clear and we predict it will largely be business as normal following Brexit.
As a global business, we are largely insulated from things like FX movements and the diversity of the business model is structured to provide resilience to fluctuations and market trends in different sectors and markets – with limited Brexit impact being a case in point."
There have been many highlights to savour in 2019, so which one gave cause for particular satisfaction and why?

Louis explained: "Seeing the efficiencies increasingly come through is satisfying as it supports the strategic rationale for our role as a consolidator in recent years.  It is also pleasing to see Altrad Services brand gaining traction with our blue-chip clients in our various markets."
Major organisations are facing bigger challenges in the form of the climate change debate, and it's a huge responsibility. So in the light of first-class results, we were interested to discover what role Altrad might play going forward with this serious issue in mind?

A thoughtful Louis said: "We are very mindful of climate change and seek to ensure we operate with a mindset of sustainability.  We do have exposure to Energy sectors and focus on delivering value-add, innovative services to our clients in the sector so that they can operate efficiently. 
Essentially we are supporting their efforts to reduce carbon emissions. We also do a lot of work in Nuclear and Renewables, so play a direct role in supporting the Energy Transition."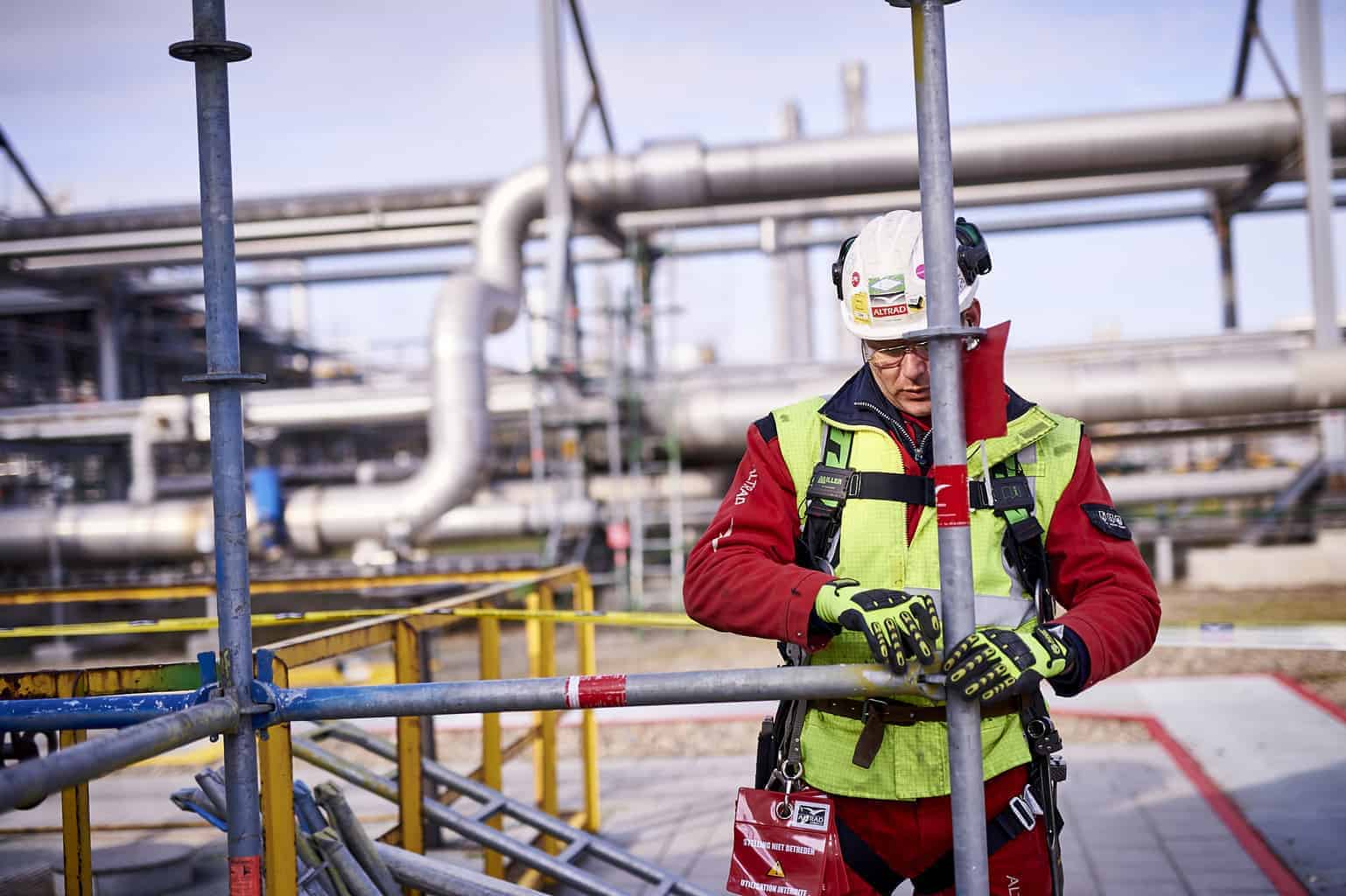 It's so hard not to compare Altrad with Liverpool Football Club who seem to be taking all before them. So do they have a secret formula for ongoing success?
It was a comment well received by Louis: "As Liverpool are European champions, we will take that as a compliment! Liverpool FC has a strong culture and history, and the team has great balance and leadership, so there are a lot of parallels with Altrad.
"I'm not sure there is necessarily a secret to our success, it's more a pure strategic focus on building our business upon the foundations of Excellence and strong founding values. We are very good at what we do, and we try to ensure we maintain exceptionally high standards in all areas of our business."
The group has maintained its services order book for the year of £2.3billion, largely involving blue-chip clients, also keeping net debt at £510m. Cash stands at a cool £911m, and wherever you look, the future looks incredibly bright for this group innovator.
We are of course well into a new reporting year at this stage, so what's the message coming from the Altrad boardroom?
Louis explained: "We are happy to deliver another set of excellent full-year results reflecting the successful growth strategy that the group has adopted in recent years and our continued focus on building a diverse and stable business underpinned by excellence.
"We operate in fluid markets and it's important to keep evolving the business organically and inorganically to ensure we maintain a competitive advantage. We are constantly reviewing ways in which we can enhance our business to deliver growth and value for our stakeholders, and be the best Altrad that we can be."
One of the core elements of Altrad's strategy is the "One Altrad" vision which aligns all of the businesses under the Altrad Group, consolidating and involving all subsidiaries to share the same approach focusing on innovation, synergy, sharing and dissemination of best practice. 
Last year Altrad successfully completed the integration of its three major industrial services groups, being Cape, Hertel and Prezioso Linjebygg, under the newly formed brand Altrad Services.
Following a successful period of strategic integration, Altrad Services now benefits from a collaborative knowledge-share and expanding network of customers providing further growth opportunities.