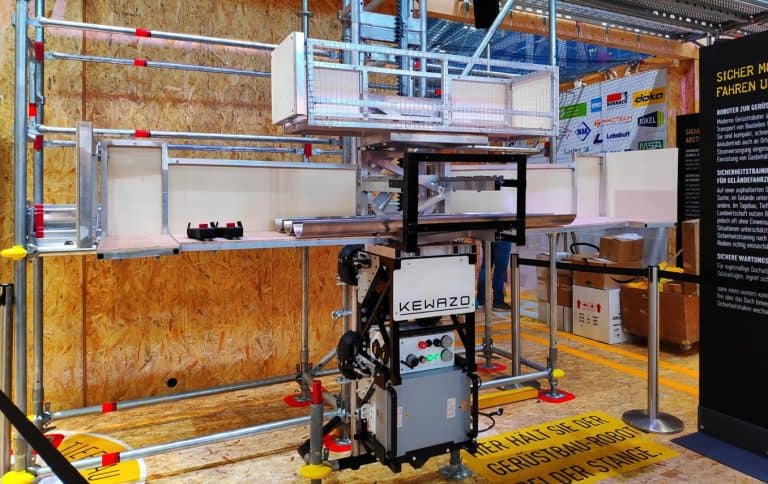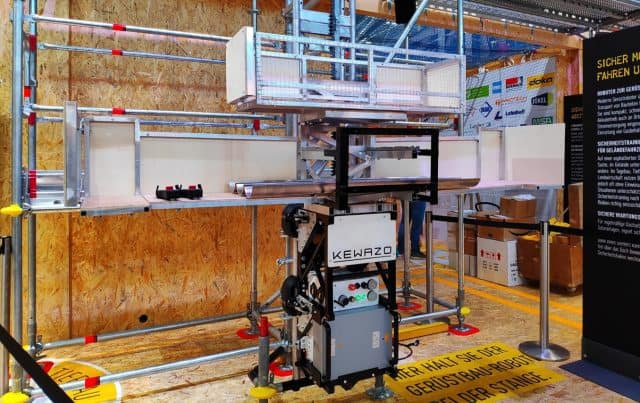 Munich based Kewazo has raised a further €2.5 million in funding for its scaffolding robot and added 'high-calibre' industry experts to its management team.
The Kewazo scaffolding robot has now raised a total of €3.6 million in funding, the firm now aims to obtain certification of the product and to release the first batch of the series systems "Liftbot" to the market. 
The former managing director of Layher Germany Dr. Helmut Kreller and Uwe Braun former managing director of Losberger have both joined Kewazo's management team. The duo brings many years of experience from the construction and scaffolding industries. 
In 2018 we reported that engineers at Kewazo had created a scaffolding robot which is set to make the erection of scaffolding more efficient by delivering scaffolding materials to scaffolders where and when they need them.
The Kewazo Scaffolding Robot – how does it work?
The Kewazo scaffolding robot works by moving up, down and along a scaffold by means of a special track attached to horizontal and vertical tubes of the job.
After a successful bauma trade show in April 2019, the company is currently piloting the system on construction sites.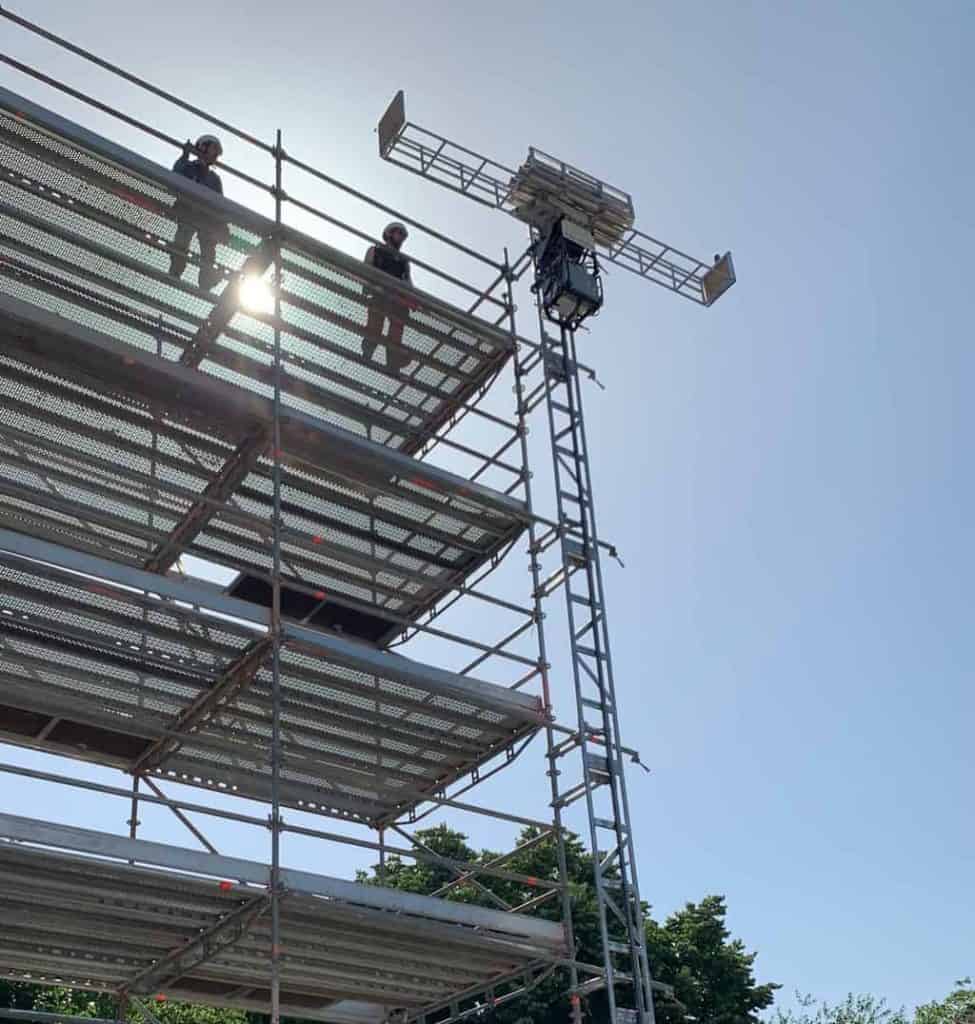 Dr. Helmut Kreller said: "I will be happy to support KEWAZO with my technical and industry-specific experience to advance digitization and automation in the industry. Scaffolding assembly services are in a state of change due to an increasing shortage of skilled workers and a permanent need for optimization. I am convinced that such innovative solutions as Liftbot, which significantly reduce costs of scaffolding assembly and at the same time increase safety, will change the industry in the long term." 
Uwe Braun added: "I am looking forward to investing all my energy, experience and enthusiasm in such a young and dynamic startup. I see an enormous automation potential for the traditionally labor-intensive scaffolding assembly with the Liftbot. It is an exciting and challenging task for me to accompany the highly motivated KEWAZO team into a promising future."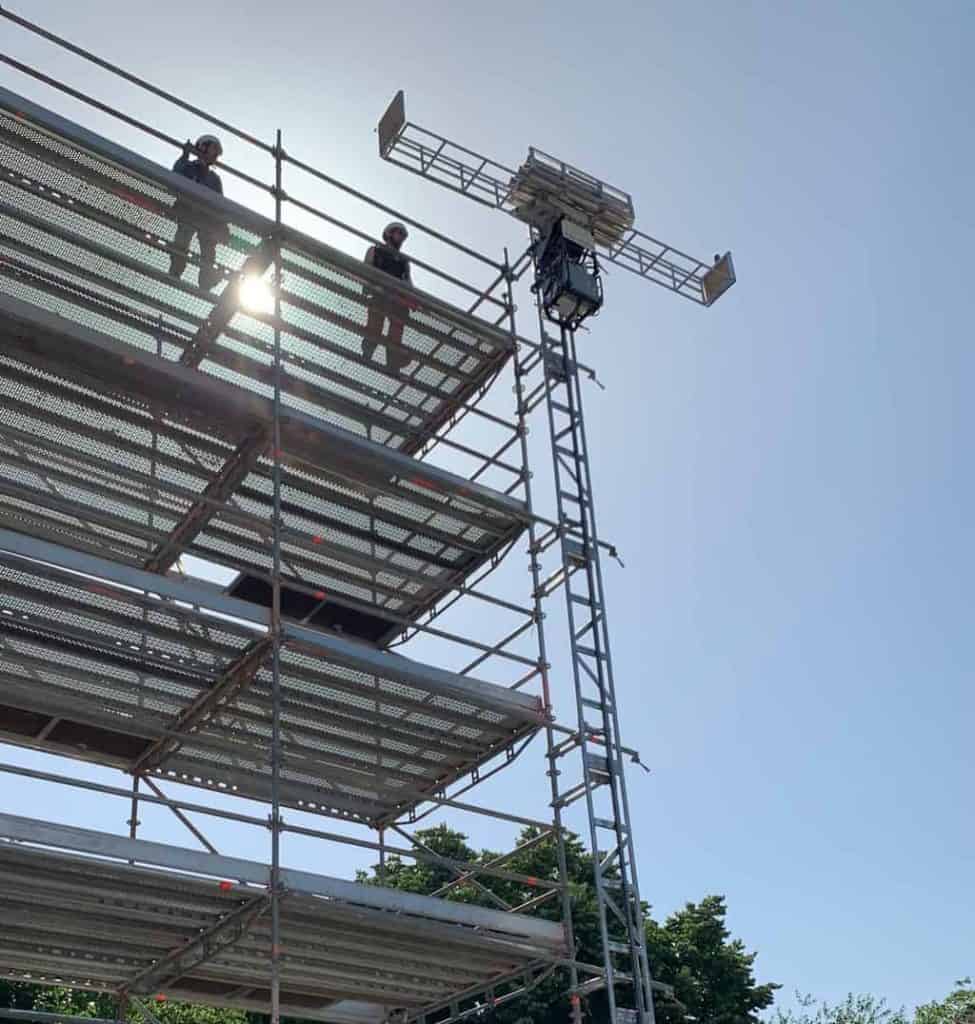 KEWAZO CEO Artem Kuchukov concluded: "We are very proud to have Dr. Helmut Kreller and Uwe Braun in our management team. With their decades of experience and operational knowledge in scaffolding and construction industries, we are all set for the upcoming challenges.
The new investment will help us to reach our certification milestones and to ship the first systems already in this year. We are grateful for the strong support of our investors and their believe in us and in the power of construction automation."