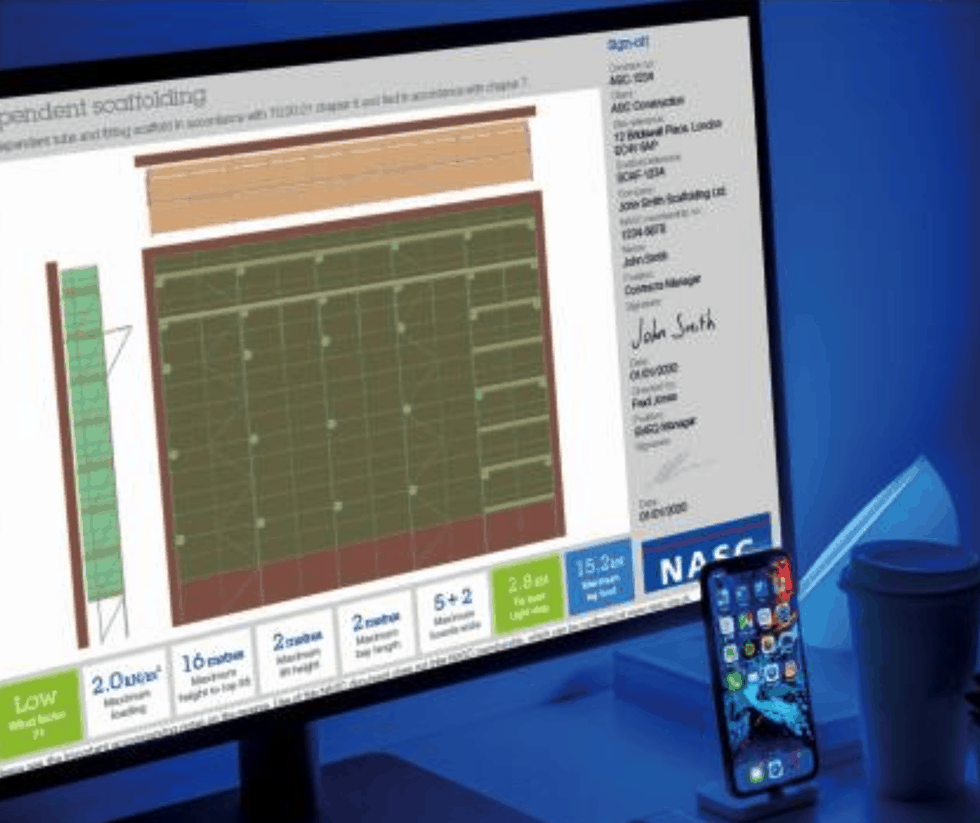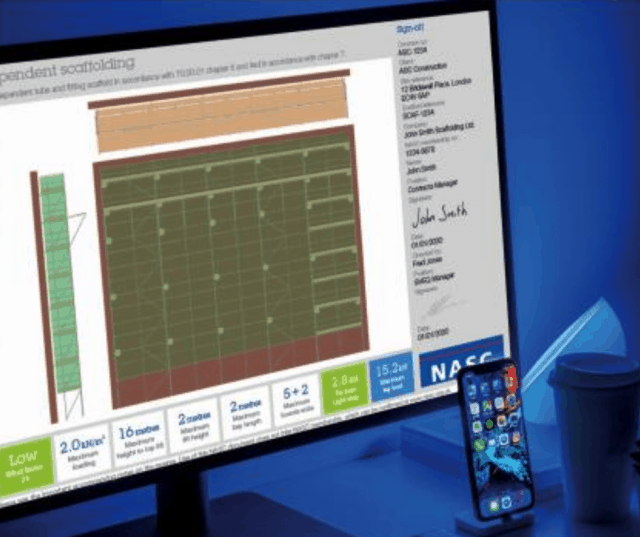 The National Access and Scaffolding Confederation (NASC) and CADS are working on the next version of TG20 which is set to be released in February 2021.
The NASC is again working with scaffolding software experts from CADS to produce the very latest version of TG20.
CADS who are the makers of the SMART Scaffolder software created the original groundbreaking TG20:13 eGuide. It was one of the biggest changes within the UK scaffolding industry in recent times when it was officially launched in February 2014.
The fast and user-friendly eGuide software was specifically designed to reduce the amount of bespoke engineering design work to show a scaffold structure was compliant and up to standard.
The new suite of Technical Guidance which will be aptly named TG20:21 will be very different from previous versions. According to the trade body, only a small number of TG20 books will be published opting instead for a totally new digital offering.
Web Portal
The TG20:21 Operational and Design guide will be published via a new web and mobile 'portal' with a range of new apps including a brand new eGuide. Its also expected all future sets of guidance over the coming years from the NASC will be published in this new 'portal'.
Being an online app the deployment will allow the TG20:21 suite to be accessible on any Windows, Mac, iOS or Android device with a modern web browser.
It's unknown at this time how its members and non-members will be able to access this new web and mobile portal, although it's assumed some form of subscription service will be active.
What to expect with the new TG20:21
It's still early days with the development but sources suggest the range of standard designs are set to be extended to include several more scaffold types.
Compliance sheets are also set for an overhaul, in TG20:21 all compliance sheets will be double-sided with a more representative illustration of the scaffold to be built.
In a recent article, about TG20:21 within NASC's Scaffolding Matters magazine CADS International Sales and Marketing Director, Ian Chambers wrote: 'Principal compliance criteria will be on the front of the new Compliance sheets while detailed compliance criteria will be on the reverse in landscape format.'
Additionally, Chambers highlighted the number of boarded lifts in the new guidance can be specified with the optional ladder landings. Cantilever fans can be placed at a specified lift and a new screen within the new eGuide is provided to configure tie patterns.
Further information on other changes to be included in TG20:21 will be released later in the year.
A spokesperson for the NASC said: "The NASC is acutely concerned that it should deliver the best possible value for money for its members and as a matter of principle whishes to refresh its technical and safety guidance on a regular basis.
"Feedback from software specialists CADS also reinforced the view that the current eGuide was getting a bit 'long in the tooth' and the TG20 revamp was also a timely opportunity for a technology refresh."