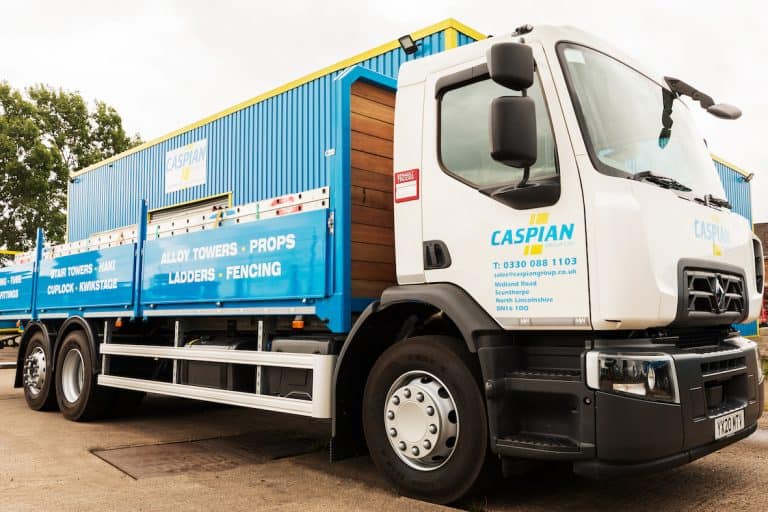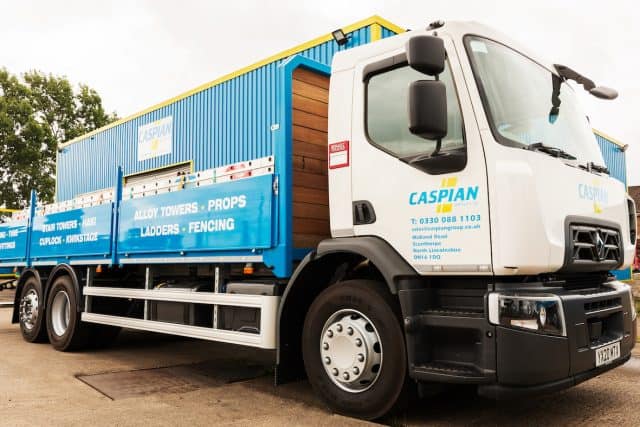 Caspian Group continue their expansion with further investment in their transport fleet.
The Scunthorpe based scaffolding supplier recently added a new Renault D26 wide 6×2 truck to their growing range of vehicles, acquired from Thompson Commercials Ltd, with whom they have worked with to secure most of their current fleet.
With the fleet ranging from 3.5 tonne vehicles through to 26 tonne vehicles, which also includes HIAB loader crane trucks, Caspian have incredible flexibility and reliability to meet the growing requirements of their customers across the UK.
"Our in-house transport is vital to the success of our business, ensuring our customers receive their orders on time, every time, anywhere in the UK" says Managing Director, Neil Garrison.
"Our fleet gives us total control and full flexibility to be able to meet any demands that our customers have, enabling us to provide even higher levels of service."
Investing in their transport fleet is just part of Caspian's continued growth, having already invested significantly in their Scunthorpe scaffold board manufacturing facility and acquiring a new three-acre site on Scunthorpe's Grange Lane over the past 18 months.