TRAD UK, the new brand for the combined TRAD Hire & Sales and TRAD Safety Systems companies, is able to supply its proprietary barrier system, TRADGUARD for hire and sale to scaffolding and construction industries across the UK. 
The TRADGUARD mesh barrier system has been used on many high-profile projects around the country since its launch in 2014. Suitable for use with reinforced concrete, structural steel, timber frame and civil engineering applications, it's a lightweight, versatile system that offers significantly enhanced safety to traditional guardrail applications.
Importantly, the TRADGUARD system is light: at just 17.5kg per 2.6m panel, it is the lowest weighing mesh barrier system on the market, allowing individual panels to be manually handled by a single worker, resulting in faster and safer installation. At the heart of the system is the 2.6m x 1.2m mesh barrier panel with integral toe-board. This offers protection which is compliant with BS EN 13374 Class A, giving buyers and site workers confidence when working at height. 
TRADGUARD adds to the wide range of scaffolding products now available from TRAD UK at its depots across the UK. Now, scaffolding contractors can access complete systems for their projects, including cost and time-saving products like the PLETTAC METRIX scaffolding system, the Mini Catch Fan, TRAD's internal stair unit, TRAD Safety Deck and much more. With access to industry-leading expertise and technical understanding, TRAD supports scaffolding contractors and construction companies to buy or hire products that save time and money whilst also improving safety on-site for workers, visitors and the surrounding general public.
The low-weight system improves site safety and delivers cost-savings
The UK market's most lightweight proprietary mesh barrier system
Can be assembled without specialist knowledge
Fully compliant to BS EN 13374 Class A
Greater containment than other guardrail solutions

Suitable for a wide range of construction types

Adjustable vertically and horizontally

Wide range of sockets and attachments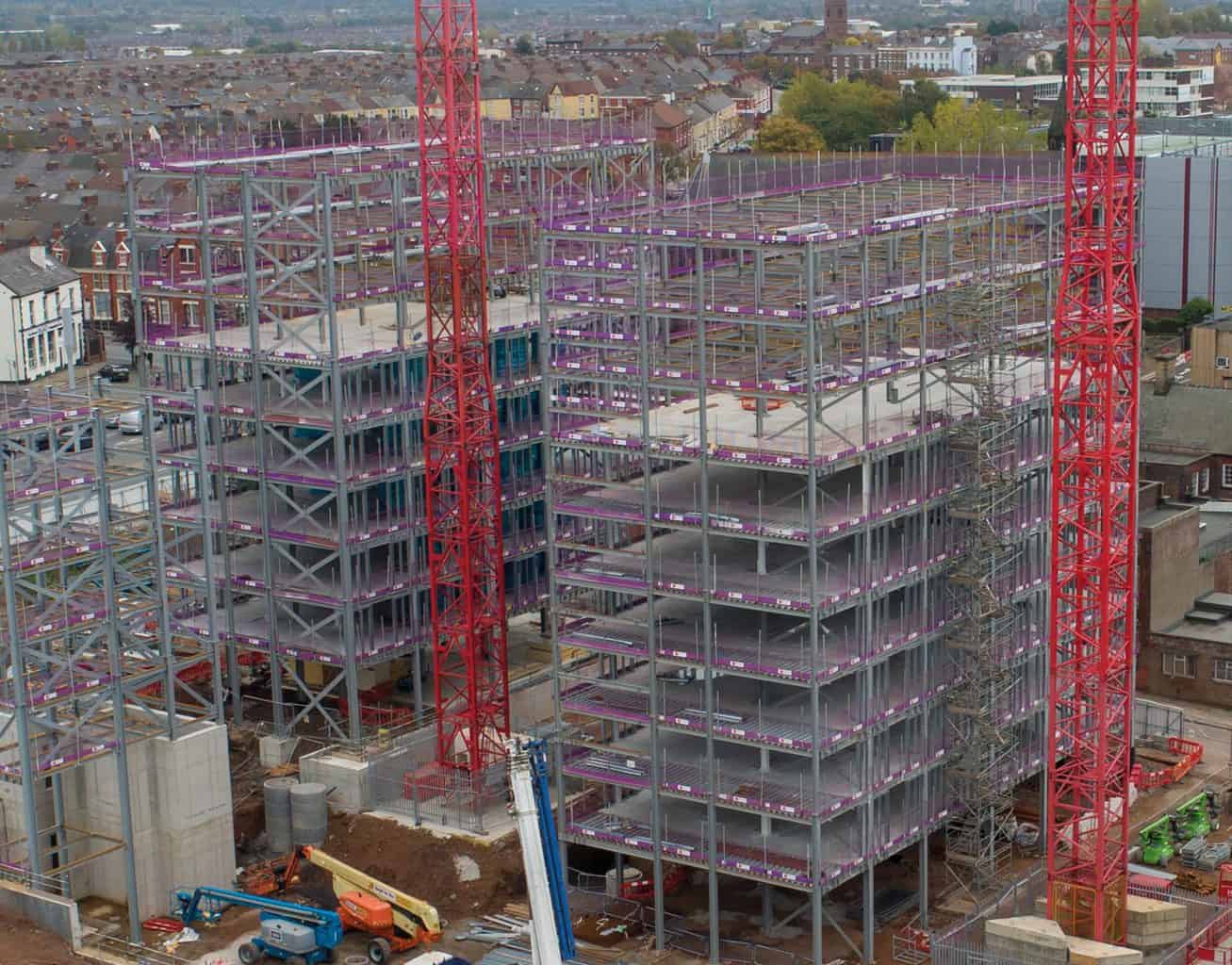 "With approximately 26,000 linear metres of TRADGUARD in our hire fleet, we are perfectly positioned to help scaffolding and construction companies protect their site workers with an affordable, fully compliant proprietary edge protection system," says Oliver Gwinnell, TRAD UK's TRADGUARD Product Champion.
"We offer comprehensive training by qualified Working at Height trainers so that the on-site team is confident about installing the product during construction."
TRAD UK also offers a full design service for the product, including layout and drawings, which is ideal for specialist requirements or challenging sites, and is completely free of charge. Additionally, sales customers can request the system be branded in their corporate colours.