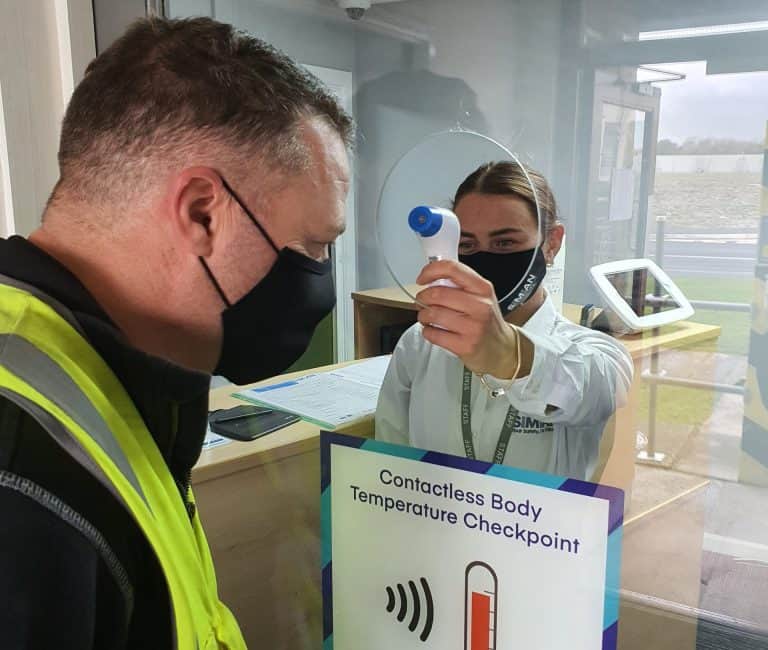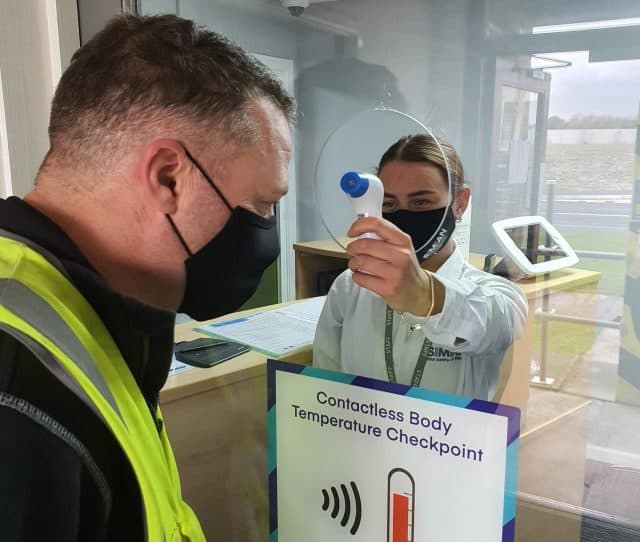 Since the Coronavirus (COVID-19) pandemic hit the UK shores in late March, the UK's construction industry has led the way in terms of attempting to operate with a degree of normality. Here we speak with Simon Hughes and Dave Randles, Directors of Simian, the country's largest privately-owned scaffolding training provider, about the impacts of the Coronavirus pandemic and the outlook for scaffolding training in the UK.
We asked Simon and Dave about the early stages of the pandemic and how Simian reacted to the initial lockdown.
Dave Randles said: "At the outset of the pandemic, Simian adopted a policy of compliance with Government recommendations and as such, we took the unilateral decision to close our training centres with effect from Friday 20 March. We were the first centre to proactively to that and as an unfortunate consequence, majority of training delivery staff were furloughed, using the Coronavirus Job Retention Scheme – leaving a skeleton resource to hold the fort.
We were very conscious that we had learners who were partway through training programmes and these include scaffolding apprentices and those taking the traditional route of scaffolding training. We knew that the lockdown could last a while, so we wanted to be innovative and ensure that our learners remained engaged, even though our centres were closed. As a result, the team members who remained in work put a significant amount of time and effort into developing a range of online and remote training initiatives, using technology that had, up to that point, been largely untapped by the scaffolding industry. This included webinar and 'virtual classroom' products such as Microsoft Teams and Zoom – both of which are now commonplace in almost every UK workplace and very many homes.
Simon Hughes said: "As those who have attended a CISRS scaffolding training course will know, the skills and behaviours required for scaffolding cannot be taught or assessed solely in a classroom or through a computer screen.  For this reason, our virtual sessions were intended to serve as supplementary knowledge-based learning for those looking to increase or maintain their knowledge, and they were made available to learners registered with Simian, and to the wider scaffolding community, generally.
As a professional training provider, we are always keen to explore the use of alternative teaching methods, many of which are used successfully in other occupations. Within the education sector, this approach is commonly referred to as 'blended learning', and it combines remote/virtual learning techniques with the more traditional classroom and workshop-based training.
Despite our best efforts throughout the initial lockdown to introduce these initiatives to the scaffolding industry and to engage with learners and their employers, participation was extremely disappointing. After several weeks of low attendance at our virtual sessions, a decision was made to suspend them and to concentrate our efforts on ensuring the COVID-security of our training centres.
Many occupations currently adopt a blended learning approach, and this is clearly a technique that can add value and reduce the time spent in a training centre, but the indicators from this experience tell us that the scaffolding industry is perhaps not ready to take this step."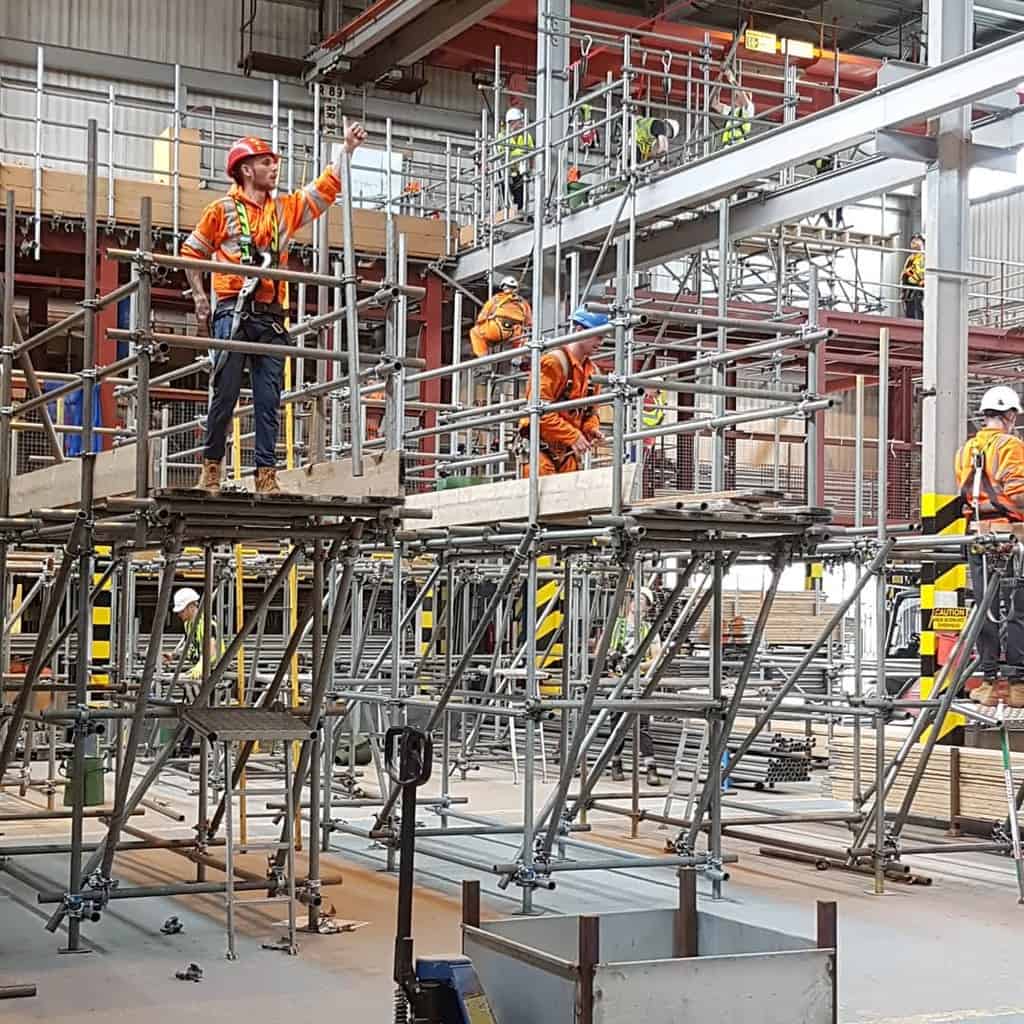 Dave Randles added: "As the initial lockdown eased, our Centres in Warrington, Weston-super-Mare, Waltham Forest and Coventry were made COVID-secure to ensure compliance with both Government guidance and CISRS' interim licensing requirements, and they reopened gradually from 01 June. The biggest challenge we faced (and continue to face!) was reduced capacity, as a consequence of ensuring social distancing requirements were met. The physical constraints of some of our buildings means that some class sizes have had to be reduced and therefore, our overall capacity has been restricted and with this comes the challenge of reduced revenue and the viability issues this presents.
Throughout the lockdown months, we received very few cancellations, as our customers sought to reschedule their deferred bookings as opposed to cancel them and for that, we remain grateful for their flexibility and understanding. However, this created a further issue, which meant that hundreds of rescheduled learners had to be incorporated into our schedule, alongside pre-existing bookings. 
We asked how trainees have adapted to the new requirements in training centres.
Simon said: "Since reopening, the conduct of our learners has been exemplary. Many of them have worked throughout the lockdown and are familiar with the arrangements we have implemented in our centres as they have experience of working under the recommendations of the Construction Leadership Council (CLC) and NASC guidance that has been produced to control the spread of the virus." 
Simian is confident that demand for scaffolding training courses is showing signs of recovery. However, the level of demand differs across the regions and it remains to be seen whether this is part of a larger regional economic trend.
Simon Hughes said: "In some regions, the curve towards pre-COVID levels of scaffolding training demand has been fairly steady, to the point where further Instructor recruitment is taking place, and in other regions, this has not been the case. On this basis it is difficult to identify a consistent trend across the whole UK.
In the past 18 months or so, the North West has seen 5 or 6 very large independently owned construction businesses fail and we have been concerned for some time that this may be an indicator of a general decline in the regional North West construction market. We are also mindful that with BREXIT looming on the horizon, the imminent end of the Coronavirus Job Retention Scheme and locally enforced lockdowns, that there is more uncertainty to come.
On a positive note for the construction training industry, it is pleasing to hear that the Government is planning several initiatives, such as Kick Start, the Apprenticeship Incentive and Traineeships to plug the gaps in the economy. This will inevitably result in job opportunities and with them, a greater demand for construction skills training. Some of the sectors hardest hit by the pandemic will see retraining and upskilling opportunities to help bridge the construction industry skills gap."
This article was first published in the ScaffMag Magazine Issue 11