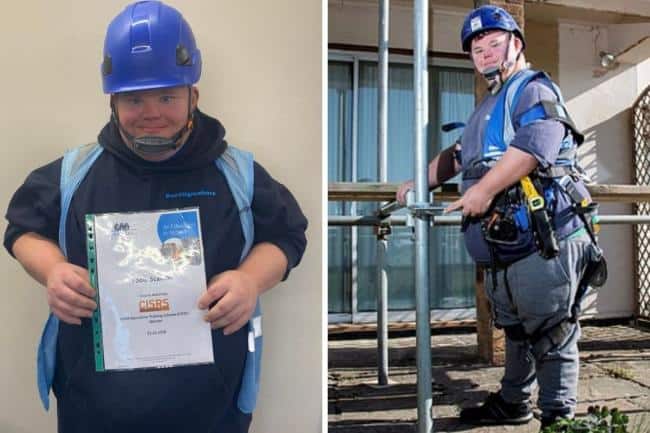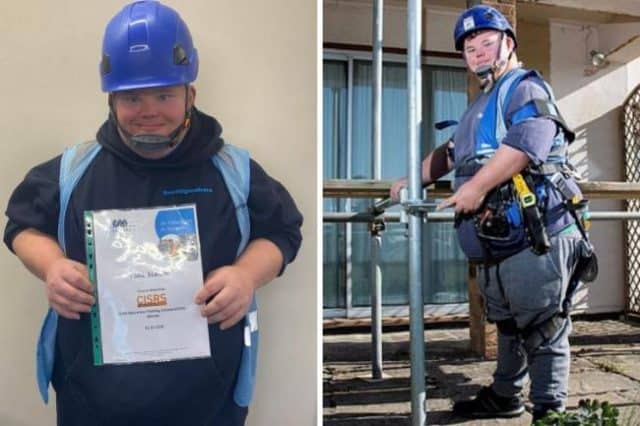 A wannabe scaffolder living with Down's Syndrome has been accepted onto an apprenticeship course to become fully qualified within the industry.
32-year-old Todd Scanlon from Swindon who works for Coles Scaffolding Ltd has been awarded a place on a scaffolding training scheme at Weston College in what is believed to be a UK first.
His boss Martyn Coles has told the Swindon Advertiser that he has been fighting for Todd to be heard to further his training for nearly two years.
"I wanted to show that Todd is more than capable of achieving what he wants to achieve."
"It's often been the case that it's the unknown, no-one with Todd's condition has challenged training providers so they say no because they're looking at things that could go wrong rather than thinking 'well, actually this lad can do it'," he said.
Budding scaffolder Todd is set to continue through the course at his own pace, with no deadline while receiving one-to-one support. He then aims to get his NVQs to eventually become a fully-qualified scaffolder.
"It would be phenomenal, there's a good chance he will do it, no-one's done this ever, so it's trail and error.
"But no-one with Down Syndrome in the whole of the construction industry has done this, so we are setting the benchmark."
Martyn and Todd have been campaigning for construction to become a more inclusive industry since Todd joined his firm three years ago. They've gone on to see a lot of success in changing attitudes towards hiring people with disabilities, including Down's Syndrome.
As reported previously, Todd won a national award for 'best apprentice' at the On The Tools Awards in 2019 and in 2021 the firm won a special recognition award at the construction industry's Total Awards.
"At first, I think they were hesitant towards him working in the industry, still negative people, but a lot of people, the majority of people have seen him and seen what he's capable of, and seen it's not just a gimmick or a quick thing."
"What Todd's message is showing is that anyone can achieve their goals if they want to and have the right people around them, all of the lads have been amazing with him and helping him."