SCAFFOLDING and access specialists GKR Scaffolding Ltd has scooped the award for Specialist Contractor of the Year at this year's CN Awards.
The multi-award-winning business based in London picked up the highly desired accolade at a glitzy event at the Grosvenor House Hotel in central London last night (14 July).
A huge panel of esteemed judges from across the UK construction industry picked GKR Scaffolding for becoming the first scaffolding firm to be certified as carbon-neutral (set to achieve net-zero by 2023) and for relaunching its training academy in a bid to be neuro-inclusive to reflect different learning styles.
Judges also noted some of GKR's challenging and high-risk mega projects on iconic buildings like its Battersea Power Station project.
It was at the time, the largest construction project in Europe of its kind, GKR Scaffolding was contracted by Mace to provide specialist scaffolding and access to restore the main Power Station and renovate the iconic building into commercial, retail and high-end residential space.
The firm supplied a full external scaffolding around the entire height and perimeter of the building. And provided a safe access solution to the 4 iconic wash towers which required complex engineering.
CN Judges said, "A commitment to being carbon-neutral, efforts to develop a neuro-inclusive training academy and a commitment to innovation in safety and wellbeing of its workforce marked the firm out as the worthy winner."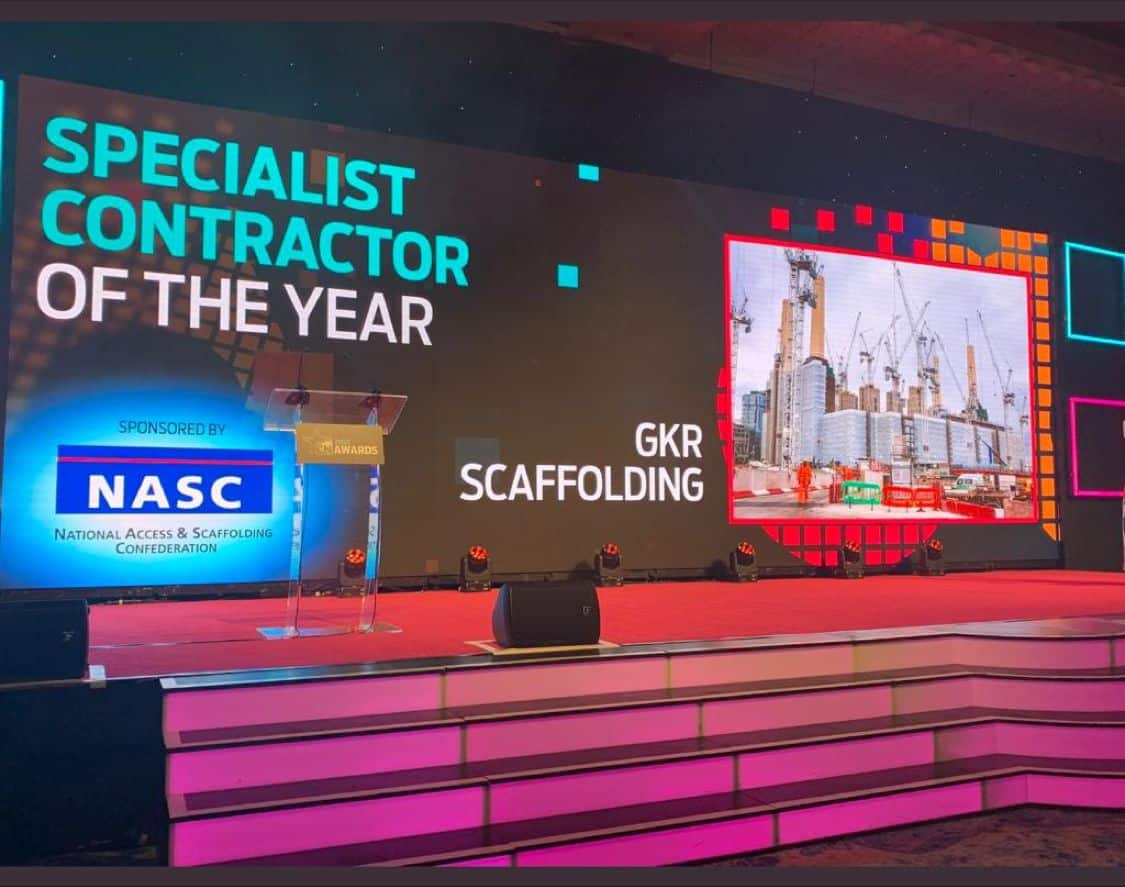 Helen Gawor, Strategy Director at GKR Scaffolding said on Linkedin, "Congratulations to our whole team at GKR for winning at the Construction News Awards. Incredible achievements in the last year becoming the first Carbon Neutral scaffolding contractor, building a new Academy to train by learning styles for neuro-inclusion, starting and completing some epic projects and keeping the business stable post-pandemic."
"Very proud of the team we have built that delivers this for us."